One fish, two fish…. red fish, green fish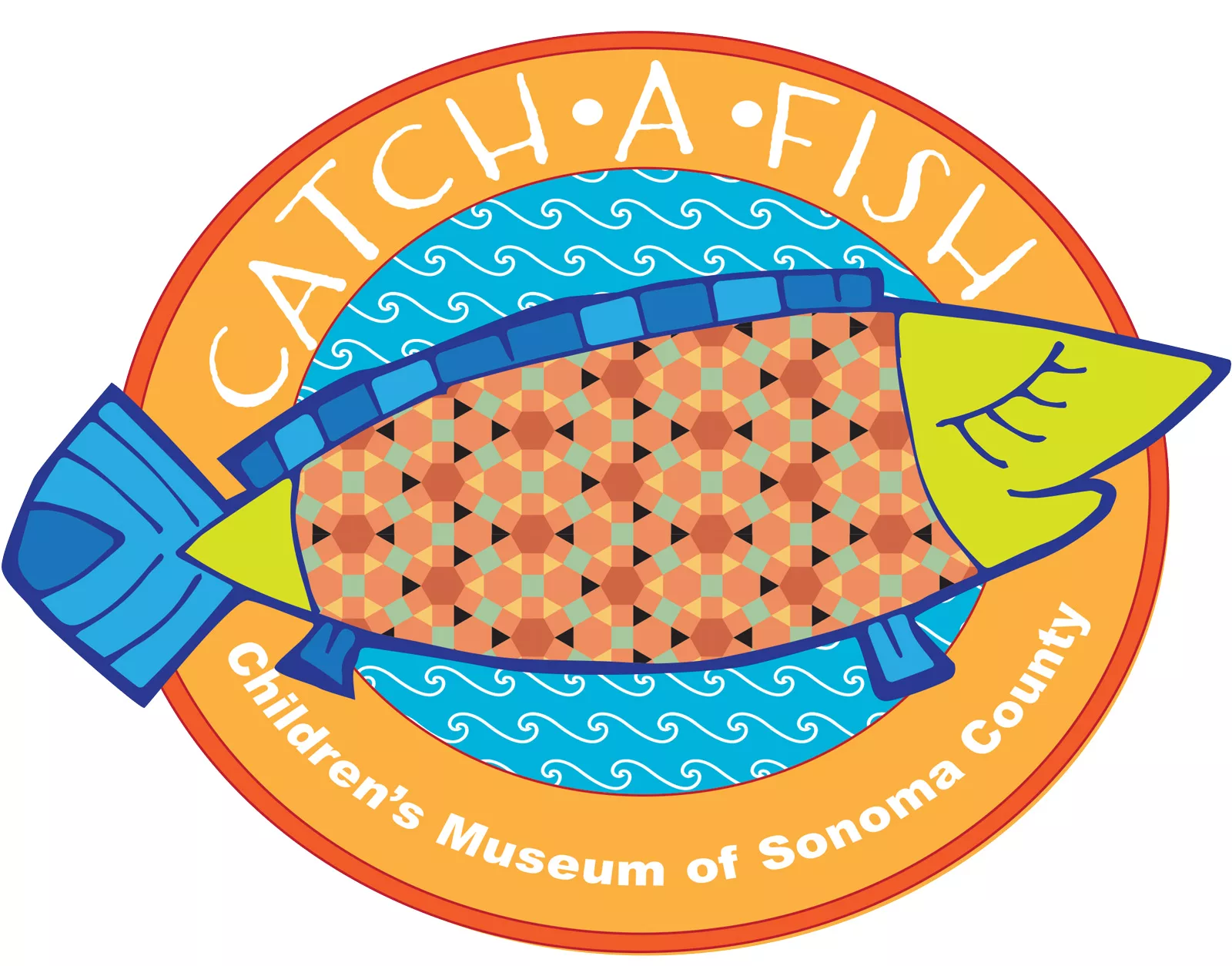 Catch and name your very own tiled fish that will swim in a gorgeous mosaic, the "Waterways School," created by local artist Angelina Duckett located next to the Little Russian River in Mary's Garden.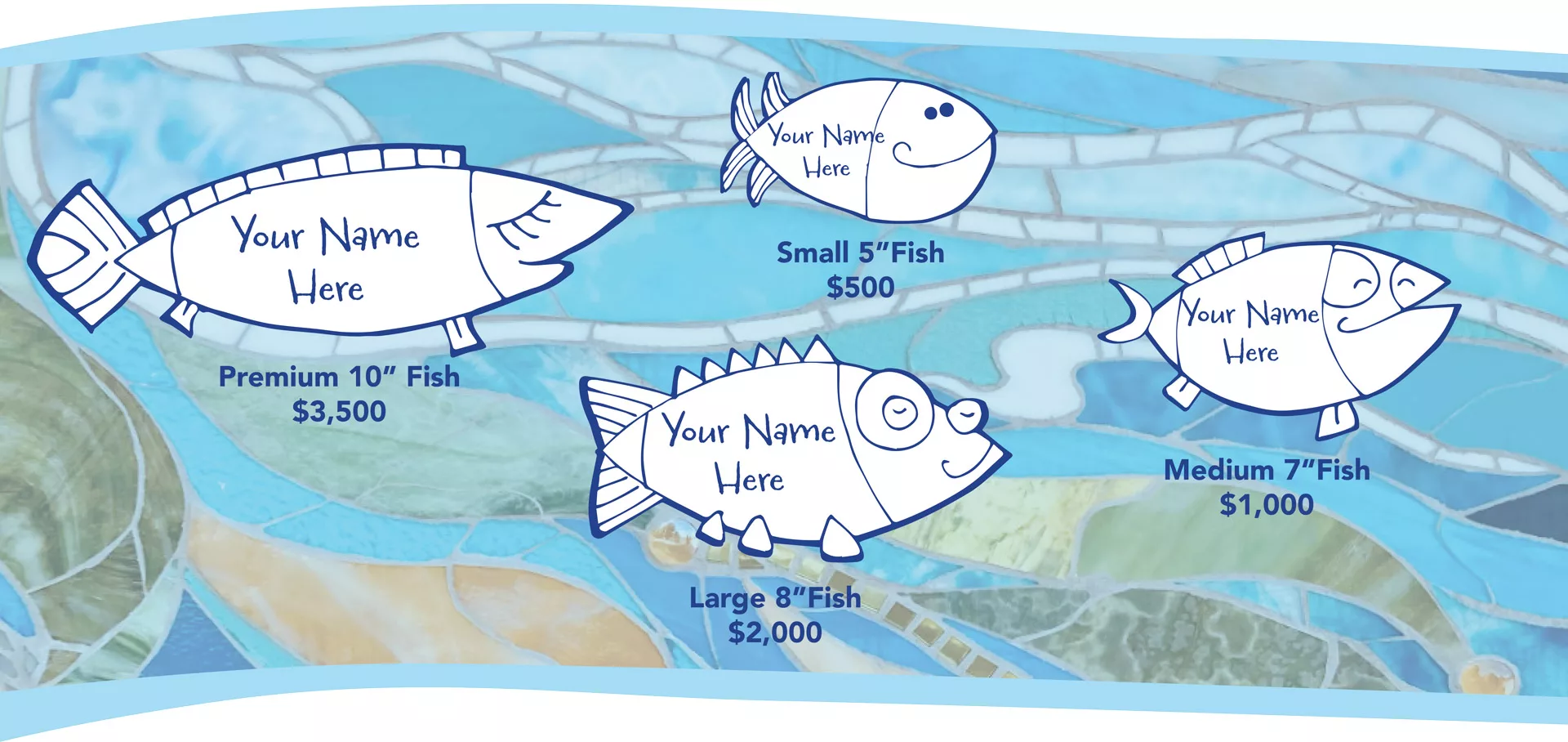 Your fish will be happily swimming at the Children's Museum for many years to come.
Choose from four different sizes and pick out a name for your colorful fish (or our team can pick one for you).
Only forty (40) fish can be caught, so don't wait!
The Waterways School to be installed Dec 2023.
Deadline to catch your fish is June 30th.
Catching a fish supports the Museum's mission of offering joyful, transformative experiences that inspire creativity and imagination.
To catch a fish, click the button below or contact us at advancement@cmosc.org to pay by check.