NEW COVID-19 Kit Rental Protocol: Upon return, each DIY Explorer Science Kit is sanitized and allowed to sit for 48+ hours to ensure safety.
It's CMOSC in a box!
DIY Science Explorer Kits – Basics
Bring the fun of the Children's Museum to your site. The Children's Museum of Sonoma County has created Do-it-Yourself kits for rent. Our DIY Science Explorer Kits are easy to transport, ready-to-go engineering and science experiences for grades K – 4. The kits are perfect for any classroom and enhance lesson plans and curriculum. You can even rent them for at-home use or a playdate.
Each kit contains basic instructions, prompts for engagement, NGSS Standards alignments, and an easy inventory and packing list. They are intended for 10 – 15 students at a time.
DIY Science Explorer Kits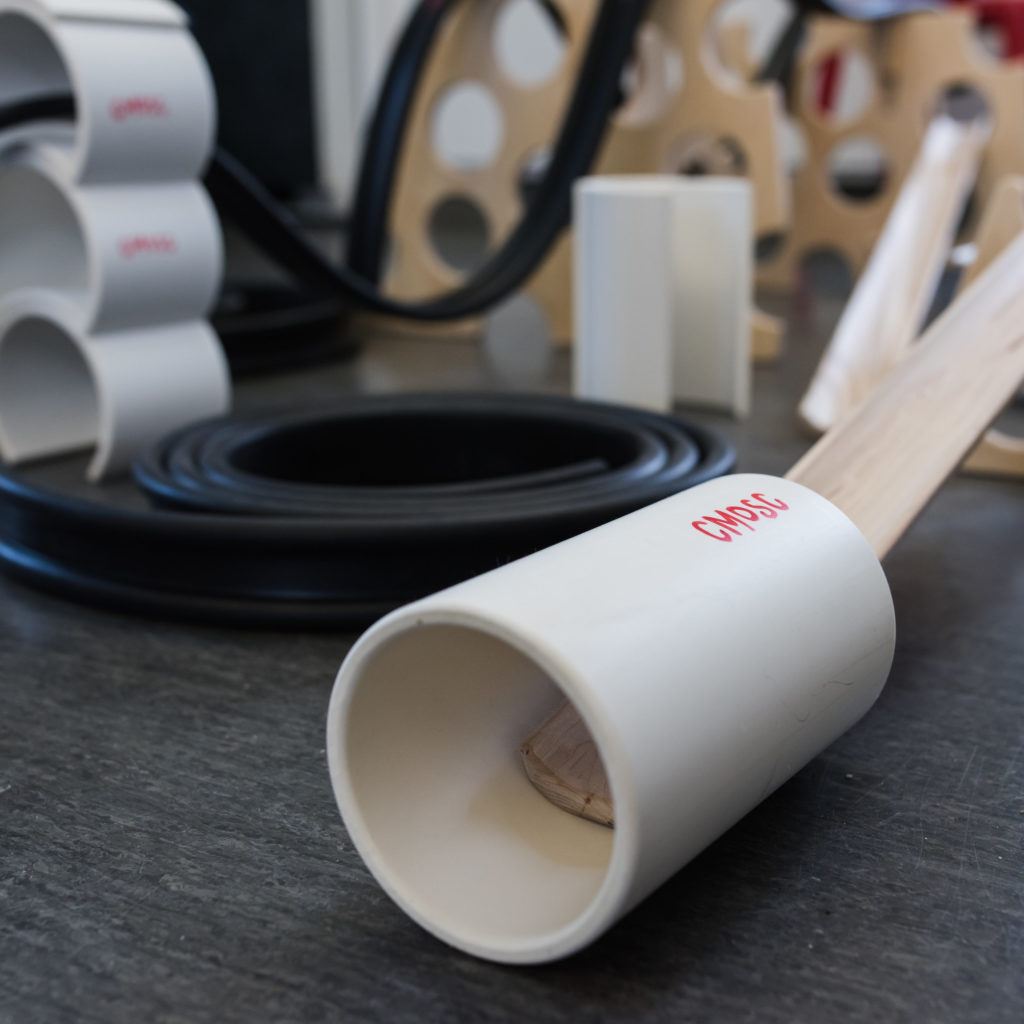 Balls & Ramps
Stack, roll, and learn about energy, velocity, speed, and momentum with our Balls and Ramps kit. Using rubber ramps, sand bags, tunnels, and stackers, your students can create hills and slopes to explore physics with this open-ended, enriching activity. Students will incorporate physical, social emotional, and problem solving skills as they collaborate to make the perfect ball run.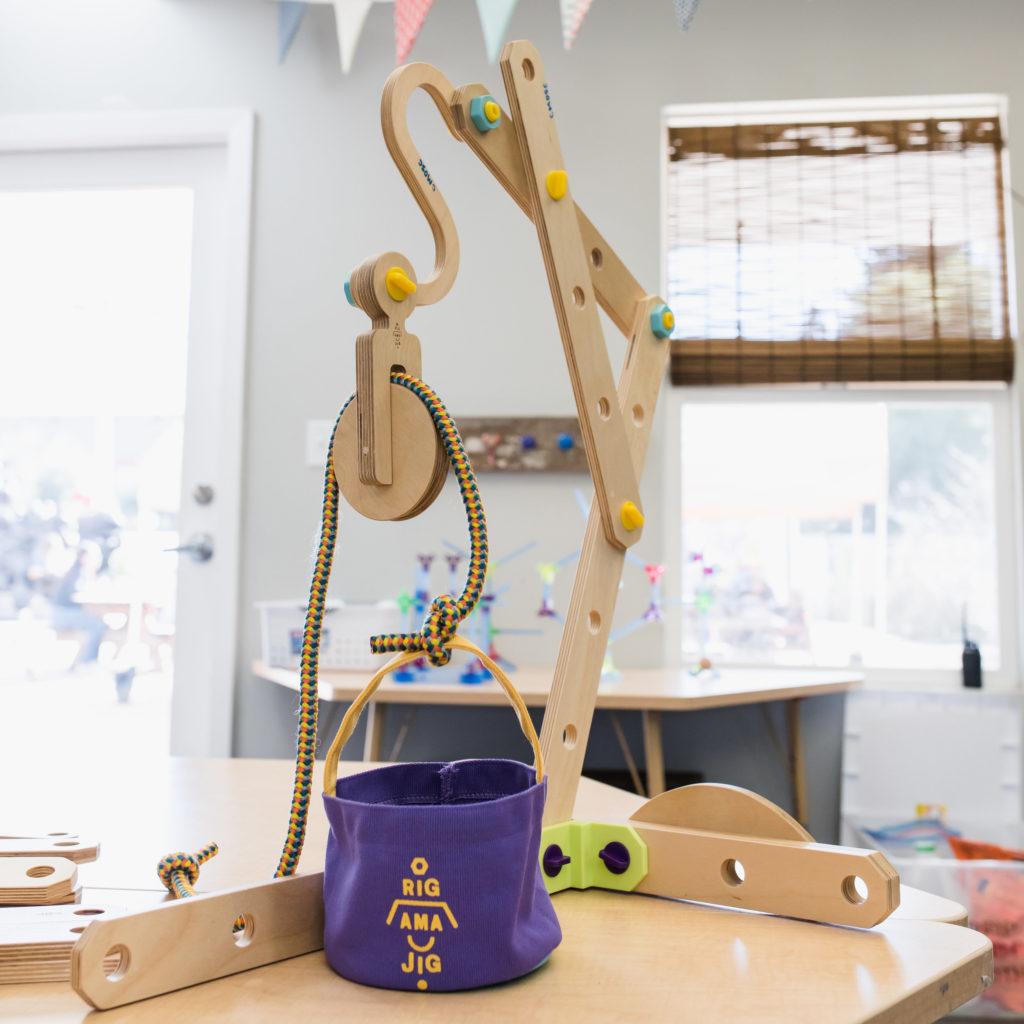 Rigamajig Jr.
Using nuts, bolts, planks, pulleys, wheels, and ropes, your students will work to construct 3-dimensional structures and contraptions. Rigamajig's hands-on building kits empower students to use play as a way to learn about simple machines, mathematics and other STEM related topics.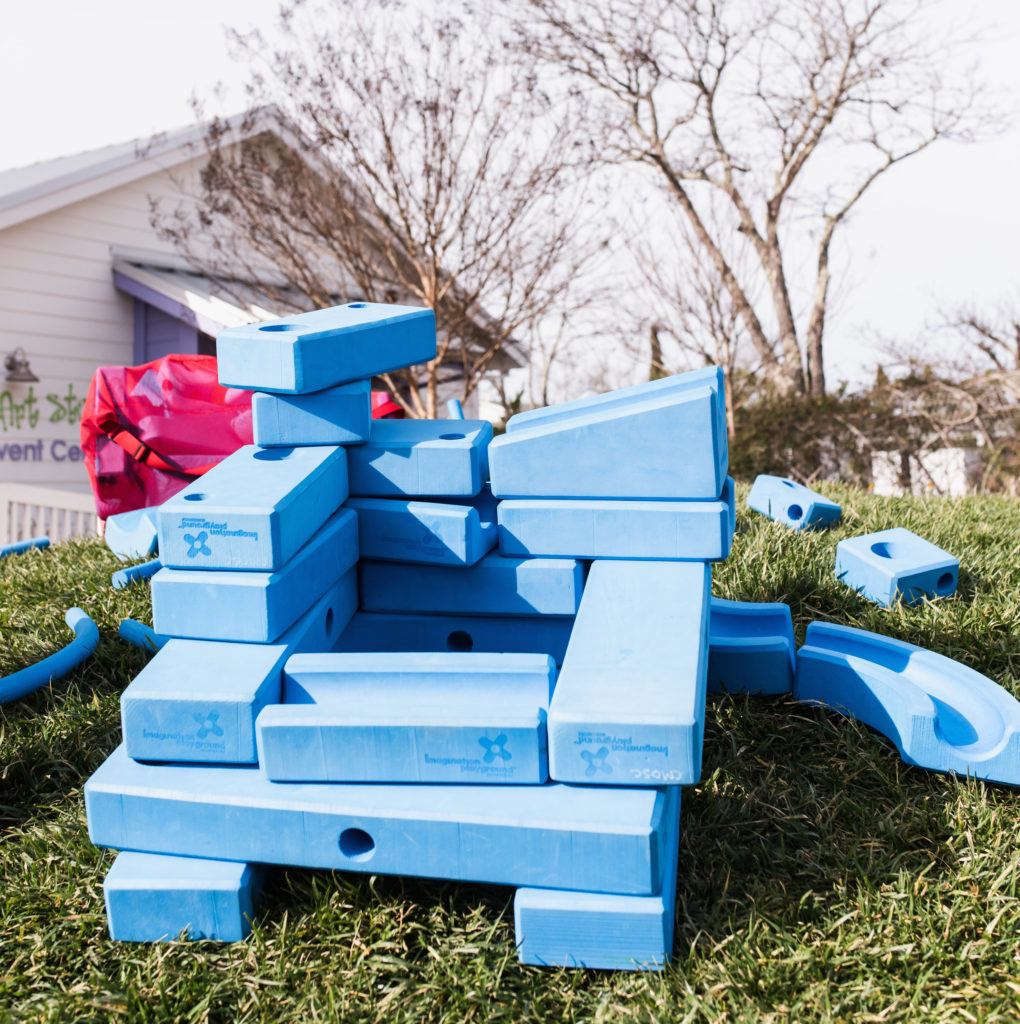 Medium Imagination Playground Blocks
Imagination Playground is a play space concept designed to encourage child-directed free play. These modular, rectilinear blue blocks are easy to stack, line up and move around. The kit contains different shapes and forms that allow the blocks to connect together. Your students will enjoy an endless variety of play patterns including construction, pretend play, role-playing and inventing their own games.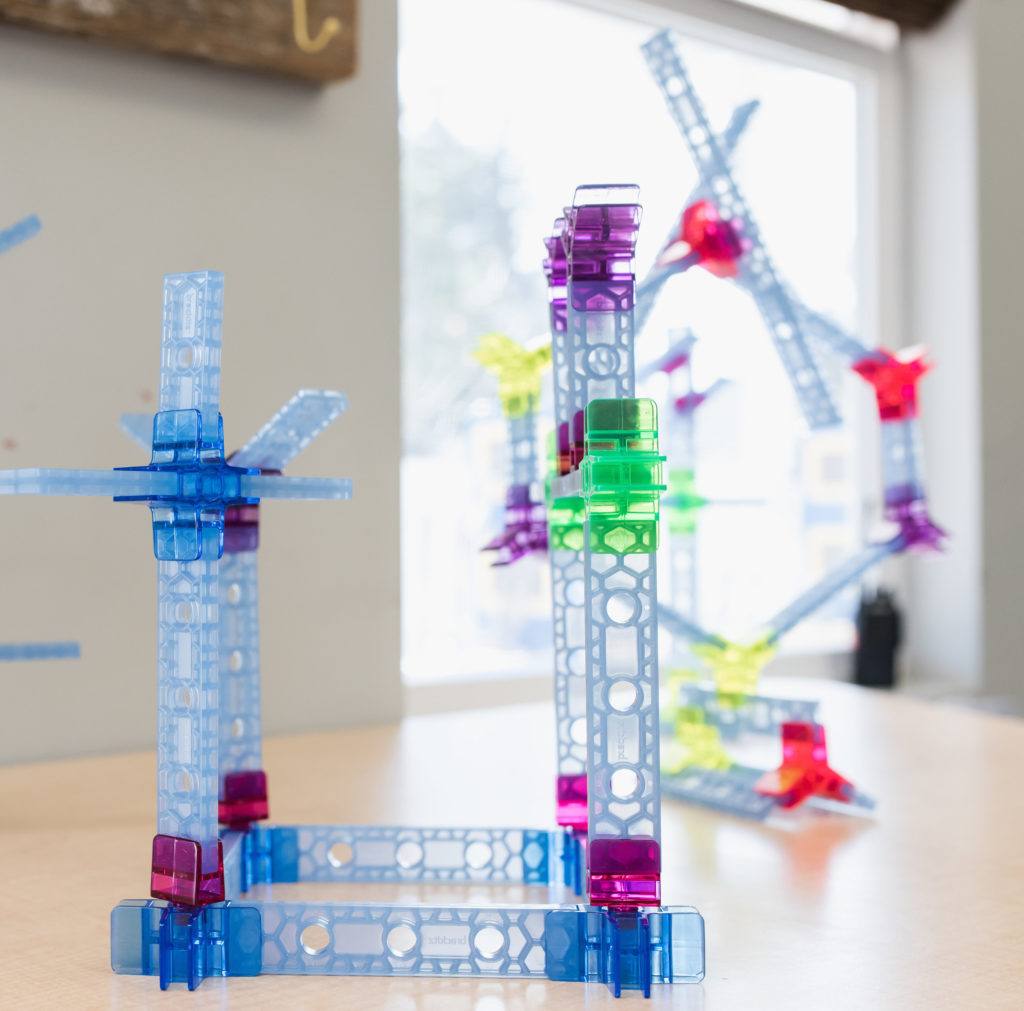 Brackitz
With Brackitz planks and connecting hubs, it's easy to connect pieces anywhere, at any angle. No barriers. No limitations. The inventions and simples machines kids make are durable and portable. And the learning lasts a lifetime.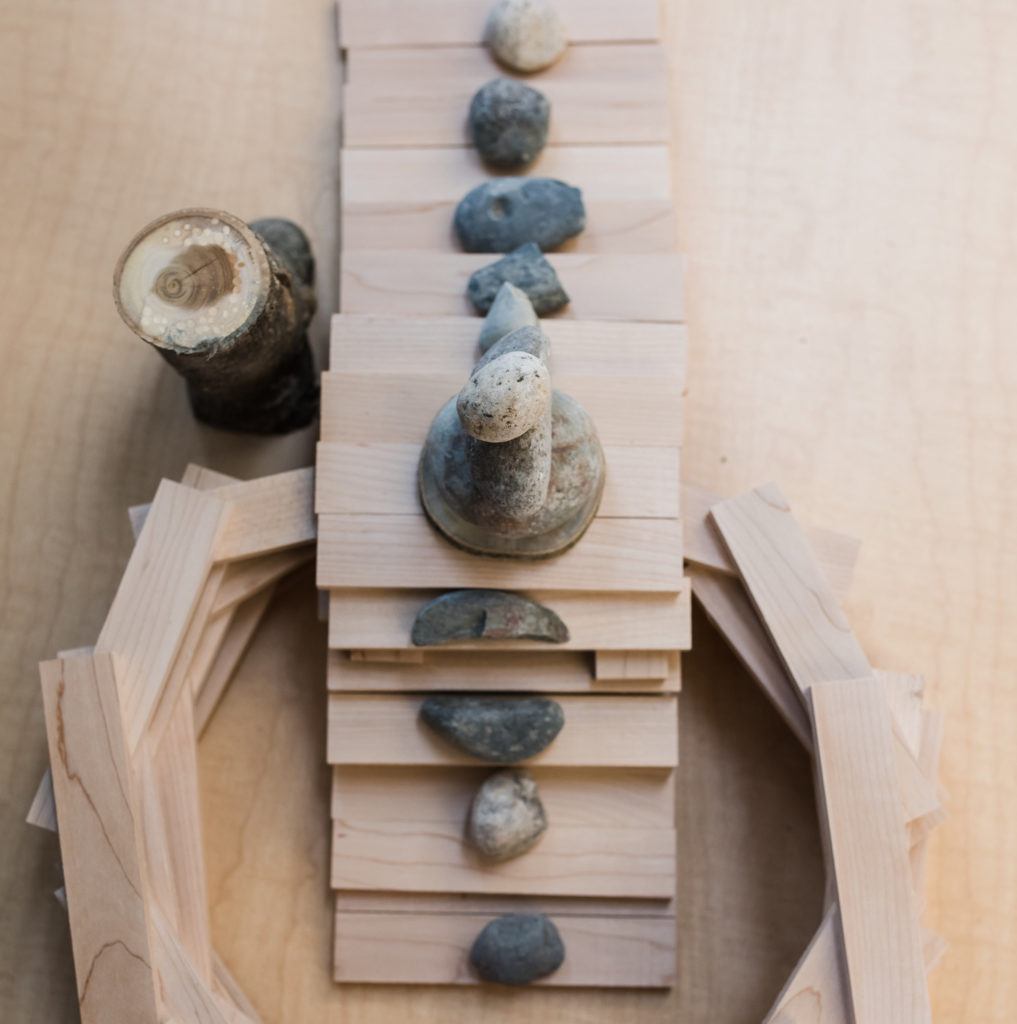 Gravity Defying Stacking
Your students will learn about balance and the center of gravity while stacking and experimenting with different materials including rocks, tree rounds and small wooden planks that defy gravity's pull. This activity is also a great way to practice mindfulness and meditation as you create balanced stacks in silence.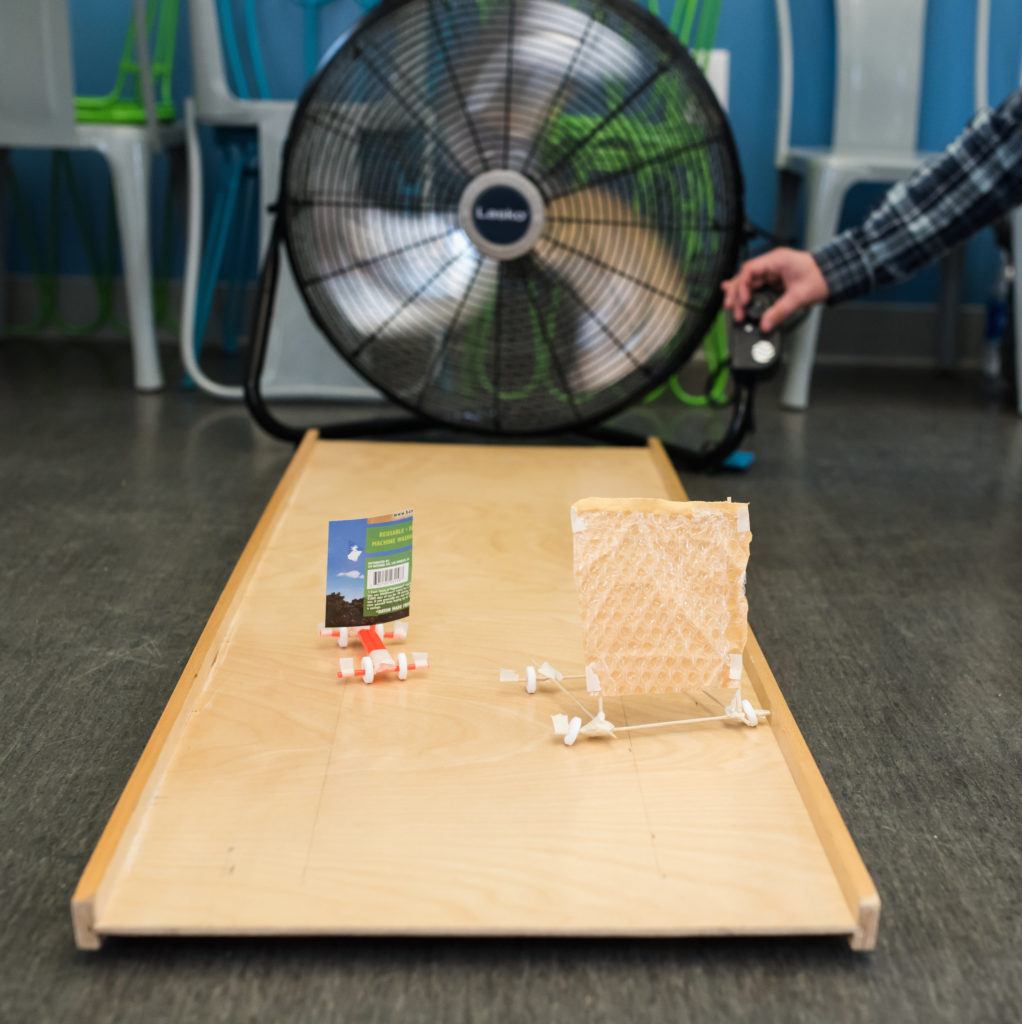 Land Sails
What can you make out of recyclables and little bit of ingenuity? Land sails that move! Students create and test their own wind-powered land sails with this fun and interactive kit. Throughout the process, students explore aerodynamics and basic engineering principles. Please note: the Children's Museum does not provide the recyclables.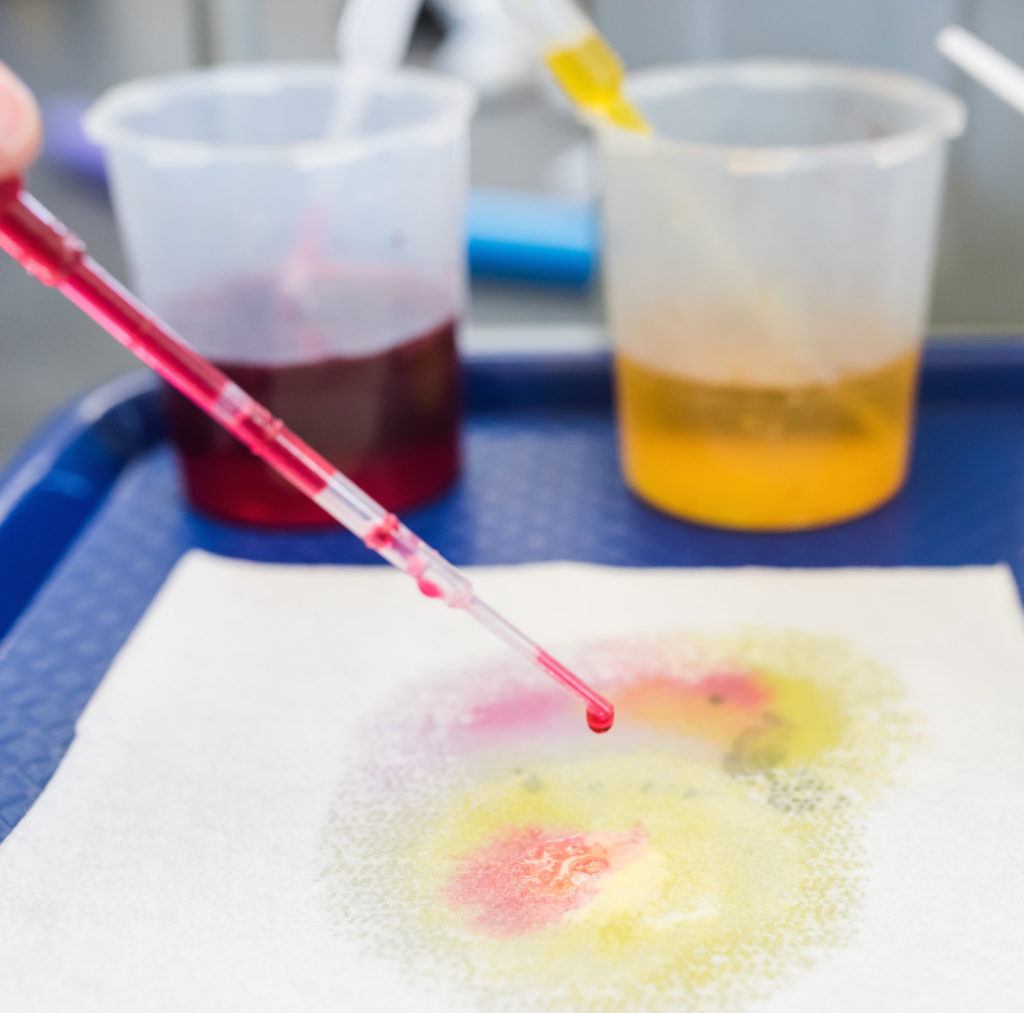 Pre-school: Table Top Bubbles & Drip-drop Cloth
Preschoolers will love to explore bubbles and chemical reactions with these two activities!
Table top bubbles will let them create bubbles on top of their desk using a straw. Drip drop cloth allows them to explore color mixing, water absorbtion, and even chemical reactions with added baking soda and vinegar.
DIY Science Explorer Kits – Pricing
Rental fee: $75
Kit rentals are for five days: pick up on Wednesday, return to the Museum on Monday.*
Prices are per kit. Depending on availability, you may rent multiple kits at one time.
Submit a request form (below) to start the rental process. Our Programs Manager will email back to confirm your registration.
Important Information
Pick-up and Return
Payment is due before you pick up the kit.
A link for payment will be included in your confirmation email.
All kits must be picked-up and returned to the Children's Museum of Sonoma County, 1835 West Steele Lane, Santa Rosa, CA 95403, between the hours of 9:00 AM – 3:30 PM
Late & Damage Fees
There will be a $30 per day late fee for each additional day beyond your return date.
There will be a minimum $150 charge for kits that come back damaged or missing pieces.
Expectations
We expect our kits to be used with respect and to have all materials returned to us properly and in good condition. We recommend adult supervision whenever students are exploring and building with our kits.
DIY Science Explorer Kit Request Form
For more information, please see DIY Explorer Kit FAQS, or contact our Programs Manager with additional questions – email: schoolprograms@cmosc.org, call: 707-546-4069 x 115