Bubbly Birthday Bash
June 18
@
10:00 am
–
2:00 pm
Bubbly Fun for Everyone!
Come celebrate the 8-year Bubbly Birthday Bash at the Children's Museum! Bring your family and explore all the ways we have transformed the museum into a bubble paradise. Big Bubbles, Square Bubbles, Everything Bubbles!
We cannot wait to celebrate with you on Saturday, June 18, 2022, from 10:00 am – 2:00 pm.
$14 General Admission (Discounts available for qualifying guests.) – Free to Children's Museum Members.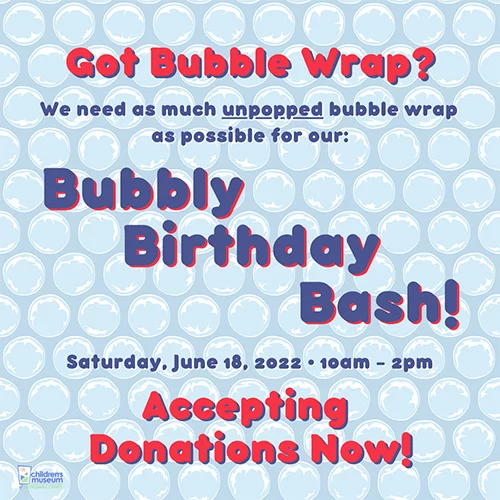 Call for BUBBLE WRAP!
The Museum needs as much unpopped bubble wrap as possible for our Bubbly Birthday Bash celebration!
We will be using it throughout the event and for some super fun activities that we have in store for you!
We would love to get as many donations as possible leading up to the event to ensure every visitor is able to participate! So please consider bringing in any unpopped bubble wrap the next time you visit the Museum or drop them off at the front desk whenever you have a chance.
We really appreciate your help! Thank you!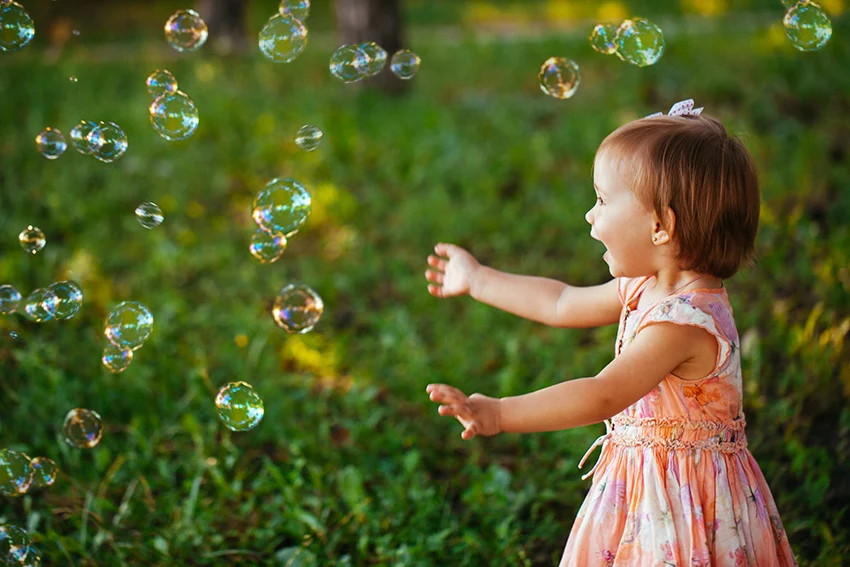 The Science of Bubble for Kids!
Bubbles aren't just tons of fun to play with, they also provide children of all ages an opportunity to learn about a variety of scientific concepts.
View Photos from Previous Bubbly Birthday Bash Celebrations!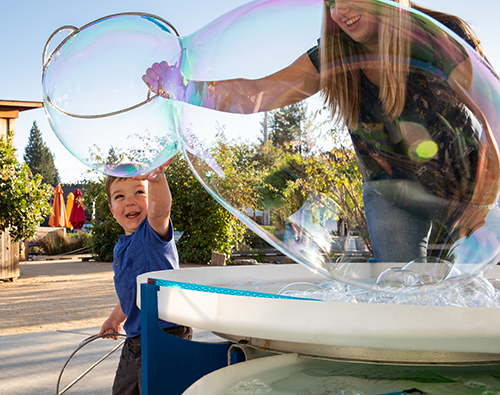 Related Events