The Children's Museum of Sonoma County has updated its best practice standards and processes for the cleaning, sanitizing, and disinfecting of the Museum to reflect the recommendations set forth by the Centers for Disease Control (CDC), the California Department of Public Health (CDPH), and County of Sonoma Department of Health Services in response to the COVID-19 pandemic.
These standards include: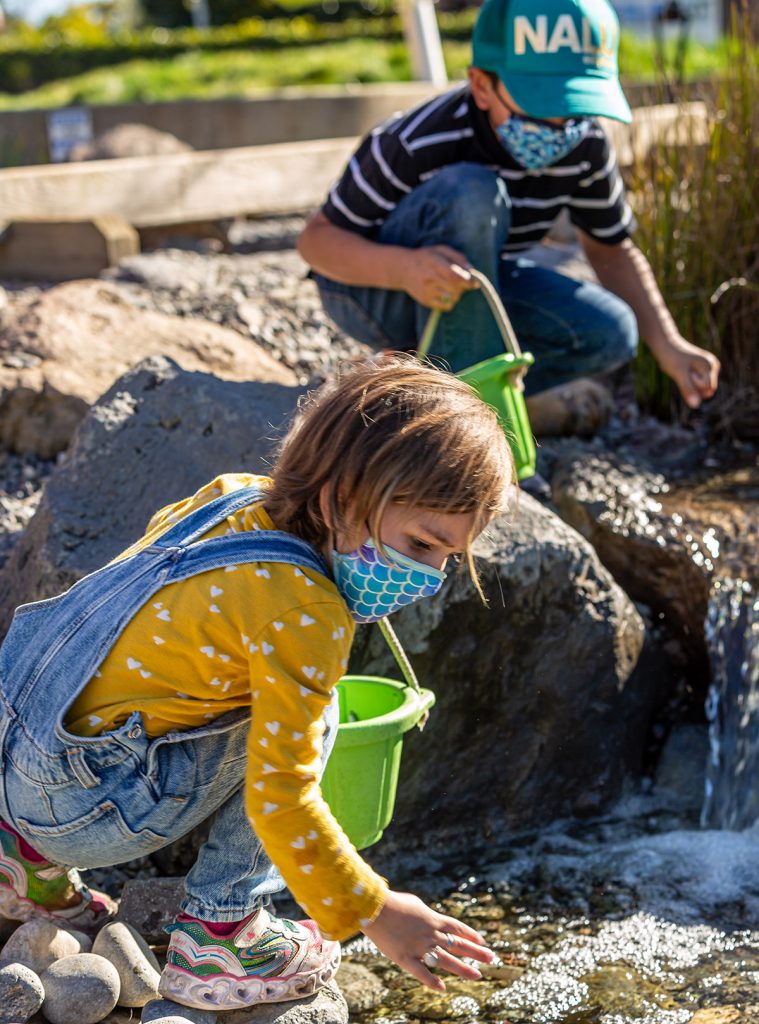 All public areas of the Museum are cleaned and disinfected regularly throughout the day.
All spaces are deep cleaned at night.
Additional hand sanitizer stations are available in all exhibit areas.
Special air filters have been installed in the Museum HVAC systems
Outside doors will be kept open as much as possible to allow for more airflow.
High-touch surfaces (i.e., handrails, door handles, front desk) are cleaned regularly throughout the day.
Toys and props for each exhibit are changed out or sanitized throughout the day and thoroughly cleaned at the end of the day.
All restrooms are cleaned regularly throughout the day with deep cleaning each night.
All cleaning and disinfecting products and usage meet CDC guidelines.
Updated Mask Policy at the Children's Museum
(effective 02/10/2022)
In all indoor spaces masks are strongly recommended for guests age 2. Masks are required indoors for all guests ages 3 and up.

The Museum does not require masks in our outdoor spaces. While proof of vaccination is not required, we encourage unvaccinated guests to continue to wear a mask.
Please be respectful of other guests by following the Museum rules and adhering to the posted exhibit capacities.
If you or a family member are sick and/or experiencing symptoms related to the COVID-19 virus, like fever, chills, cough, shortness of breath, muscle aches, sore throat, or new loss of sense of smell and/or taste, please do not come to the Museum. We look forward to welcoming you when you feel better.
---
---