The Children's Museum of Sonoma County has updated its best practice standards and processes for the cleaning, sanitizing, and disinfecting of the Museum to reflect the recommendations set forth by the Centers for Disease Control (CDC), the California Department of Public Health (CDPH), and County of Sonoma Department of Health Services in response to the COVID-19 pandemic.
These standards include: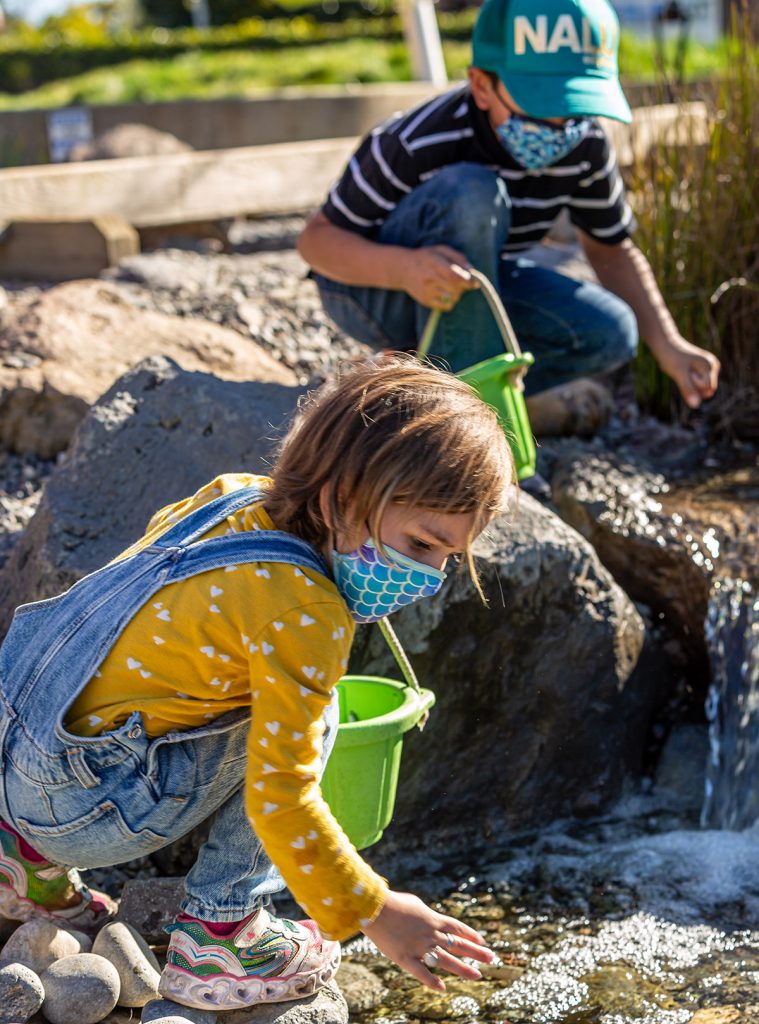 Entrance to the Museum is by reservation only, and capacity is strictly limited.
All public areas of the Museum are cleaned and disinfected regularly throughout the day.
All spaces are deep cleaned at night.
Additional hand sanitizer stations will be available in all exhibit areas.
Sneeze guards have been installed at the front desk.
Guests are encouraged to pay ahead online.
Drinking fountains will be closed. A touchless water filling station will be available for filling personal water bottles.
High-touch surfaces (i.e., handrails, door handles, front desk) are cleaned regularly throughout the day.
Toys and props for each exhibit are changed out or sanitized throughout the day and thoroughly cleaned at the end of the day. There are clearly marked bins for any toys that have been placed in the mouth, sneezed on, or coughed on, etc.
All restrooms are cleaned regularly throughout the day with deep cleaning each night.
Outside doors will be kept open as much as possible to allow for more airflow.
All cleaning and disinfecting products and usage meet CDC guidelines.
As mandated by the County of Sonoma, face coverings* are required at the Children's Museum for everyone three (3) years and older, even if they have already been vaccinated or previously had COVID-19. Face coverings must be worn at all times over the nose and mouth, and in all areas of the Museum, whether inside or outside, unless seated at a designated picnic table. (*Face coverings should either be disposable medical masks or fabric masks made of multiple layers with a snug fit over the nose and mouth.)
We ask that all household groups follow physical distancing guidelines and remain six (6) feet from other guests, staff, and volunteers

.
Please be respectful of other guests by following the Museum rules and adhering to the posted exhibit capacities.
If you or a family member are sick and/or experiencing symptoms related to the COVID-19 virus, like fever, chills, cough, shortness of breath, muscle aches, sore throat, or new loss of sense of smell and/or taste, please do not come to the Museum. We look forward to welcoming you when you feel better.
---
---