MUSEUM OPEN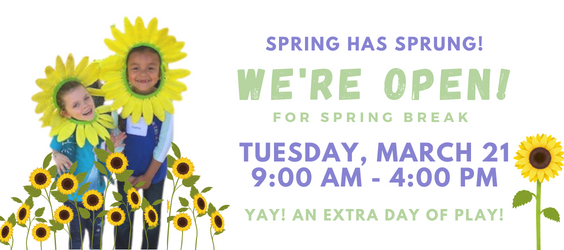 Spring had Sprung & the Museum is OPEN! Tuesday, March 21st CMSOC is open for special hours 9:00 am to 4:00 pm. Enjoy your spring break at the Children's Museum of Sonoma County!
Open to Members and the General Public
FREE to Members. General Admission fees $16 discounts available to qualifying guests.