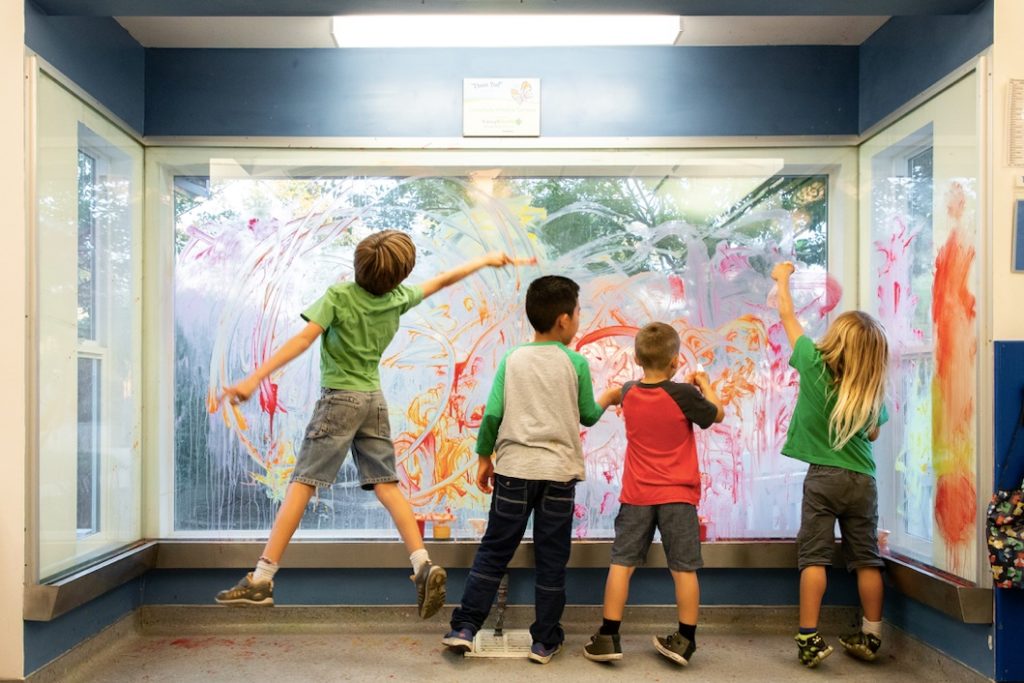 Video's for Use
Fast Facts
Leadership
CEO & Founder, Collette Michaud
Board President, Jenny Levine-Smith
Full Board
Mission
The Children's Museum of Sonoma County's mission is to inspire curiosity and creativity through joyful transformative experiences.
History
In 2005, a group of Sonoma County mothers began planning a children's museum to address the lack of a local gathering place where parents, grandparents, and teachers could support a child's natural craving for curiosity and exploration. This team of educated volunteers established Children's Museum of Sonoma County (CMOSC) as a Federal 501(c)(3) corporation in December 2005 and launched the Museum-on-the-Go (MOG) mobile science and art outreach program. Basic and engaging concepts in these two focused areas would become the hallmark of MOG exhibits.
In 2014, CMOSC opened Mary's Garden, the first phase of the capital campaign, to the public. And a year later, followed with the opening of the Science and Imagination Gallery and Totopia interior galleries. Click here for a complete history.
Museum Visitors & Site
The CMOSC has 165,000 visitors a year, serving families from Sonoma, Marin, Mendocino, and Lake counties – we are the only children's museum within a 50-mile radius.
The CMOSC campus includes over 7,000 sq ft of existing interior space, coupled with 36,000 sq ft. of outdoor exhibits. All exhibits are devoted to science, art or nature, with a specific emphasis in Mary's Garden on environmental sustainability, water conservation, and renewable energies.
Location
Located on West Steele Lane in Santa Rosa, we have easy access to HWY 101 and Coddingtown Mall. The Santa Rosa CityBus (stop 11) is directly across Steele Lane from our parking lot, and the SMART Train Guerneville Rd stop is within walking distance.
Additional Recognition
Voted "Best Children's Museum" by the Press Democrat, 2020
Voted "Best Children's Educational Center" by the Press Democrat, 2020
Voted "Best Place to Take Kids in Sonoma County" by the Press Democrat, 2018
Voted "Best Place in the World for Kids to Play That is not a Playground" by Landscape Architects Network, 2016
Voted "Top 3 Places to See in Santa Rosa" by Three Best Rated, 2019
Voted "Best Children's Education Center" and "Best Children's Museum" by Bohemian, 2019
Top Things to Do in Sonoma County with Kids, Sunset Magazine, 2018
See Also:
Recent Press Releases
See all press releases, here.