Current Volunteering Opportunities
We look forward to reopening our volunteer program soon. Please see below for group volunteer opportunities and check back soon for other volunteering opportunities. Thank you for your support!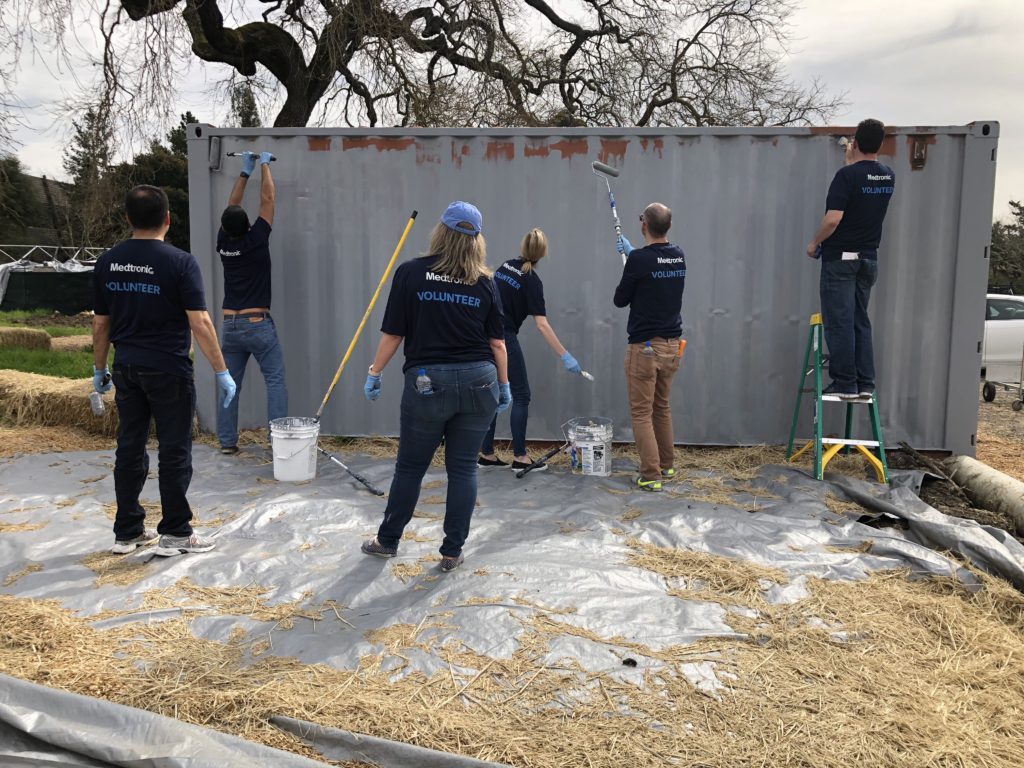 Group Volunteering Opportunities
The Children's Museum welcomes the help of groups looking to make a difference together. Tasks range from general maintenance, to site clean-up, to special events, to helping install exhibits. Please email info@cmosc.org for more information about upcoming needs at the Museum.

Potential Physical Requirements of Volunteers
Ability to lift at least 30 pounds
Comfortable being indoors and outdoors for extended periods of time
Ability to stand or sit for long periods of time
Ability to bend and kneel easily
Ability to make eye contact and smile – repeatedly
Thank you for your interest in volunteering with the Children's Museum of Sonoma County!
Volunteer Spotlight
Meet Paula
Paula started volunteering at the Children's Museum in January 2018. She helped out at Snow Days and loved the time she spent as a volunteer so much, she decided to become a regular volunteer at the Museum. Since then, Paula has been coming in every Thursday to support our Playologists on the Museum floor and has volunteered almost 200 HOURS! She is a valuable member of our volunteer team
What were your favorite activities as a child? I loved playing outside at the park and in creeks searching for tadpoles. I also loved swimming, jumping rope, bicycling, playing tag, and climbing trees. I also was a Girl Scout for 6 years and loved to read Nancy Drew mystery novels.

What is your favorite exhibit at CMOSC? I love the Head-to-Toe Medical Lab. As a registered nurse for 40 years working primarily in the pediatric and neonatal ICU, I enjoy teaching children about the incubator and its purpose, and showing children how to use a stethoscope and how to bathe and swaddle infants.

What do you love about volunteering at CMOSC? I love that the ambiance is inspiring, energetic, playful, and educational. I enjoy interacting with children and their families, and observing the negotiating struggles of parents trying to get their children to leave brings a smile to my face. To me this is evidence that the children are having a good time and the Museum and its wonderful and dedicated staff have provided a memorable experience.
If you have any questions please email info@cmosc.org, or call (707) 546-4069 for more information.