*SOLD OUT for 2023*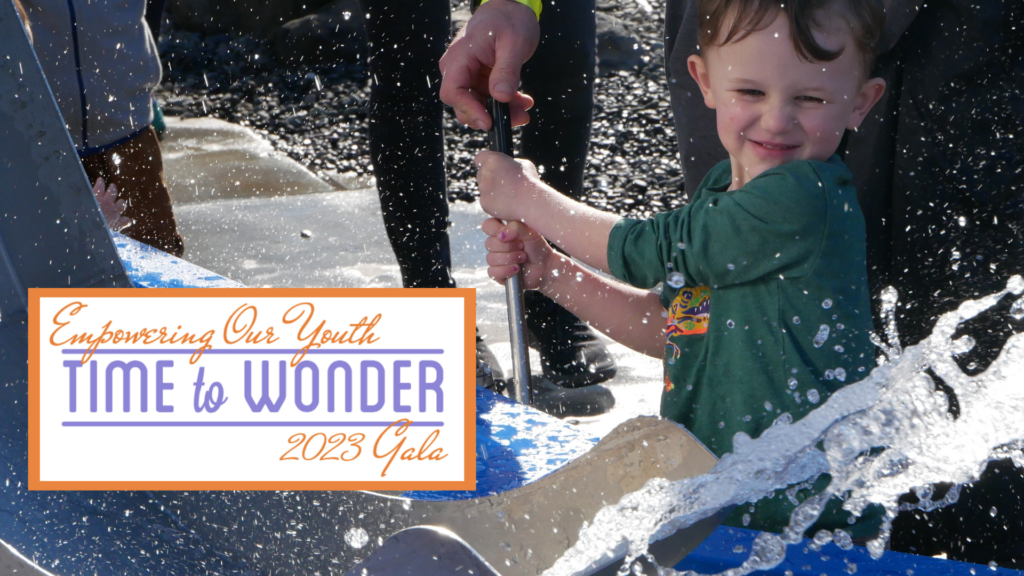 Empower our Youth at the 13th Annual Time to Wonder Gala!
Jump in with both feet at the 2023 Time to Wonder Gala! Enjoy pre-dinner wine tasting, appetizers, and live music by father and son duo, Carlos & Gabriel Pereira. Make a splash with a watery activity followed by a delicious dinner prepared by the Wild Oak Saddle Club. Empower our youth with inspiring remarks and an exclusive live auction and raffle drawing. End the night with dessert paired nicely with dancing and music by DJ Techni.
✨ Appetizers, Dinner, and Dessert: Wild Oak Saddle Club
✨ Featured Vintners: Lando Wines, Ramey Wine Cellars, Williamson Wines,
Marine Layer Wines & Flambeaux Wine
✨ Live Music: Gabriel Pereira and DJ Techni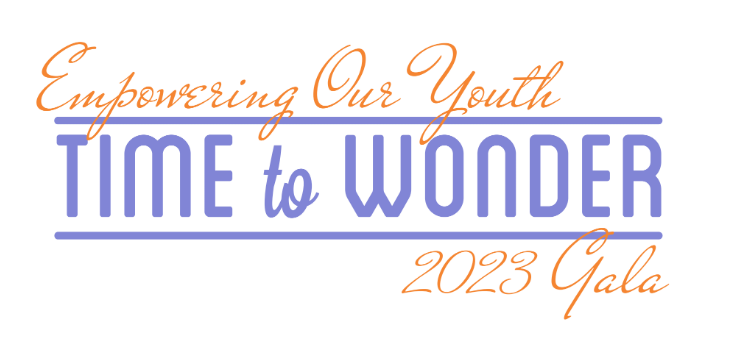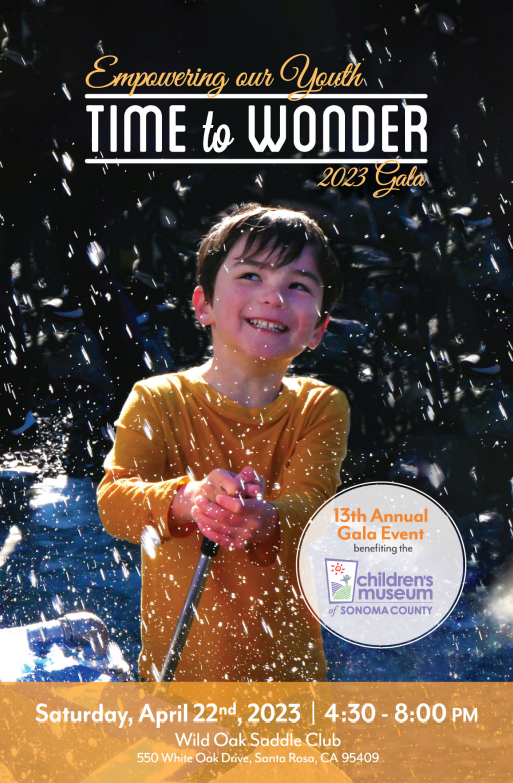 It's Time to Empower Our Youth
Saturday, April 22, 2023
4:30 – 6:00 PM: Welcome
Reception with music by: Gabriel Pereira, Wine Tastings, and Hands-on Activities.
6:00 – 7:00 PM: Gala & Auction
Appetizers, Dinner, & Dessert by Wild Oak Saddle Club
Remarks by CEO, Collette Michaud, and Board President, Greg Steele
Raffle, Live Auction, and FUNd-a-Need
Special Guest & Auctioneer: Senator Mike McGuire
7:00 – 8:00 PM: Music and Entertainment
by DJ Techni
-Casual Dress
*Location: Wild Oak Saddle Club
-This is an adult-only, ticketed fundraiser for the Children's Museum-
Reserve Your Time to Wonder Tickets By April 12th
Early Bird Pricing ends March 16th
Contact: advancement@cmosc.org
✨ Donate Today ✨
Make a difference. Make an impact. Make a gift today.
Help raise $350,000 for general operating funds at the Children's Museum.
Your gift will help serve our community. Your gift will deliver life-changing moments. Your gift supports the next generation of young learners.
Every gift matters.
All contributions go to the Children's Museum of Sonoma County's general operating fund. Contributors of $1,000 or more are welcomed as members in the
Circle of Innovation.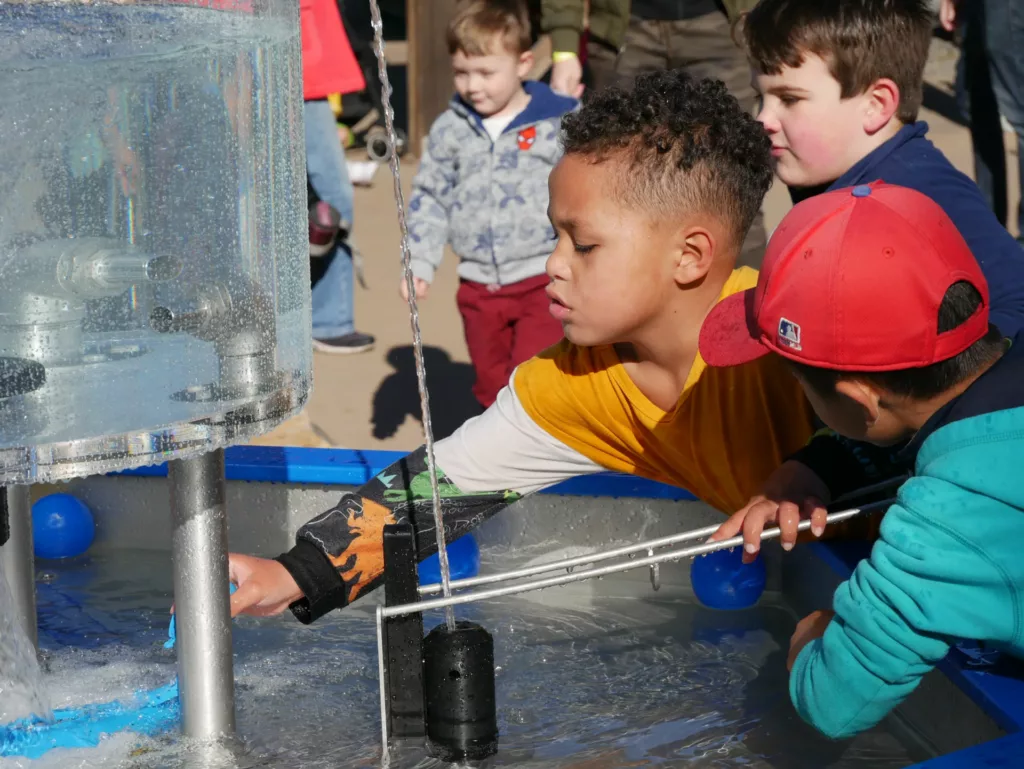 A gift of any amount helps provide low-income children and their loved ones an 80% discount on admission – just $3 per entry. Access to enriching, science-based learning opportunities is critical for early childhood development and the well-being of each child. Your gift makes a positive impact on the future. Your gift embraces the wonderful, joyful, and transformative power of play that happens every day at the Children's Museum.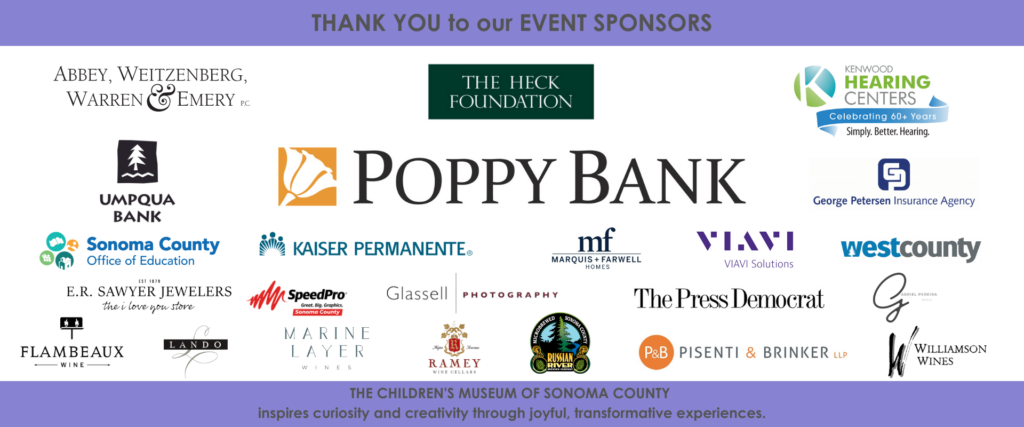 ✨ Special thank you to our Premiere Sponsor Poppy Bank!
Poppy Bank, West County Net, Sonoma County Office of Education, Marquis + Farwell Homes, George Petersen Insurance Agency, VIAVI, Abbey, Weitzenberg, Warren, & Emery, The Heck Foundation, Kaiser Permanente, SpeedPro, ER Sawyer Jewelers, Lando Wines, Flambeaux Wine, Ramey Wine Cellars, Kenwoood Hearing Centers, Umpqua Bank, Gabriel Periera Music, Glassell Photography, The Press Democrat, Marine Layer Wines, Russian River Brewing Company, Williamson Wines, Pisenti & Brinker