Become A Member and Support Our Community's Children's Museum
The Children's Museum of Sonoma County is a private non-profit 501(c)(3) organization. As a result, we rely on the philanthropic generosity of our community and revenue from museum membership and daily ticket sales to present exhibits and programs encouraging curiosity and creativity.
Children's Museum membership levels
Become a member today and inspire wonder and creativity! The cost of a year-long membership averages less than $3 per month for each member! The Museum also provides Access discounts on annual memberships for qualifying families.
Choose from three general membership levels for various family sizes:
You+Me
$90
Admission for 1 Child and
1 Adult Caregiver
Fun Four
$170
Admission for 4
ACM Reciprocal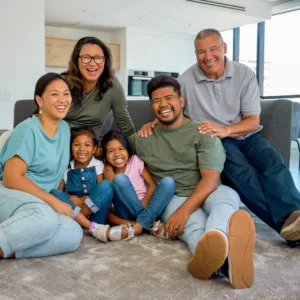 Super Six
$240
Admission for 6
ACM Reciprocal
Make an impact! Become a member and supporter of the Museum when you purchase one of our contributing membership levels: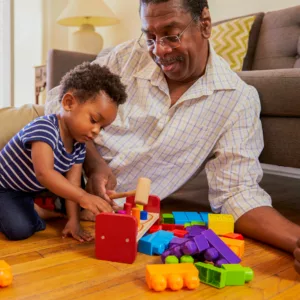 Collaborator
$500
Admission for 6
ACM Reciprocal
Support our Access for All initiative with a matching donation of a membership to a family in need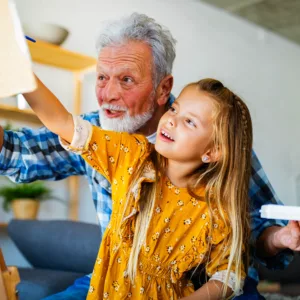 Innovator
$1,300
Admission for 6
ACM Reciprocal
Membership to our Circle of Innovation
Invitation to exclusive events like our Time to Wonder Gala
Children's Museum membership benefits
When you become a member, you receive benefits including free admission to the Children's Museum all year long as well as members-only mornings and discounted admission to annual events. Additionally, your support helps the Children's Museum continue to offer quality programming in the years to come, meeting its mission to inspire a lifelong love of learning in our community's children.
All Children's Museum members enjoy these benefits:
The Fun Four and higher-level memberships include reciprocal privileges with the Association of Children's Museums (ACM). The ACM Reciprocal Network is a voluntary network of museums that reciprocate discounted admission to one another's premium members. If you present your Children's Museum membership card at any of the 200 reciprocal museums across the country, you can receive 50% off general admission for up to six (6) people, including the cardholder. Check out Find A Children's Museum for a complete list of ACM Reciprocal children's museums as well as rules regarding visitation.
Please note: ACM reciprocal benefits are not included with the You+Me membership.
Did you purchase a membership for someone as a gift?
Download a membership certificate to give the recipient here in English or Spanish.
Children's Museum membership policies
Each Children's Museum membership level allows a specified number of adult cardholders to be listed as named members:
You+Me: 2 named adult cardholders (1 adult & 1 child per visit)
Fun Four: 3 named adult cardholders
Super Six: 4 named adult cardholders
Each membership MUST have at least one named adult member on each membership. We will refer to this adult member as the primary cardholder. Only the primary cardholder can make changes to the list of other named members.
Other named members must be related adults or a caregiver for the primary cardholder's children. For the purposes of this membership, a "related adult" is defined as a spouse or partner of the primary cardholder, living in the same household; an ex-spouse; a grandparent; an aunt or an uncle. A caregiver is defined as an unrelated adult who regularly cares for the primary adult cardholder's children.
At least one of the named adult members must be present with a valid photo ID to check in and receive member benefits.
Children's Museum membership does NOT include admission to special events but may include discounted admission.
Membership does NOT extend to private parties or events. Furthermore, it does NOT cover admission to the museum during these events for guests or hosts.
Children's Museum memberships are non-transferrable, non-refundable, and may not be re-sold.
Adults visiting the Children's Museum, whether or not they have a membership, must be accompanied by at least one child under the age of 18 years old unless previously planned and allowed by museum staff.
We will ask any members or guests of a member who conduct themselves in a manner deemed discourteous or dangerous to the health and safety of other guests or staff to leave the facility.
Should you fail to comply with the posted rules and membership policies of the Children's Museum, we may terminate your membership without refund.
In reference to these terms and benefits, the Children's Museum reserves the right to make changes at any time.
For questions or assistance, contact the membership department at members@cmosc.org. Thank you for your support!
Museum Membership Frequently Asked Questions
How many people are covered during my visit to the Children's Museum?
Each of our museum memberships cover at least 1 child and 1 adult caregiver. A cardholder (adult member) must be present to utilize our memberships and are counted towards the total visitors allowed.
You+Me: 2 visitors (1 child and 1 cardholder)
Fun Four: 4 visitors
Super Six: 6 visitors
Collaborator: 6 visitors
Innovator: 6 visitors
Because we are a Children's Museum, each group of visitors must include at least 1 child in order to be allowed entry.
Is there a discount for additional guests not covered by my membership?
Yes. As a member your receive $2 off regular admission for up to 6 additional guests.
Does my annual membership include admission to special Children's Museum events like FUNtazmagoria or Frozen Frenzy?
No. Your membership does not provide admission to these events, although discounts may be available to our members.
I know someone hosting a birthday party at the Children's Museum. Can I check-in using my membership?
No. Because our private party space is limited only to party guests, you must be registered as a guest by the party host or be a party host yourself. Museum members do receive a 10% discount on party reservations at the Children's Museum.
My child's school is visiting the Children's Museum and I am a chaperone. Can I check-in with my membership?
Yes; please feel free to check yourself in at the Front Desk using your own membership.
I visited the Children's Museum and paid general admission, but now I'm interested in an annual membership. Can I apply the cost of my daily ticket towards a membership?
Absolutely. We invite all our guests to consider an annual membership and give you 14 days after your visit to purchase a membership. Please speak with someone at the Front Desk or call us at 707-546-4069 and be sure to have your receipt or order number ready.
I want to upgrade my 6-month membership to an annual membership. Can I do that?
Of course. Please speak with someone at the Front Desk or call us at 707-546-4069 within one month of purchase to discuss upgrade options.
I want to upgrade my You+Me membership to a higher tier. Can I do that as well?
Indeed. Please speak with someone at the Front Desk or call us at 707-546-4069. Please note that upgrading your membership tier does not extend the length of your membership; only the benefits.
I don't use my membership as much as I thought I would. Can I cancel my membership or transfer it to another cardholder?
Unfortunately we do not offer refunds on memberships, and memberships are non-transferrable nor may they be resold. Memberships may only be used by the members named at purchase.
Can I purchase a Children's Museum membership as a gift for someone else?
Yes. We think Children's Museum memberships make wonderful gifts. During your purchase, please provide the name and contact information for the intended recipient.