Charitable gifts help you meet your current philanthropic goals and extend your generosity well into the future. And, a planned gift can also protect your assets, provide for your family, and guarantee you income for life. You can even make a significant impact through a gift that costs nothing in your lifetime (through a charitable bequest under your will or trust.
A growing number of generous Children's Museum of Sonoma County members and friends are helping the Children's Museum prepare for the future by making a planned gift or bequest. The information that follows suggests ways to provide a lasting legacy to the Children's Museum of Sonoma County, thereby enriching the lives of many generations to come.
By making a planned gift or bequest to the Children's Museum you can:
Reduce taxes on your estate through a Bequest, your Retirement Plan or Insurance
Policy, a Gift Annuity, and an IRA Rollover.
Avoid capital gains tax with an Outright Gift of Appreciated Stock.
Receive income for life through a Charitable Remainder Trust.
Pass assets to your children and grandchildren and cut transfer taxes through a Charitable Lead Trust.
Give your home or property to the Children's Museum, receive a tax deduction, and continue to live in it with a Retained Life Estate.
Types of Estate Planning Instruments Used To Make Bequests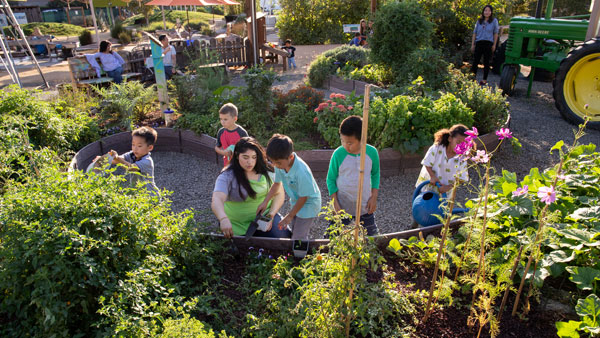 Charitable Bequests
One of the simplest ways to make a gift to the Children's Museum is through your Will. When received, your bequest will be recorded as a gift to our endowment where it will strengthen the organization for future generations.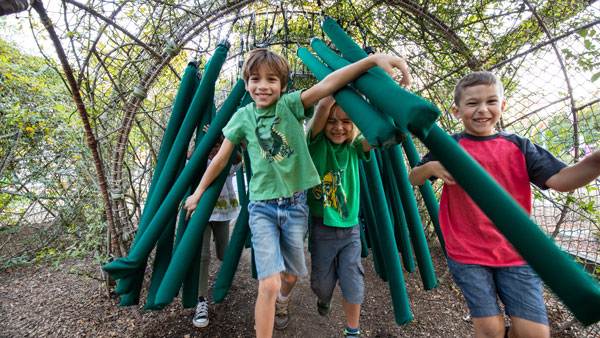 Gifts of Appreciated Stock
An Outright Gift of Appreciated Stock enables the donor to obtain substantial tax benefits. Donors receive an income tax deduction equal to the full fair market value of the stock on the date of the gift. In addition, no capital gains tax is due when gifted to the Children's Museum, so the full value of the gift supports the Children's Museum's work.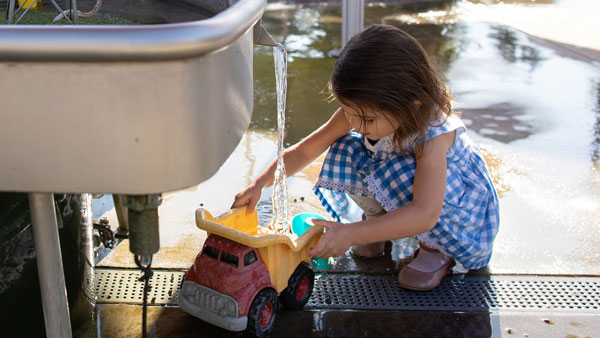 CARES Act
Legislation known as the CARES Act, designed to rescue the economy from the effects of the coronavirus pandemic, was signed into law on March 27, 2020 and may benefit donors like you.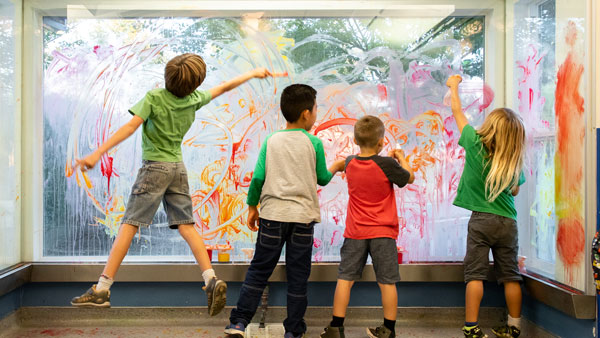 Life Income Gift
A charitable gift annuity is a simple contract between you and a charity. A portion of the income you receive for life is free of tax. Annuities work best for those 70 and older.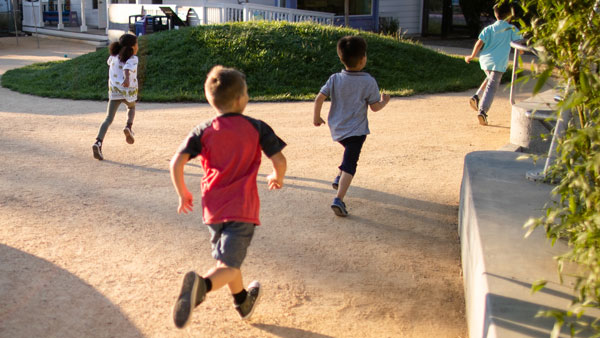 Retained Life Estate
A Retained Life Estate allows a donor to make a gift of his or her primary residence or vacation home to the Children's Museum, yet continue to live there for life. A donor giving a Retained Life Estate to the Children's Museum enjoys an immediate income tax deduction.
For more information on planned giving, call the Office of Advancement at 707-546-4069, send an email to advancement@cmosc.org, or mail questions to: P.O. Box 12323, Santa Rosa, CA 95406.
The vast majority of legacy gifts are made by bequest through a will or trust. Many types of assets, in addition to cash, can be used to make a legacy gift. There are also life income gifts that provide you a steady stream of revenue, offer a significant tax advantage, and ultimately benefit us.
In addition, there are many types of legacy gifts you can easily make without incurring the services of your professional advisor. All you need to do is fill out your provider's paperwork for the following gifts:
IRA or pension plan
Life insurance
Stocks and bonds
Savings/checking accounts
Donor-advised fund
Commercial annuity
We encourage you to work with your professional advisors and our staff experts to help you determine which type of legacy gift is best for you.
For more information on planned giving, call Office of Advancement at 707-546-4069 or send an email to advancement@cmosc.org.
Thank you to our Legacy Circle donors!
Vera & Bert Bangsberg
Sue & George Bisbee
Gordon Blumenfeld
Bernice & Dennis Callahan
Gordon Dow
Joanne Dow
Evan Hershey
Karen & Mike Kasper
Debbie Karnell & Tom Kosta
Sally Krahn (In Memoriam)
Jeanne & Bill Osterland
Collette Michaud & Steve Purcell
Gary Rasche Estate (In memoriam)
Jessica & Mike Sutton
Diane & Rich Zimmerman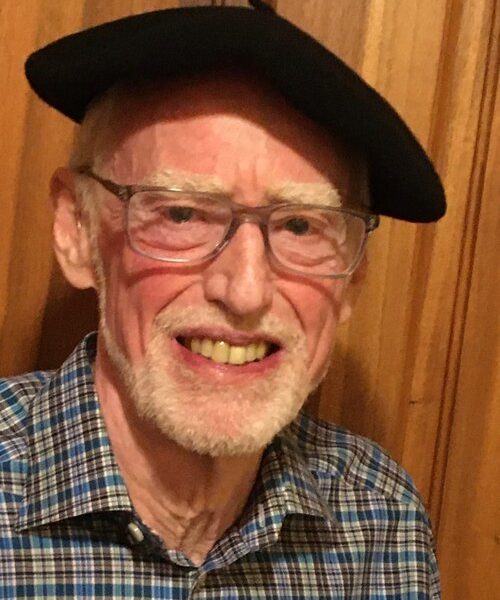 Gordon Dow
Gordon Dow, a founding member of the Legacy Circle, was introduced to the Museum in 2009 by his stepdaughter, Stacey Carlo, a Junior League member and early supporter. At that time, it was merely a Museum-on-the-Go that lived in a van. He was immediately impressed by the interactive learning experiences it provided young children. He remembers vividly observing a magnet table where a small group of children were collaborating and determinedly building something out of nuts and bolts, literally hand's on constructive play.
Gordon, a native Californian, grew up on a cotton farm near Bakersfield. His parents, not having the opportunity of college education, believed their life and career options were limited. They worked hard to make a living as farmers and raise four children and infuse in Gordon the importance of a college education. He attributes the richness of his life to having good childhood experiences, success in school, and a sound college education.
After attending UC Berkeley, he went on to UC San Francisco, School of Pharmacy. His first job was with a pharmaceutical manufacturing company, followed by a stint in drug research monitoring with State of California. Eventually he started his own company, Dow Pharmaceutical Sciences based in Petaluma, which provided consulting and drug development to biotech and pharmaceutical clients around the country and the world.
Gordon is grateful for his early childhood experiences and thinks it's important for kids of all socio-economic backgrounds to have developmental enrichment in their formative years like those offered by the Children's Museum. He describes the Museum as a magical place for young kids and their families. A place where they can run around and explore freely, collaboratively with other kids, without interference from electronic devices or parents.
Every time Gordon visits the Museum he's amazed by the interactivity of the "exhibits" which are really play stations. Each of the exhibits draw like a magnet, engrossing and involving. Kid's eyes are lit up and wide open, and their brains are fully engaged. These carefully designed exhibits ignite the desire to explore, learn and create while playing. These are the enriching experiences he would like to pass on to future generations – a love of learning, stewarding a healthy planet that all humans around the world care about, developing a sense of ownership and responsibility for being a good citizen.
Seeing the Children's Museum of Sonoma County as a permanent cultural education resource for young families in Sonoma County and the North Bay, it was an easy decision for Gordon to designate a portion of his retirement plan to help future generations of Museum visitors.