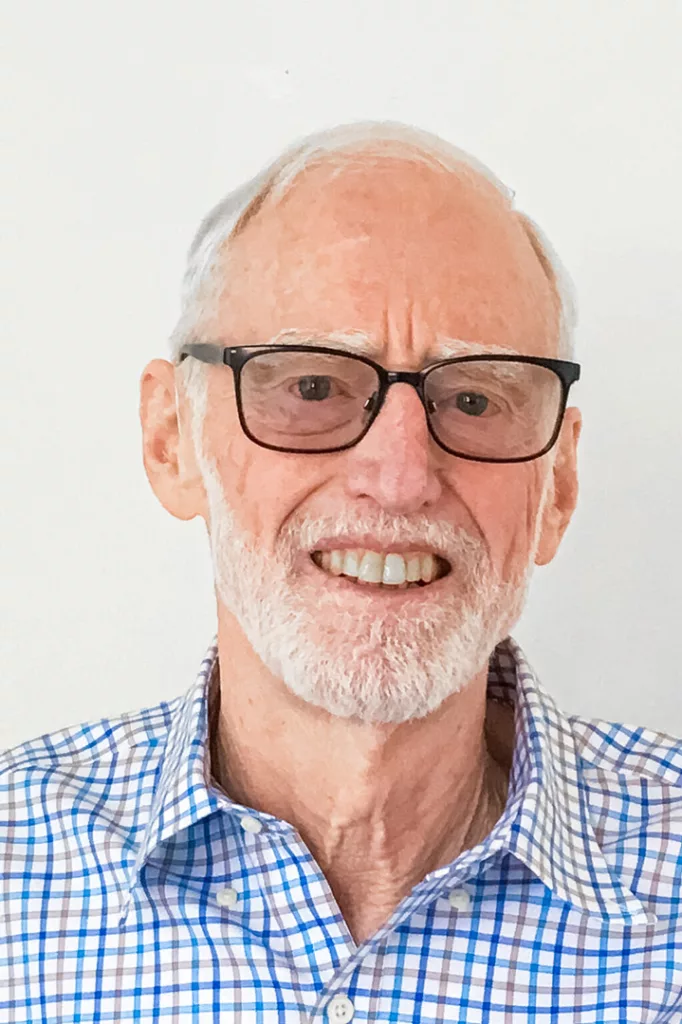 Gordon Dow, a founding member of the Legacy Circle, was introduced to the Museum in 2009 by his stepdaughter, Stacey Carlo, a Junior League member and early supporter. At that time, it was merely a Museum-on-the-Go that lived in a van. He was immediately impressed by the interactive learning experiences it provided young children. He remembers vividly observing a magnet table where a small group of children were collaborating and determinedly building something out of nuts and bolts, literally hand's on constructive play.
Gordon, a native Californian, grew up on a cotton farm near Bakersfield. His parents, not having the opportunity of college education, believed their life and career options were limited. They worked hard to make a living as farmers and raise four children and infuse in Gordon the importance of a college education. He attributes the richness of his life to having good childhood experiences, success in school, and a sound college education.
After attending UC Berkeley, he went on to UC San Francisco, School of Pharmacy. His first job was with a pharmaceutical manufacturing company, followed by a stint in drug research monitoring with State of California. Eventually he started his own company, Dow Pharmaceutical Sciences based in Petaluma, which provided consulting and drug development to biotech and pharmaceutical clients around the country and the world.
Gordon is grateful for his early childhood experiences and thinks it's important for kids of all socio-economic backgrounds to have developmental enrichment in their formative years like those offered by the Children's Museum. He describes the Museum as a magical place for young kids and their families. A place where they can run around and explore freely, collaboratively with other kids, without interference from electronic devices or parents.
Every time Gordon visits the Museum he's amazed by the interactivity of the "exhibits" which are really play stations. Each of the exhibits draw like a magnet, engrossing and involving. Kid's eyes are lit up and wide open, and their brains are fully engaged. These carefully designed exhibits ignite the desire to explore, learn and create while playing. These are the enriching experiences he would like to pass on to future generations – a love of learning, stewarding a healthy planet that all humans around the world care about, developing a sense of ownership and responsibility for being a good citizen.
Seeing the Children's Museum of Sonoma County as a permanent cultural education resource for young families in Sonoma County and the North Bay, it was an easy decision for Gordon to designate a portion of his retirement plan to help future generations of Museum visitors.
View other Legacy Circle member profiles
Learn more about legacy giving to support the Children's Museum