Explore the Science of Electricity and Create Fun Light Accessories With Our Electric Bling Kit & Caboodles Activity for Kids!
Have fun with some electric science with our Electric Bling Kit & Caboodle Activity, and accessorize with light. Learn how to complete a circuit and then add some imaginative fun to your bling!
Electric Bling Vocabulary
Energy: The ability to do work. Energy comes in different forms and helps us in different ways. Some forms of energy are electrical, light, heat, chemical, potential, and motion.
Electricity: A type of energy that can build up in one place or flow from one place to another.
Electric Current: Electrical energy that flows through a conductive wire or other conductive material.
Electric Circuit: A complete path, or loop, that can carry electricity to make something work (light, motor, etc.)
Light Emitting Diode (LED): A light source that emits light when current flows through it.
Battery: A device that converts chemical energy to electrical energy and stores it so we can use it when we need it.
Conductor: A material that electricity can flow through.
Insulator: A material that electricity cannot flow through.
Short Circuit: A break in a circuit that sends the electric current on an unintended path causing the flow of energy to stop.
Electric Bling Supplies
Coin battery
Two (2) LED bulbs
Binder clip
Foam pieces
Chenille stems
Markers
Glue stick
Blue Design Card
Pencil
Miscellaneous craft supplies
Optional:
Use craft materials YOU have!
Instructions on How to Make a Circuit:
Place the coin battery between the prongs of the LED bulb. Did it light up? If it didn't, try flipping the LED so the prongs touch the opposite sides of the battery this time.
Fold the small foam rectangle around the battery and bulb prongs. This serves as an insulator so the metal on the binder clip (see step 3) does not cause a short circuit.
Hold the battery, LED prongs, and foam together with a binder clip.
Other Ideas and Inquiries
Did you notice that the prongs of the LED are different lengths? How does that matter?
Try clipping the battery and bulb together without the foam rectangle. Does it still work?
A circuit is a complete path around which electricity can flow. It must include a source of electricity, such as a battery.
Materials that allow electricity to pass through them easily, called conductors, can be used to link the positive and negative ends of a battery, creating a circuit. The prongs on the LED bulbs are conductors.
---
Bling Electrico
Diviértete con algo de ciencia eléctrica y luz. ¡Aprenda a completar un circuito y luego agregue un poco de diversión imaginativa a su creación!
Vocabulario para Bling Electrico
Energía: La capacidad de hacer el trabajo. La energía viene en diferentes formas y nos ayuda de diferentes maneras. Algunas formas de energía son eléctrica, ligera, calor, química, potencial y movimiento.
La Electricidad: Es un tipo de energía que puede acumularse en un lugar o fluir de un lugar a otro.
Corriente Eléctrico : Energía eléctrica que fluye a través de un cable conductor u otro material conductor.
Circuito Electico: Un camino completo, o lazo, que puede llevar electricidad para hacer que algo funcione (luz, motor, etc.).
Diodo Emisor de Luz (LED): Una fuente de luz que emite luz cuando la corriente fluye a través de él.
Batería: Un dispositivo que convierte la energía química en energía eléctrica y la almacena para que podamos usarla cuando la necesitemos.
Conductor: Un material que la electricidad puede fluir a través de.
Aislante: Un material que la electricidad no puede fluir a través de.
Cortocircuito: Una rotura en un circuito que envía la corriente eléctrica en un camino no deseado haciendo que el flujo de energía se detenga.
Materiales para Bling Electrico
Batería de moneda
Dos (2) bombillas/luz LED
Clip de carpeta
Piezas de espuma
Limpiapipas
Marcadores
Pegante de barra
Tarjeta azul para diseño
Lápiz
Suministros de artesanía para decorar
Opcional
¡Utiliza los materiales de artesanía que tienes!
Instrucciones para Bling Electrico
Hacer un circuito:
Pon la batería de monedas entre las puntas de la bombilla LED. ¿Se encendió? Si no lo hizo, intente voltear el LED por lo que las puntas tocan los lados opuestos de la batería esta vez.
Dobla un rectángulo pequeño de espuma alrededor de la batería y las puntas de la bombilla. Esto sirve como aislante por lo que el metal en el clip de carpeta (ver paso 3) no causa un cortocircuito.
Fija la batería, las puntas LED y la espuma junto con un clip de carpeta.
Otras Ideas y Consultas
¿Has notado que las puntas del LED son de diferentes largos? ¿Cómo importa eso? Intenta fijar la batería y la bombilla sin el rectángulo de espuma. ¿Sigue funcionando?
Un circuito es un camino completo alrededor del cual la electricidad puede fluir. Debe incluir una fuente de electricidad, como una batería. Los materiales que permiten que la electricidad pase a través de ellos fácilmente, llamados conductores, se pueden utilizar para vincularlos extremos positivos y negativos de una batería, creando un circuito. Las puntas de las bombillas LED son conductores.
---
Music : Roa – Sparkler
Watch : https://www.youtube.com/watch?v=-kPC5Ip0nWc
Stream / Download : https://hypeddit.com/track/ylt7d9
License : https://roamusic.wixsite.com/roamusic
Pick-Up Your Electric Bling Kit & Caboodle at CMOSC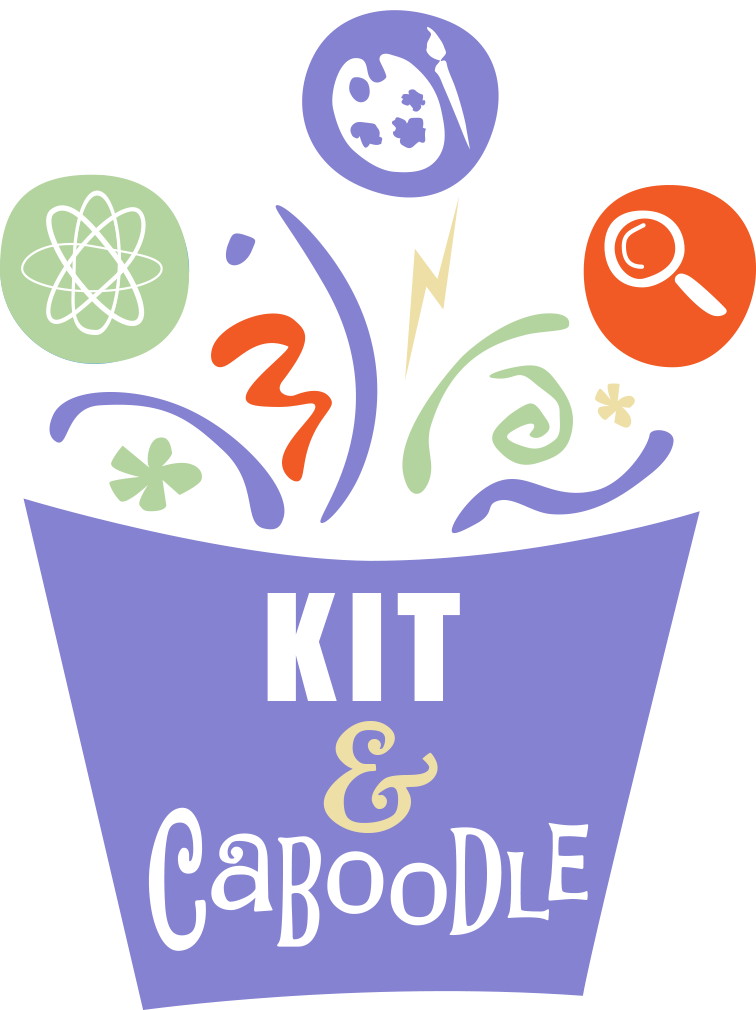 At this time our Kit & Caboodles are only available for local pick-up at the Children's Museum of Sonoma County. Social distanced pick-up times can be scheduled upon purchase.
The Children's Museum of Sonoma County is located at:
1835 W. Steele Lane
Santa Rosa, CA 95403
Please contact CMOSC using the form below with any questions about our Kit & Caboodles or pick-up procedures:
Kit & Caboodles Contact Form