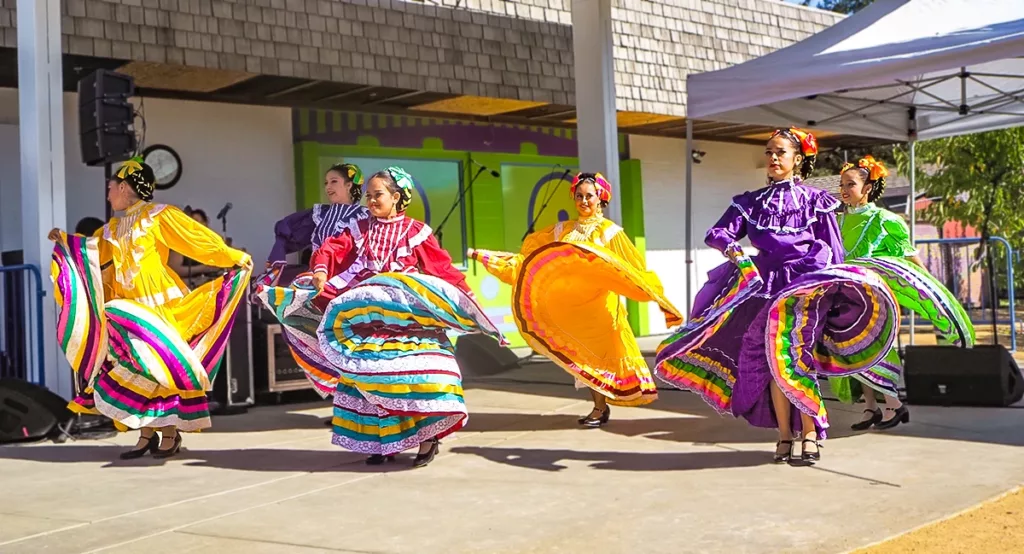 In this blog post, we list some fun kids' activities to celebrate Hispanic Heritage Month that you can do at home! We will also highlight the history of Hispanic Heritage Month and why we celebrate this important event. From DIY craft projects to culinary adventures, music, and dancing, we hope these suggestions help children of all ages learn more about Hispanic cultures and traditions!
Celebrando Culturas Juntos (Cultures Celebrating Together)
Saturday, September 30, 2023 and Saturday, October 14, 2023
Join us for two days of celebration in honor of Hispanic Heritage Month at the Children's Museum of Sonoma County!
Hispanic Heritage Month Facts for Kids
Every year, people celebrate Hispanic Heritage Month from September 15th to October 15th. This 30-day event is an opportunity for children and families to celebrate their heritage, and for all of us to learn more about diverse Hispanic cultures and their unique customs, traditions, and history:
When Did Hispanic Heritage Month Start?
The United States first celebrated Hispanic Heritage Week on September 17, 1968. In 1988, the U.S. officially extended the holiday and Hispanic Heritage Month was declared from September 15th to October 15th.
Why Does Hispanic Heritage Month Start on September 15?
Hispanic Heritage Month starts on September 15th because this specific date marks the Independence Day for five Latin American countries:
Costa Rica
El Salvador
Guatemala
Honduras
Nicaragua
On September 15, 1872, these nations collectively achieved freedom from Spain marking the day a national holiday in each of these countries. In addition, Mexico celebrates Independence Day on September 16, while Chile marks its independence on September 18th.
Why is Hispanic Heritage Month Celebrated in the United States?
Over 63.7 million people in the United States are of Hispanic or Latino origin–that's about 19% of the total U.S. population. In the United States, people celebrate Hispanic Heritage Month to honor the significant influence and contributions made by Latino and Hispanic people to the nation and the world.
What is the Hispanic Heritage Month 2023 Theme?
Every year Hispanic Heritage Month has a different theme. The Hispanic Heritage Month 2023 theme is: "Latinos: Driving Prosperity, Power, and Progress in America."
Fun Kids Activities to Honor Hispanic Heritage Month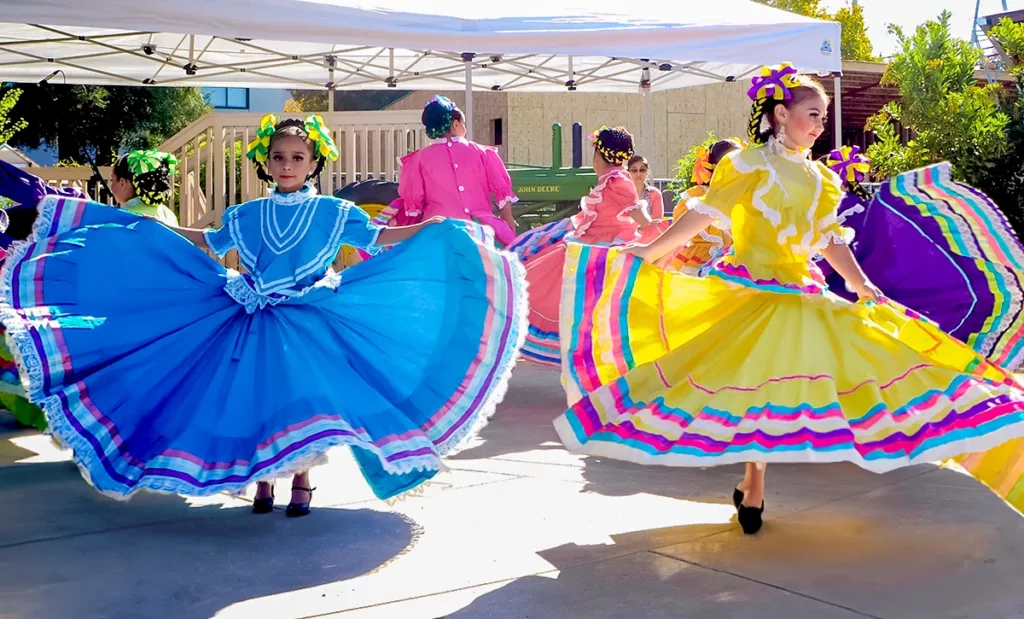 Introducing children to diverse cultures from an early age is a great way to foster respect for different cultures while also helping to pass on meaningful customs and traditions to future generations. Hispanic Heritage Month provides a perfect opportunity for children to learn more about the rich diversity of Hispanic and Latin American cultures. For many children, celebrating National Hispanic Heritage Month can also instill a sense of pride in their heritage.
Below we list some ideas on how you can incorporate kids' activities into your own Hispanic Heritage Month celebration as a meaningful way to learn about and honor this important holiday.
Read Books about Hispanic and Latin American Culture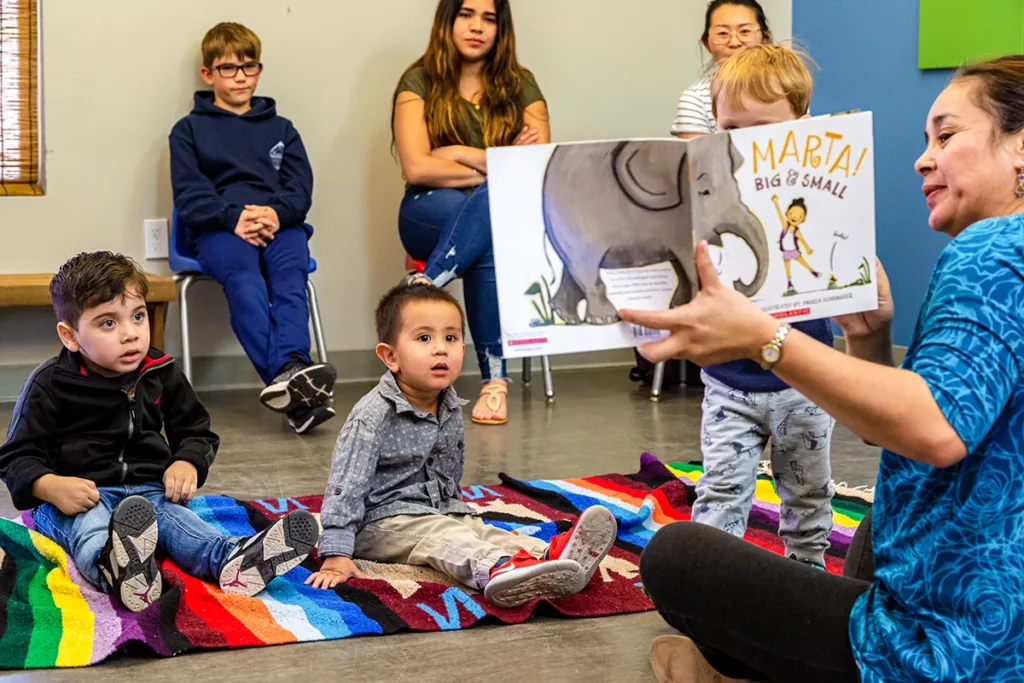 One of the most enriching activities we can do with children during Hispanic Heritage Month is reading books that depict and celebrate the diverse cultures of Latin American communities. Through storytelling, children can explore cultures and communities and begin to foster a deeper appreciation for their traditions.
At the Children's Museum of Sonoma County, we host a weekly bilingual story time program called Tiempo del Cuento (Story Time)!
Children's Books for Hispanic Heritage Month
At the Children's Museum, we have put together a collection of picture books celebrating Hispanic Heritage Month that you can read during your next visit! All the children's books listed here (and many more!) are available outside the Dow Event Center for you to enjoy!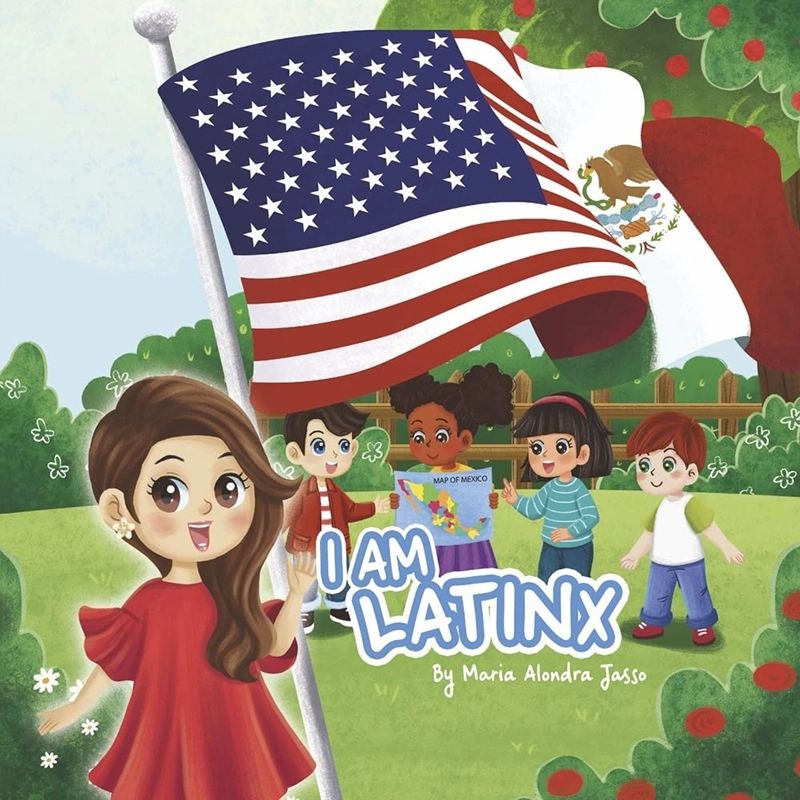 "I Am Latinx" by local author Maria Jasso
I am Latinx is a beautifully written and illustrated children's book that celebrates the diverse Latinx community. Authored by the talented Maria Jasso, this book invites young readers to embark on a journey of self-discovery and cultural appreciation.
With its vivid illustrations and heartfelt narrative, I am Latinx is a must-read for families looking to instill a sense of pride in Latinx heritage and inspire children to embrace the beauty of diversity.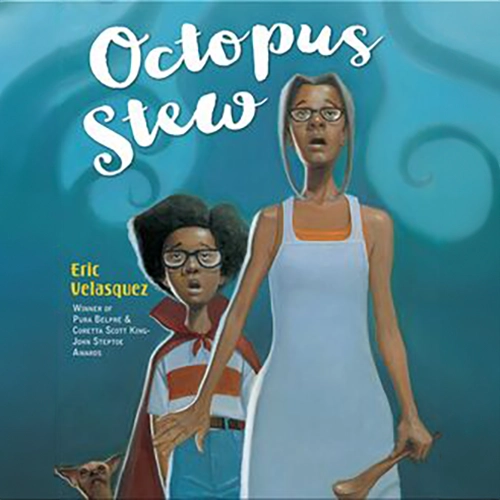 "Octopus Stew" by Eric Velasquez (Puerto Rico)
Octopus Stew is a celebration of family, cultural heritage, and the richness of Latinx culture, with a special emphasis on Puerto Rican food and traditions.
Authored by award-winning Afro-Latino artist Eric Velasquez, this children's book takes young readers on a thrilling adventure filled with creativity, heroism, and the special bond between a grandmother and her grandson.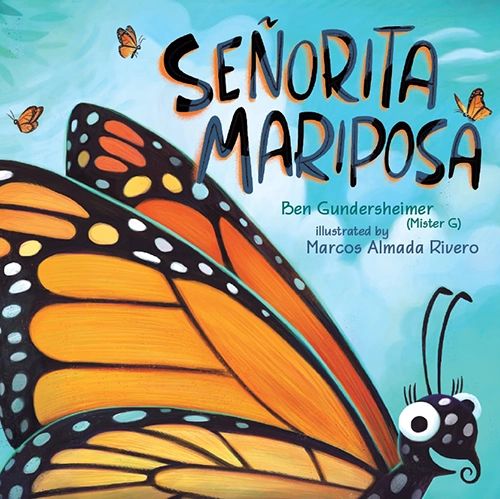 "Senorita Mariposa" by Ben Gundersheimer (Mexico)
"Señorita Mariposa" by Ben Gundersheimer, is a bilingual children's picture book, that invites young readers into the awe-inspiring world of the annual monarch butterfly migration!
This remarkable story serves as an inspiring call to action, reminding us that by working together, we can protect and preserve the wonders of our natural world for future generations.
Cook a Meal that Celebrates Traditional Latin American Cuisine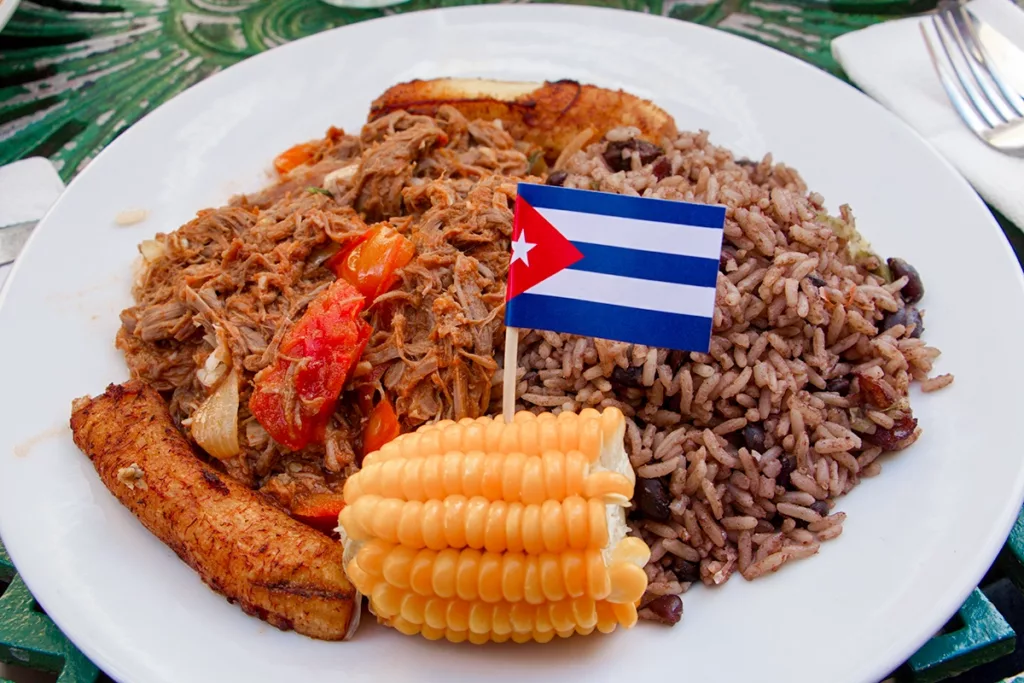 Another fun and engaging way to celebrate Hispanic Heritage Month with children is by exploring the rich and diverse flavors of Latin American cuisine. Cooking together can be a delicious and educational experience that brings the entire family together.
The culinary traditions of Latin American countries are incredibly diverse. With a wide range of flavors and ingredients, recipes from various countries highlight unique aspects of each community. Here are a few meals from different Latin American countries to inspire you:
Pupusas (El Salvador): Pupusas are a beloved dish from El Salvador that features savory corn tortillas filled with ingredients like cheese, beans, and meats and served with a tangy cabbage slaw (curtido).
Empanadas (Chile): Chilean empanadas are delicious pastries filled with a variety of ingredients, such as ground beef, cheese, vegetables, or even sweet fillings like chocolate or Nutella!
Ropa Vieja (Cuba): This classic Cuban dish features shredded beef cooked in a tomato-based sauce with onions and bell peppers, all prepared with a blend of spices and typically served with rice and black beans.
Baleadas (Honduras): A popular street food in Honduras, baleadas are soft wheat flour tortillas folded in half and filled with refried beans, cheese, and various toppings like avocado, sour cream, and meats.
You can also find many of these dishes and more at local restaurants in Sonoma County. We are very lucky to have all kinds of eateries in our community that specialize in Latin American cuisine!
Make Papel Picado Banners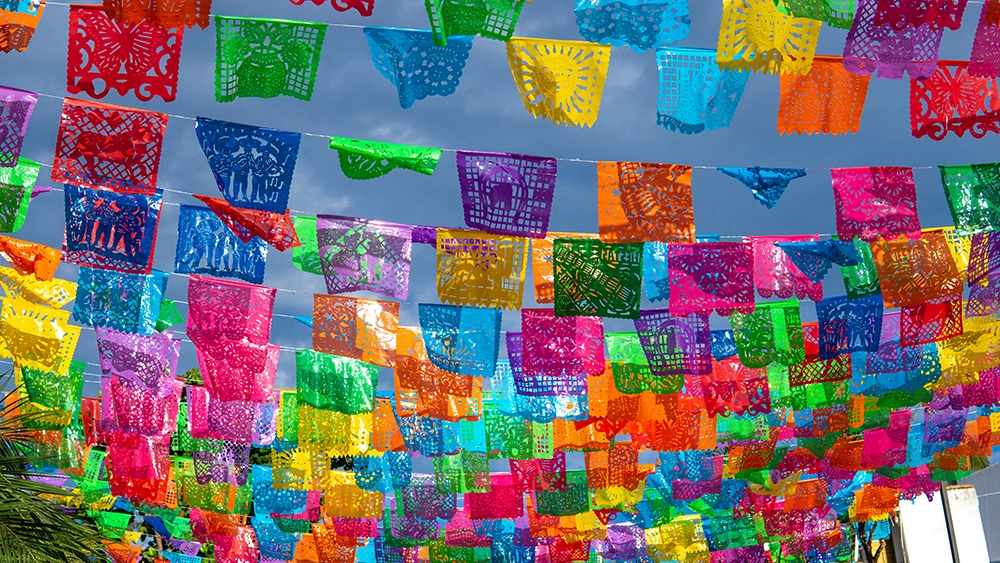 Papel picado, traditional Mexican folk art, is a captivating and colorful craft that can inspire children to get creative at home! "Papel picado" translates to "perforated paper;" these decorations feature intricate designs cut into colorful tissue paper. Traditional papel picado often uses bright shades of colors like red, yellow, green, and purple. You will commonly see these delicate, lacy banners during festivals and celebrations in Latin American countries.
Making your own papel picado-inspired decorations to hang around your home is a fun and creative way to celebrate Hispanic Heritage Month at home. Similar to making a paper snowflake, all you need is some colorful craft paper or tissue and a pair of scissors to create unique and beautiful decorations!
Have a Dance Party with Latin American Children's Songs
Music and dance are integral parts of many Hispanic cultures. Creating a playlist of Latin American children's songs is a great way for kids to have fun while immersing themselves in the vibrant rhythms and melodies of different regions. You can even find YouTube videos that introduce kids to different dance styles, such as salsa, cumbia, or merengue, and add songs to your playlist that represent these styles.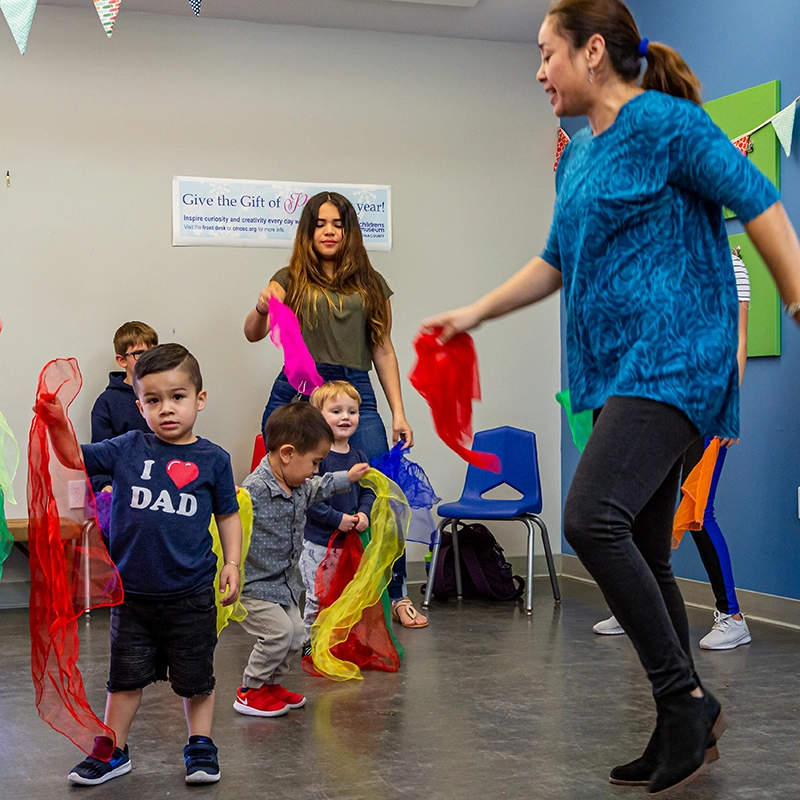 Cuentos Con Ritmo (Stories with Rhythm)
Since 2004 Colors of Spanish has been hosting Spanish language programs featuring songs, dancing, and stories for toddlers and children of all ages in Sonoma County! Guadalupe also hosts a weekly program at the Children's Museum of Sonoma County called Cuentos con Ritmo; during this program, children ages 1-5 years old and their families enjoy interactive bilingual stories with music and movement!
Cuentos con Ritmo at CMOSC | Colors of Spanish on YouTube | Toddler-Friendly Music Playlist
Celebrate Hispanic Heritage Month at the Children's Museum of Sonoma County
Come celebrate culture, language, and heritage at the Children's Museum of Sonoma County's two-day celebration: Celebrando Culturas Juntos (Cultures Celebrating Together)! Join us September 30, 2023 and October 14, 2023, for our annual Hispanic Heritage Month event and enjoy fun and educational children's programming, art activities, live performances, and more!