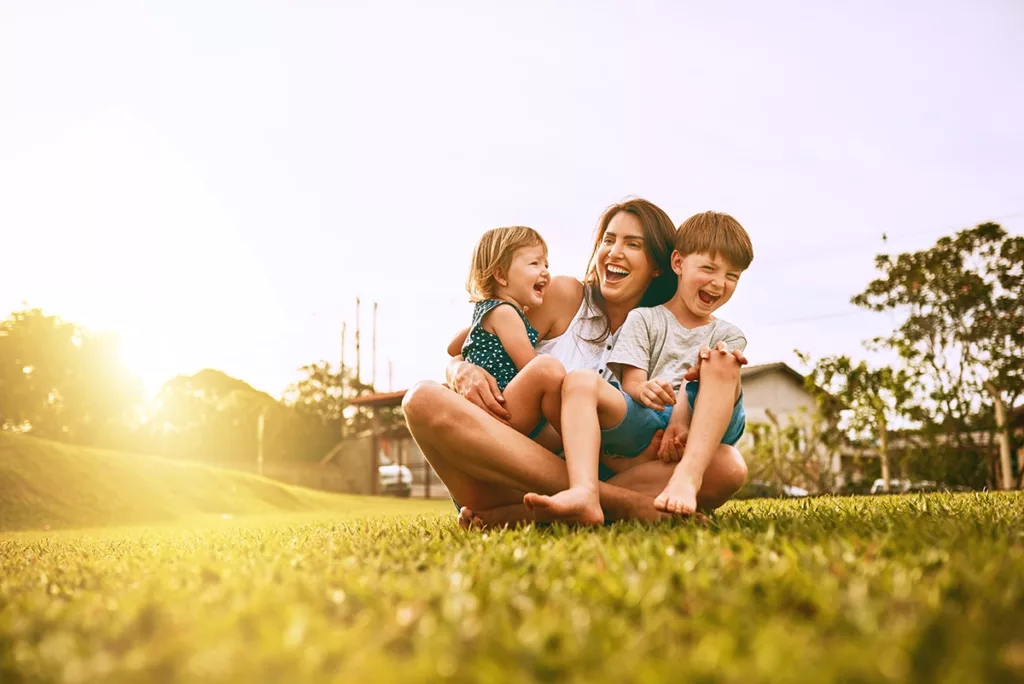 In the world of a child, play is more than just a pastime; it's a realm of wonder, exploration, and growth! From building imaginary kingdoms to exploring uncharted corners of their own backyard, every playful moment shapes their understanding of the world and themselves. However, for children who have experienced trauma, the simple delight and innocence of playtime can hold even more transformative power. In this guide, we'll explore trauma-informed play for children, and the gentle act of nurturing healing through play therapy.
Join us as we explore the power of play and learn some practical strategies you can use to create safe havens where children can safely explore their emotions, build trust, and discover themselves.
If you believe your child is showing signs of trauma, anxiety, or stress, working with a licensed mental health professional can help you develop an appropriate strategy for moving forward together. Visit the County of Sonoma website to find more resources on Mental Health Services for Youth in Sonoma County.
What is Trauma-Informed Play?
Play is the universal language of childhood. It's how children explore, learn, and communicate. Trauma-informed play, also known as play therapy, is about offering children a safe space to process their emotions, regain a sense of control, and rebuild positive connections in their environment. Whether it's playing with dolls, role-playing visits to the doctor or dentist, building blocks, or creating art, each activity contributes to a child's healing journey.
Childhood Trauma
To fully understand the concept of trauma-informed play, it's important to define what trauma is and how it can affect the youngest members of our society. Trauma can be caused by a range of different experiences, any of which affect a child's ability to cope, and leave lasting emotional, psychological, and even physical imprints. It can stem from various sources, such as accidents, natural disasters, abuse, or loss of a loved one. These experiences can disrupt their sense of safety and security, making them prone to emotional outbursts, anxiety, withdrawal, difficulties in forming healthy relationships, and more.
Using the Power of Play to Support Children Affected by Trauma
Childhood trauma can take many forms, whether it's a sudden loss, a frightening experience, or a series of challenging events. These experiences can have a lasting impact on a child's sense of security, self-worth, their ability to connect with others, and more. Below, we'll explore the core principles of trauma-informed play, providing insight on how you can create supportive and healing play experiences for children and toddlers.
Creating a Safe Space
For children who have experienced trauma, unpredictability can trigger anxiety and fear. At its core, trauma-informed play puts a high emphasis on creating a safe and predictable environment. Establishing consistent routines, communicating clearly, and doing your best to remove any potential triggers are essential in creating a space that kids feel safe in. When children feel secure, they can explore and express themselves with less fear or anxiety.
Allowing Children to Guide Their Own Playtime
Trauma often involves a loss of control over one's circumstances. Play therapy aims to restore a sense of agency by giving children the freedom to choose their play activities. By allowing them to decide what games to play, which toys to use, and how to engage, you can empower children to make decisions that contribute to their healing journey. This practice reinforces their autonomy and can help rebuild their confidence.
Storytelling and Role Playing
Role-playing and stories can offer children the opportunity to make sense of their experiences and see that they are not alone in them. Offering opportunities for children to role play different scenarios that might be stressful for them – like going to the doctor or dentist – can be helpful in allowing children to overcome their fears and prepare for new situations. Books featuring themes of resilience, healing, and personal growth can also be incredibly empowering for kids of all ages. One such example is the book Little Buck the Fire Truck by Sonoma County author Jacqui Jorgeson. This heartwarming tale follows the journey of a young fire truck named Little Buck, and his journey of discovering his courage and strength!
Little Buck the Fire Truck by Sonoma County author Jacqui Jorgeson
Meet Little Buck, the fire truck with a heart as big as his determination. When a wildfire ignites just outside town, all the big fire engine rush to the scene, leaving Little Buck behind at the station. But as the flames spread and the larger trucks run out of water, it's up to Little Buck to save the day!
Little Buck the Fire Truck is more than just a kid's book; it's a story that deeply resonates with countless Sonoma County children and families around the world living in fire-prone areas. Sharing this book with children can be a gentle and trauma-informed approach to help them navigate the complexities of wildfires, including smoke, sirens, and evacuations. Through the adventures of Little Buck, children can find reassurance that, even in the toughest moments, help and support are never far away.
Meet Little Buck at the Children's Museum: Saturday, August 26, 2023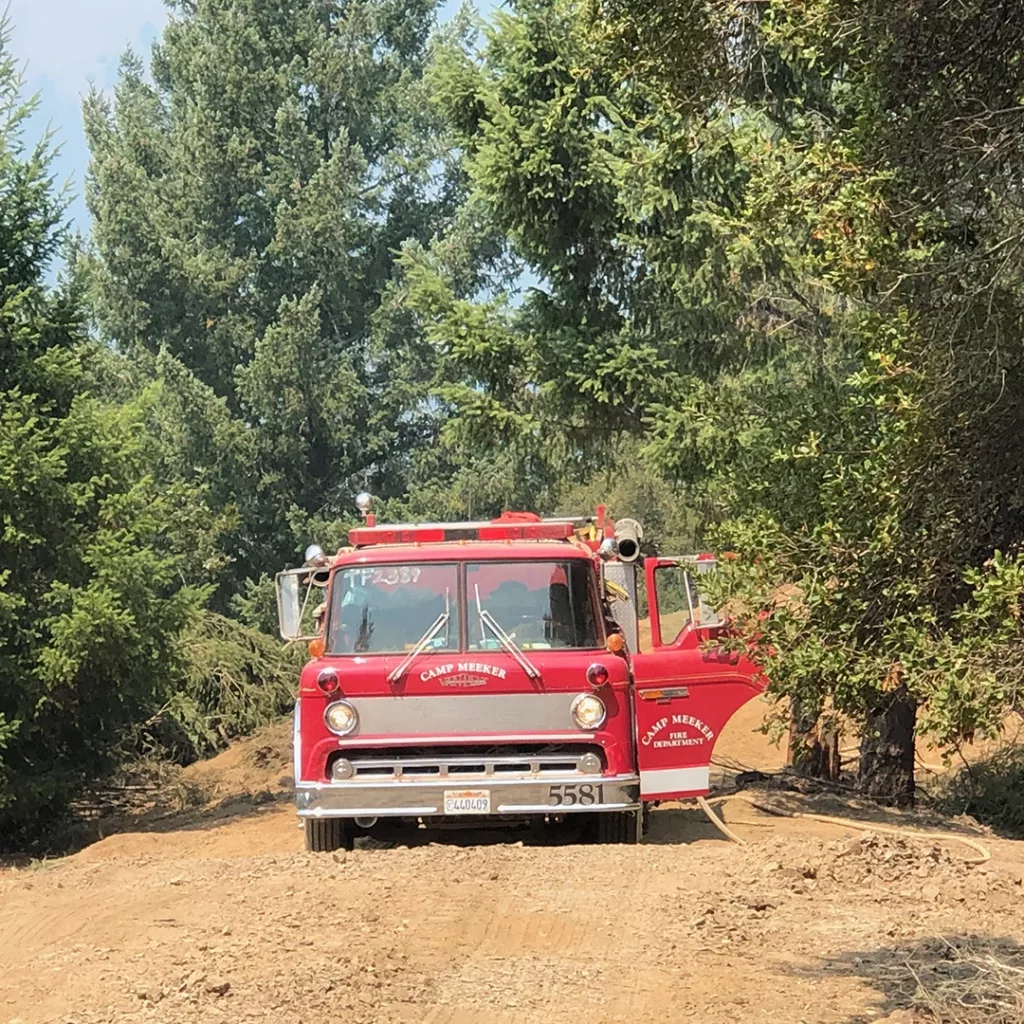 The Children's Museum invites you to come meet Buck, the real-life fire truck featured in the book, along with his firefighter friends! You will also be able to meet the author of Little Buck the Fire Truck, Jacqui Jorgeson, who is the founder and executive director of the Volunteer Firefighter Foundation.
Storytimes will take place at 10:30am, 11:30am, and 12:30pm at the Storytime Caterpillar.
Trauma-Informed Role-playing at the Children's Museum
At the Children's Museum, families can experience the healing power of play therapy firsthand with our interactive trauma-informed exhibits. While fears may persist beyond these exhibits, these play therapy experiences provide an opportunity for children to process emotions and anxieties and develop a greater sense of confidence.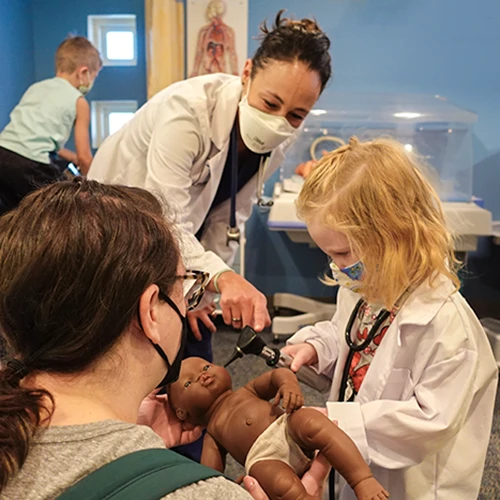 Play Therapy for Medical Anxiety
For years, the Crocodile Dental Clinic and Science and Med Lab exhibits at the Children's Museum have been a welcomed resource for many families with little ones who struggle with anxieties and fears surrounding visiting the doctor and dentist. Both exhibits encourage children to dress up in their own lab coats, engage with faux clinic tools, and build positive associations through role-play.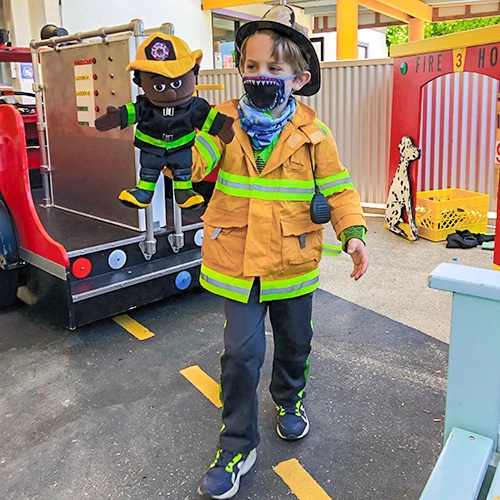 Play Therapy for Wildfires
After the Sonoma County Tubbs fire in 2017, the Children's Museum was fortunate enough to borrow an interactive Firehouse exhibit from the Habitot Children's Museum in Berkeley. Amidst the collective trauma that our community experienced after such a devastating natural disaster, this exhibit became a haven for many. Children eagerly embraced the role of our local heroes, gearing up in firefighting gear, steering pint-sized fire engines, and extinguishing imaginary flames with toy hoses.
Recognizing Sensory Needs
Children who have experienced trauma may have heightened sensory sensitivities. Trauma-informed play takes these sensitivities into account by providing sensory experiences that are calming and comforting. Soft textures, soothing colors, and gentle lighting can create a sensory environment that promotes relaxation and emotional regulation, allowing children to feel more at ease.
Flexibility and Patience
Play therapy requires a patient and flexible approach. Children's responses to certain activities may vary depending on their emotional state and past experiences. If a child becomes distressed or overwhelmed, it's important to provide them with space and comfort while being understanding and nonjudgmental. Some techniques may resonate more strongly with some little ones more than others, so it's important to be respectful of their preferences and pay attention to their responses.
Art and Creativity
Arts and crafts offer a powerful outlet for children to express their emotions, even when words fail them. Providing a variety of art materials like paint, crayons, or playdough, and encouraging kids to be creative and play at their own pace can be incredibly healing. As they paint, draw, or sculpt, they can begin to process their inner thoughts, fears, and hopes through their creations.
Play Therapy Toys
Therapy toys like sand trays and puppets can provide a symbolic way for children to explore their feelings and experiences. A sand tray, Legos, or building blocks can become a miniature world where children can arrange things to reflect their environment and emotions. While puppets, dolls, and other figurines can act as stand-ins, allowing them to narrate their stories and experiences through made-up characters.
Outdoor Play
Nature has a soothing effect on the mind and body, making it an excellent backdrop for play therapy. Whether it's a leisurely stroll in the park, or simply playing in the backyard, the natural world can be incredibly healing for people of all ages. Oftentimes, open spaces encourage children to explore and discover, while nature can help them feel more grounded and peaceful.
Music and Movement
Music, movement, and dancing engage multiple senses, making them powerful tools for emotional expression. Playing calming music throughout the day can create a soothing atmosphere that helps children feel safe. In contrast, incorporating energetic dance parties into playtime and encouraging them to dance, or just freely move around can help kids release tension and channel their emotions in a positive way.
Find More Family Resources at the Children's Museum of Sonoma County
By embracing these trauma-informed play strategies, you can create a space where healing and growth can flourish, one playful moment at a time. At the Children's Museum of Sonoma County, we strive to provide our community with the most accurate, up-to-date information and resources. This guide is meant to provide some simple strategies that may help your family during difficult times, but it is important to remember that every child and situation is unique.
We invite you to visit us and experience all the wonders of learning through play at Children's Museum of Sonoma County! We encourage visitors of all ages, abilities, and stages or learning to explore our interactive exhibits and take part in any of our daily STEAM focused programs!
Sign up for E-News!
Sign up for E-News Form