Making Frankentoys out of Old Toys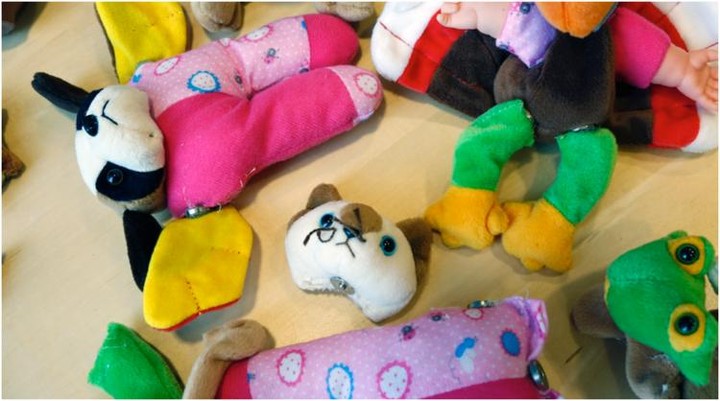 Ages 5+ (younger children may need adult supervision/help)
Ideas or Inquiries
Using old toys and a bunch of tools, children (and adults!) use their imagination, take apart old playthings, and create something completely brand new.
Vocabulary
Deconstruct(ion), construct(ion), tools, grasp, twist, sew, glue
Supplies
Safety goggles/kids' sunglasses
Any old toys you might have
Tools, such as:

Pliers
Scissors
Screwdrivers
Hammers

Drill or Electric Screwdriver – parental supervision possibly required
Hot glue gun
Needles and thread
Extra craft items, such as:

Fabric pieces
Ribbon
Googly eyes
Etc.
Directions
The concept is that the children (and adults!) will take apart the old toys and join the pieces together to create new, innovative, creative ones. There is no right or wrong way to do this, and it's essentially to let the children just go with their imaginations.
CMOSC's RULES OF FRANKENTOYS – these are our rules for when we run this program; feel free to use or adapt as necessary for your home (these are for SAFETY, that is all):
Share your materials – toys AND tools!
Wear safety gear AT ALL TIMES
Use tools properly

Pliers are only used for popping off limbs and other parts, and not for cutting. Scissors are used for cutting off loose limbs, but not to be used as pliers. Screwdrivers are meant for unscrewing parts and carefully popping up seams, not as knives. 

Think before doing (especially since we are using tools!!)
Ask for help! It's why we're here!