Ratto family closes final gap in Capital Campaign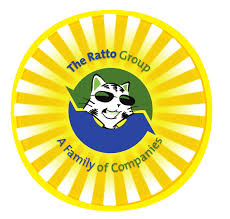 The Children's Museum of Sonoma County (CMOSC) has completed an $8.3 million capital campaign, thanks to a closing gift by the Ratto family of Santa Rosa.
Julie and Louis Ratto, along with Louis's parents Deana and Jim Ratto, are long-time contributors to the Children's Museum. "Providing the final funding to the capital campaign just felt right," said Louis Ratto. "It seemed a natural and important extension of our commitment to the project to date."
In 2007, the Children's Museum launched a Founding Families campaign targeted at raising both money and awareness to bring a children's museum to Sonoma County. Exclusive to 100 families, Deana and Jim Ratto welcomed the opportunity to become a founding family. Over the years, they continued their support of CMOSC both personally and professionally through their business, North Bay Corporation (now The Ratto Group).
Julie and Lou Ratto also became a founding family, and with a passionate interest in bringing the children's museum concept to life, Julie joined the CMOSC Board of Directors. Instrumental in developing the Museum-on-the-Go program and campus site location, Julie served over 6 years on the Board.
"The Ratto family has been with us for most of our 10-year journey to open the Children's Museum, " said Collette Michaud, founder and CEO. "They were there when we needed seed money for our Museum-on-the-Go. They were there to look at site plans, architectural drawings, donor strategies and fundraising techniques. And they were there when we needed the last bit of funding to cross the $8.3MM threshold."
Other donors had recently stepped forward in bringing the capital campaign to completion included Jessica & Mike Sutton, Brad Baker and the GK Hardt Trust. The final gift from the Ratto family closes the campaign and will be recognized through a naming right of the Founding Families Plaza, which will be constructed over the next year.
###
Children's Museum of Sonoma County is a non-profit organization located at 1835 West Steele Lane in Santa Rosa, California.
The museum invites children and their families from all walks of life to explore and learn about science, art and the natural world. The museum includes an indoor science and imagination gallery, a tot area, a private birthday party and event venue, an arts center, as well as outdoor exhibits that showcase the diversity of Sonoma County, including a scale Russian River, stand of redwood trees, farm area and interactive butterfly garden.
The mission of the Children's Museum of Sonoma County's is to inspire children's creativity and stimulate their curiosity to discover the world through playful exploration of the arts and sciences.
Open Wednesday-Monday, 9am-4pm. For more information, visit www.cmosc.org.
Press Release
September 22, 2015
Contact:
Collette Michaud, CEO
Children's Museum of Sonoma County
Tel: 707-546-4069
collette@cmosc.org