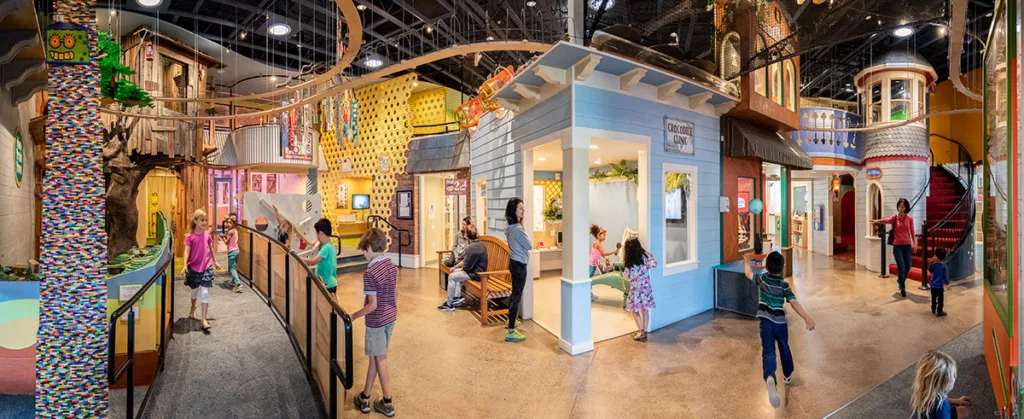 Sonoma Magazine Lists the Children's Museum as The Perfect Place to Spend a Day in Santa Rosa With Kids!
In a recent article published in Sonoma Magazine, members of The Press Democrat newsroom create a month-by-month guide to Sonoma County featuring their favorite seasonal experiences!
In 52 Perfect Saturdays in Sonoma County, PD writer Charles Swanson lists the Children's Museum at the perfect place to take kids, especially during the cold and rainy month of December:
Santa Rosa With Kids
"Keeping an active toddler (or young relatives visiting for the holidays) happy during the year's coldest, darkest month can be a challenge, but there's a two-block smorgasbord of kid-friendly destinations in Santa Rosa that goes a long way to filling the day with fun. At the Children's Museum of Sonoma County the tot zone has a treehouse with a slide and oodles of soft stacking blocks to pile up and knock down. For slightly older kids, the air maze and the ornithopter (a decommissioned helicopter repurposed as a play structure) are tops. From the museum, it's just a short walk to Snoopy's Home Ice for skating and hot chocolate at the Warm Puppy Cafe."
On behalf of all of us at the Children's Museum, we are honored to be featured alongside so many amazing Sonoma County establishments and places of interest! We are proud to be part of this vibrant community and thank Sonoma Magazine for their efforts in highlighting all the beauty this area has to offer.