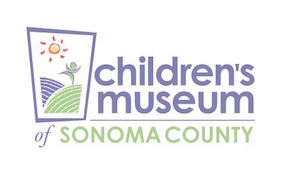 Dear Members and Friends,
When my two boys were little, at times the hours seemed to stretch on forever and I was anxious about how to fill them. That was without a pandemic! As a parent, I empathize with the stress and anxiety you must feel now. Parents and caregivers are now expected to be caretaker, entertainer, and educator 24/7. I imagine you need a well-earned break!
I believe more than ever that the Children's Museum is not just for children. It's a respite for parents: a chance to relax knowing your children can safely play and explore. It's a place where kids are invited to get messy while you enjoy knowing that someone else will cleanup! And it offers a perfect environment for social emotional learning where children of all ages and backgrounds come together to play side by side. The museum brings joy and well-being – for your children and for you.
I cherished visits to the Bay Area Discovery Museum when my boys, Russell and Ian, were young. I knew that they would be engaged, and that I could relax. These wonderful experiences made me determined to create a children's museum in Sonoma County.Parenting can be challenging at the best of times; I am keenly aware of how you miss the Children's Museum while we are closed. During this crisis, we are offering new ways to help you, using the activities and ideas we routinely offer at the Museum. The talented CMOSC Programs Team has created resources that provide STEAM and other discovery-based activities to help you create and play with your children at home. Hopefully these will help lighten your load as well as providing some welcome levity. Check out our many fun activities on the PLAYology page of our website.
I also know that parents need a break. I did! In an effort to provide that for you, I suggest that you try our "Step-Aside-Play" activities. These encourage caretakers to set-up an activity and then step aside; letting children explore, create and discover without parent involvement promotes self-confidence, patience, language, and strong critical thinking skills. And are designed to give you a little quiet time.
Here are several of my favorite "Step-Aside-Play" activities. These and others will be listed on our website and we invite you to share your own ideas with us.
Fort Building: This is an age-old favorite amongst children of all ages. Set aside an area in your home (choose something other than your child's room so it feels special and a bit verboten). Put away any breakable objects and provide your child with plenty of blankets, pillows, scraps of fabric, and towels along with a healthy bit of tape. Be prepared for things to get messy and perhaps a bit disheveled looking. Your reward will hopefully be hours and hours of your children using their imaginations while they happily create worlds… without you! Throw a sleeping bag and flashlight into the fort and let your child spend the night in their new world after reading them a bedtime story.
Author a Book: Take some regular 8.5 x 11 sheets of paper and fold them in half. Staple them together at the fold and voila! you have a book. Provide your child with pencils and/or crayons and encourage them to write and/or illustrate their very own book. As a child, I loved writing and illustrating handmade books; I once wrote a book about a tiny horse that got separated from her mother and went on a long adventure before finding her way back home. Upon returning, she had miraculously grown as big as her mother! Encourage your child's imagination and don't worry about spelling or punctuation. In fact, don't worry if there are even words at all. At the end of the day, let your child read his or her story to you at bedtime.Find the "X": Who says "Elf on the Shelf" can only happen during the holidays? Choose a stuffy or object, then hide it somewhere in the house at the beginning of each day. Write or draw some simple clues for your children to follow in search of the stuffy. Maybe even draw a map. While this may take a bit of work the night before, it will be worth it from the standpoint of buying you an hour or more the next day as your children search for clues. Once they find the object, have them hide it and make up their own clues for you to find it at the end of the day.
These activities are designed to require little to no intervention from parents once children are "working" on them. If they claim boredom or frustration, remember the following quote: "Boredom always precedes a period of great creativity." You might be surprised by how much they are learning while having fun.
So, step aside, and let the play happen. Hopefully you will have some time to enjoy a much-deserved break!
Collette Michaud
CEO and Founder