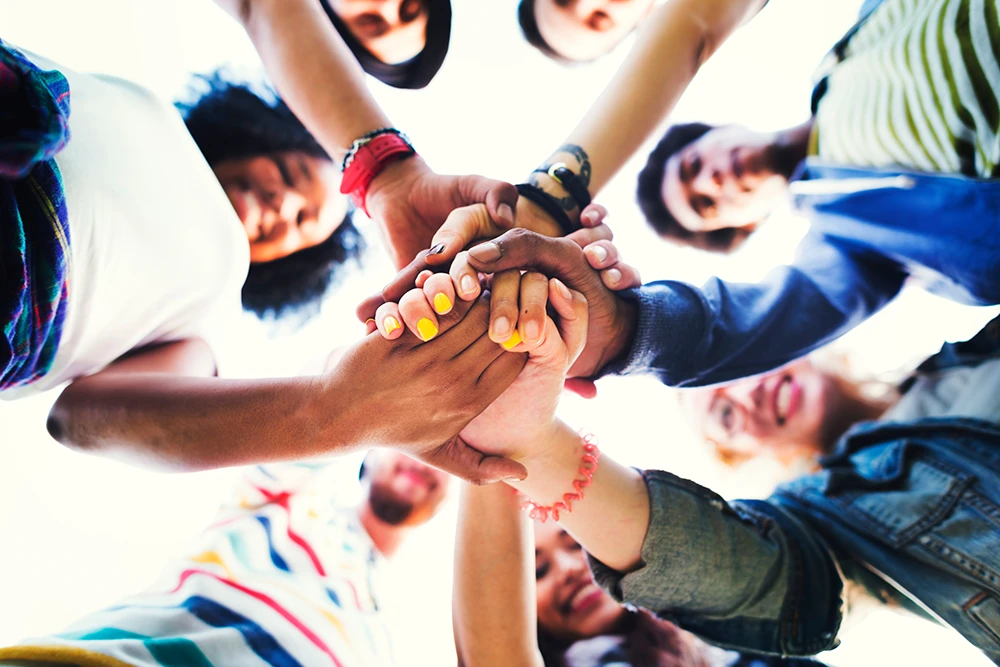 At the Children's Museum of Sonoma County, we believe all our community partnerships are an invaluable resource that enables our organizations to grow and effectively serve Sonoma County. By forging strong connections with other local non-profit organizations, we not only expand our capabilities but also create valuable liaisons that benefit the families we all serve. Through these collaborative efforts, we aim to create a network of care, support, and opportunities for Sonoma County families, and ensure every child has the opportunity to thrive.
"The connections that the Museum forges with our partner organizations are crucial to creating positive change in our community. Collaborating with organizations like Corazon, La Luz and Caritas Village helps build trusting relationships with underserved communities and extends our reach past the physical doors of our Museum. Together we can deliver joy, playful learning experiences, and a sense of empowerment for children throughout our community."

– Jose Villagomez, Children's Museum Outreach Coordinator
Together, we are building a stronger, more vibrant community where every child's potential can be realized!
La Luz Center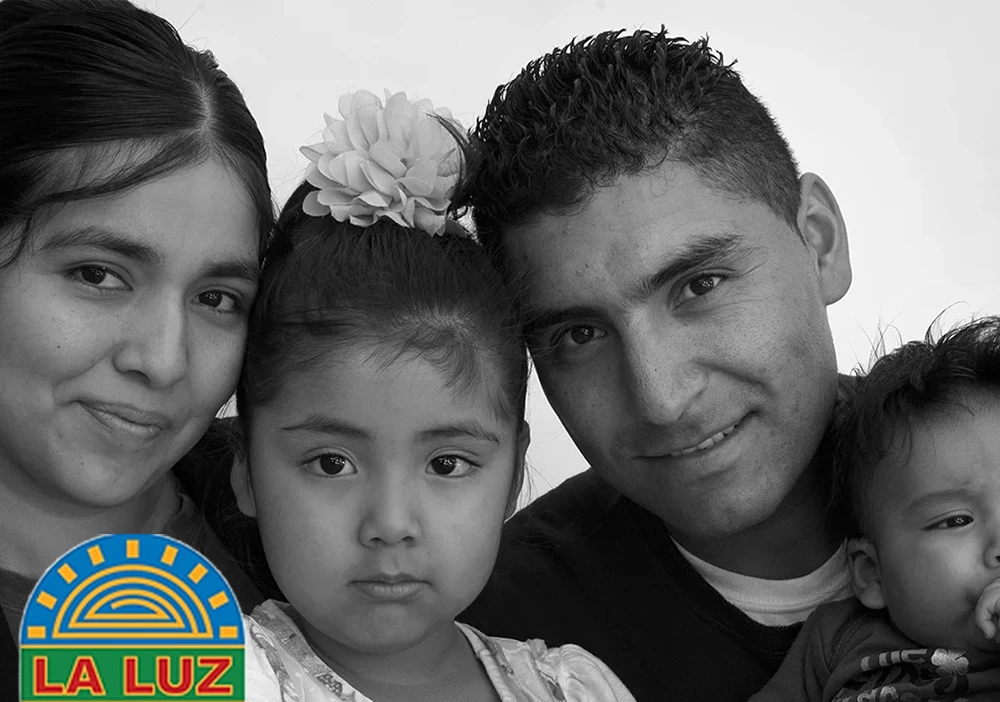 The La Luz Center is a 501(c)(3) nonprofit organization serving the Sonoma, CA area. La Luz is a renowned organization dedicated to supporting families at every stage of life, from early childhood through adulthood. With their family services program, La Luz addresses the diverse needs of the community, focusing on economic advancement, community engagement, and educational support.
The Children's Museum collaborates with La Luz by distributing free Museum Access passes to the families they serve. We have also conducted in-person presentations at La Luz AVANCE Program Playgroups, designed for Sonoma Valley parents and children under the age of three. The program focuses on providing tools to enrich the home environment and creating engaging early childhood learning experiences to improve kindergarten readiness.
Together, the Children's Museum of Sonoma County and the La Luz Center aim to provide a supportive environment for families in our community, ensuring a strong foundation for success in school and beyond.
Corazón Healdsburg

Corazón Healdsburg is a 501(c)(3) non-profit organization serving Healdsburg, CA and the surrounding area. Corazón's mission is to amplify local Latin-American voices by hosting community events, trainings, and discussions that foster understanding and appreciation for diversity, equity, and inclusion. Their efforts revolve around operating a bilingual family resource center, offering family-centered case management, and promoting education for all ages.
Since 2021, the Children's Museum of Sonoma County has participated in the annual Preschool Fair hosted by Corazón Healdsburg. This event brings together local preschools to showcase the wide range of early childhood education options and resources available in the community. Through our partnership, the Children's Museum and Corazón Healdsburg proudly work together to advocate for the well-being of families throughout Sonoma County.
Caritas Village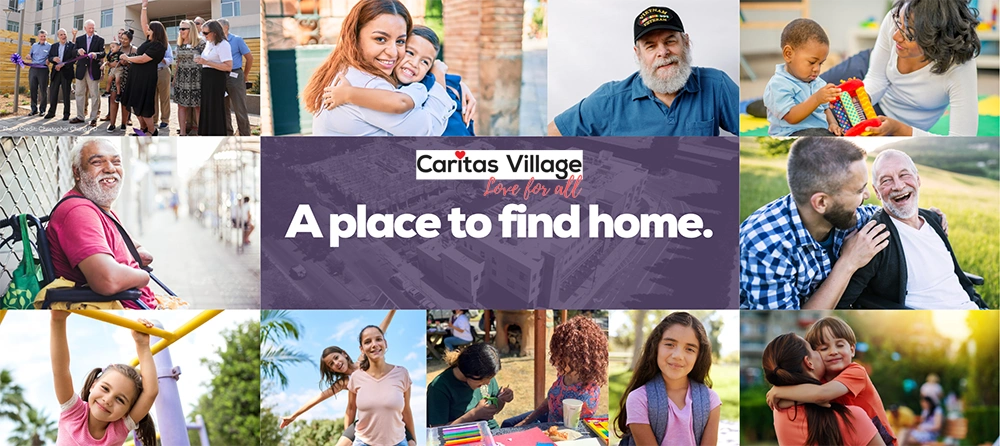 Caritas Village is a partnership between two Santa Rosa nonprofit organizations; Catholic Charities and Burbank Housing. Caritas Village is comprised of two facilities, Caritas Center and Caritas Homes. The center offers a family shelter, child care center, drop-in center, and a health clinic in partnership with Santa Rosa Community Health. Caritas Homes offers permanent affordable housing for individuals, families, seniors, veterans, and those facing financial challenges.
As one of our Corporate Members, Catholic Charities Caritas Village also plays an essential role in supporting the Children's Museum of Sonoma County. The Children's Museum on the Go Bus is proud to provide educational resources to the families residing at Caritas Village and bring fun and enriching learning activities to their children.
Our partnership with Caritas Village reflects our shared commitment to enriching the lives of families in Sonoma County.
Community Action Partnership Sonoma County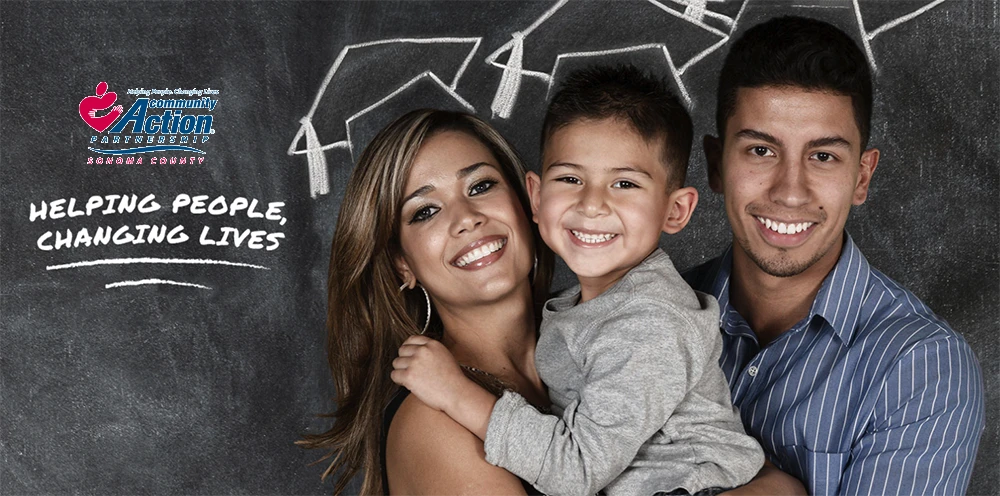 Community Action Partnership of Sonoma County is a 501(c)(3) non-profit organization dedicated to empowering low-income residents to achieve economic stability. This renowned organization uses a family-led approach for all of their services and programs, providing adults and children with tools and resources to achieve their goals together.
The Children's Museum of Sonoma County proudly supports the efforts of Community Action Partnership through our involvement in their Pasitos Playgroup. The Pasitos Playgroup program focuses on providing parents of 3 to 4-year-old children with essential resources to prepare their little ones for a successful transition into kindergarten.
Together, Community Action Partnership and the Children's Museum aim to provide a supportive environment where Sonoma County families have the opportunity to learn, grow, and build a bright future.
Chinese Association of Redwood Empire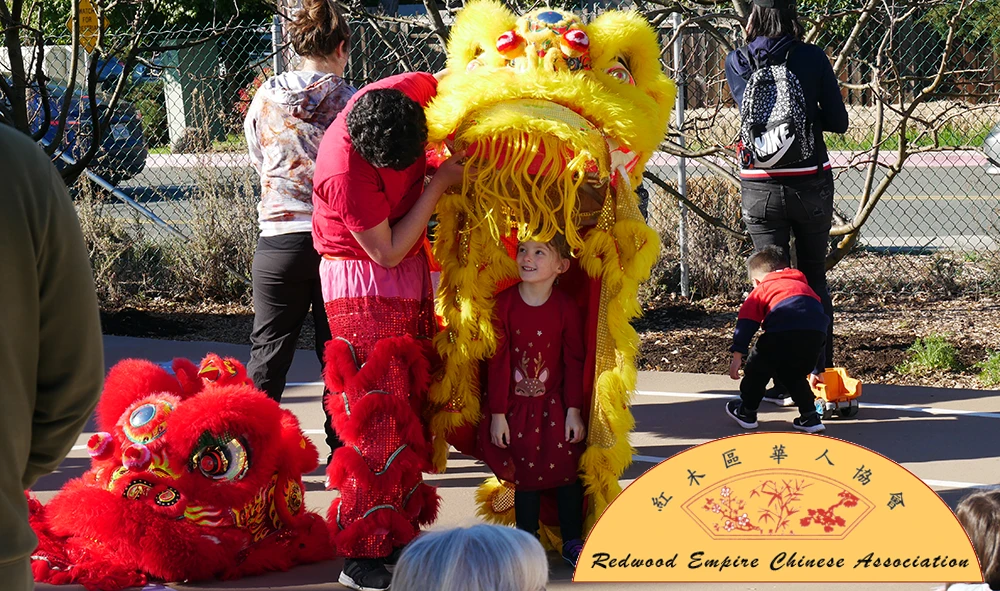 The Redwood Empire Chinese Association (RECA) is a 501(c)(3) non-profit organization dedicated to honoring and sharing Chinese culture, language, and heritage with the northern California community. At the RECA center in Santa Rosa, individuals of all backgrounds are welcome to immerse themselves in the vibrant world of Chinese culture. RECA offers various educational and charitable services, inviting families to explore the richness of traditional Chinese dancing and drumming through their ongoing programs, including the Cultural Dance and Music Programs.
The Children's Museum of Sonoma County has partnered with the Redwood Empire Chinese Association to co-host our Lunar New Year Celebration. This family-friendly event is a celebration of the beauty of Chinese traditions, featuring mesmerizing dances, thrilling performances, and engaging crafts. Our partnership with RECA plays a pivotal role in our mission to empower Sonoma County families by celebrating the diversity of our community and fostering a lifelong love of learning in children.
Children's Museum Community Engagement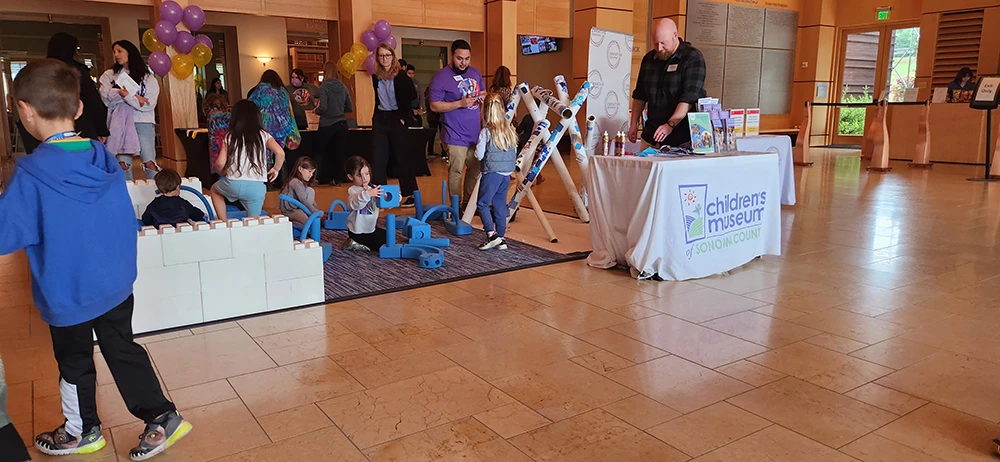 As a non-profit organization, the Children's Museum is so grateful for all our amazing supporters for playing a key role in continuing to grow our early childhood education services and our community engagement programs. These initiatives allow us to reach greater heights in advancing our mission of sparking a lifelong love of learning for children in Sonoma County.
Access Memberships: Making Play Based Learning Affordable and Inclusive
At the Children's Museum of Sonoma County, our mission is to foster an environment of accessibility and inclusivity. Which is why we proudly offer discounted admission for low-income families as well as discounts on annual membership via our Access Membership program. This program is designed to ensure that all Sonoma County families have the opportunity to benefit from the museum's educational resources.
The Museum on the Go Bus: Bringing Educational Experiences to Our Community
Our Museum on the Go (MOG) program takes the Children's Museum experience beyond our walls, bringing educational opportunities directly to our community. Through interactive activities, workshops, and demonstrations, the MOG Bus allows children to engage in fun hands-on learning experiences, even if they are unable to visit the museum itself.
You can find the Children's Museum on the Go Bus at many free family-friendly events in Sonoma County throughout the year including:
Join the Children's Museum Community: Volunteer Today!
Join the Children's Museum of Sonoma County in our mission to foster a love for learning in children of all ages by volunteering with our Museum on the Go program! We welcome responsible, reliable, and energetic individuals to become volunteers. By volunteering, you can make a positive impact in your community, contribute to children's educational experiences, and be part of a transformative educational experience.
To learn more about volunteering for our MOG Program, please contact Ian Taylor at ian@cmosc.org! Or follow the link below to learn more about all our current volunteer opportunities at the Children's Museum of Sonoma County.