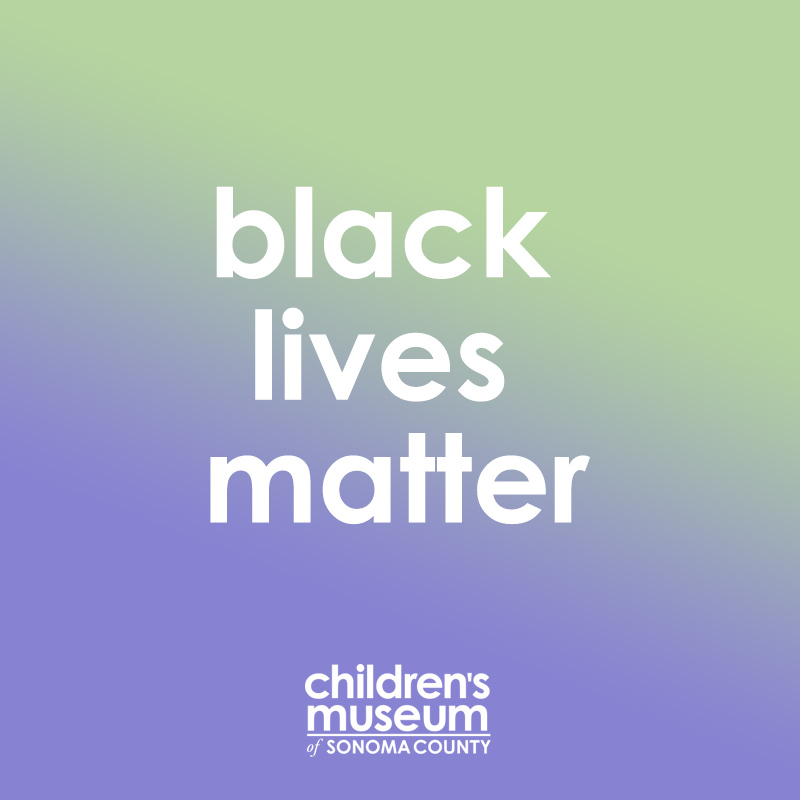 As an institution primarily serving children and caregivers, we foster participation, invite ownership, and promote transparency. Because we believe that all children have the fundamental right to inquiry and play in a safe and loving environment, we strive to provide access to the Children's Museum for learners of all abilities, children from every background, and families from across the region.
We stand together with our Black colleagues, team members, teachers, collaborators, artists, visitors, and the entire Black community. We mourn for George Floyd's and Breonna Taylor's and Ahmaud Arbery's families, and for all families who have needlessly lost loved ones due to racism. We stand with everyone peacefully advocating for change.
We believe in operating equitably and using our platforms to promote understanding, peace, compassion, and justice. We all deserve to live in an inclusive world where racial injustice no longer exists.
Sincerely,
The Children's Museum of Sonoma County Team & Board
Resources for Your Family: