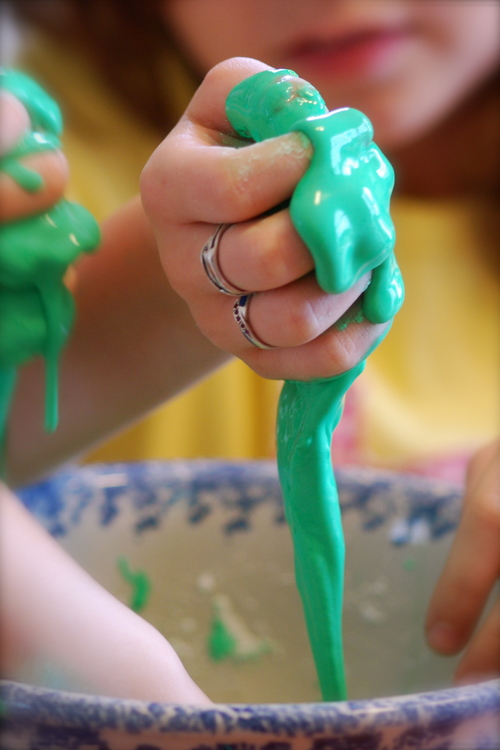 Ingredients
1 cup water
1.5-2 cups corn starch
A few drops of food coloring of your choice
Directions
Start with the water in a bowl and start adding the corn starch to it. You can use a spoon at first, but pretty quickly you'll be moving on to using your hand to stir it up.
When you're getting close to adding 1.5 cups of the corn starch, start adding it in more slowly and mixing it in with your hand. The goal is to get a consistency where the Oobleck reaches a state that is the liquid and yet solid.
Sometimes you will need more cornstarch. If so, keep adding more than the initial 1.5 cups. If you add too much, just add some water back into it. You will have to play with it to see what feels appropriately weird.