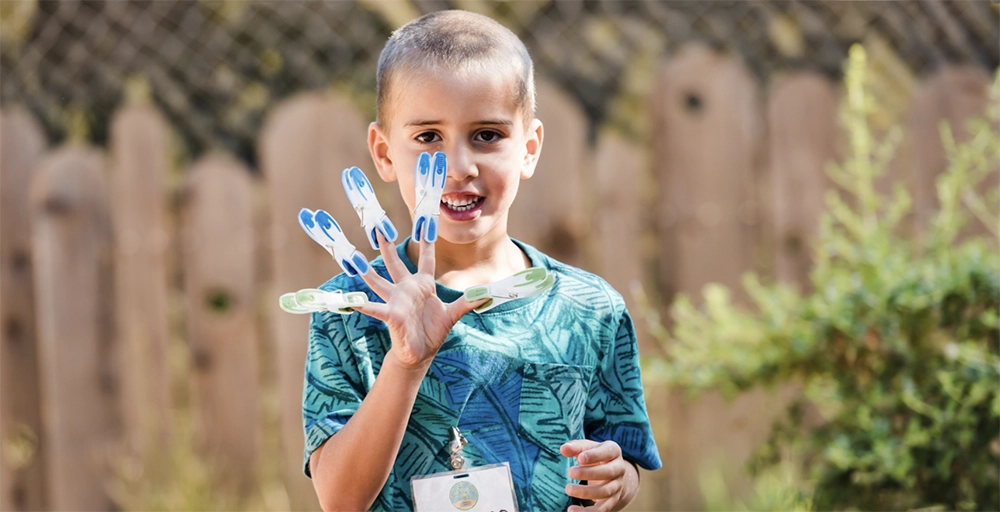 At the Children's Museum, we offer free sensory friendly events designed to provide greater accessibility to our guests and ensure every child has the opportunity to experience the wonders of learning through play! In this blog post, we'll explore what sensory friendly means and the steps we take to provide a safe and welcoming space for children during our Sensory Friendly Afternoon events.
What Does Sensory Friendly Mean?
Sensory friendly refers to anything designed to support people who have unique sensory needs. In a sensory friendly setting, the aim is to reduce sensory influences that can be overwhelming for some people, such as loud noises, bright lights, or crowded spaces.
Sensory Friendly Afternoons at the Children's Museum of Sonoma County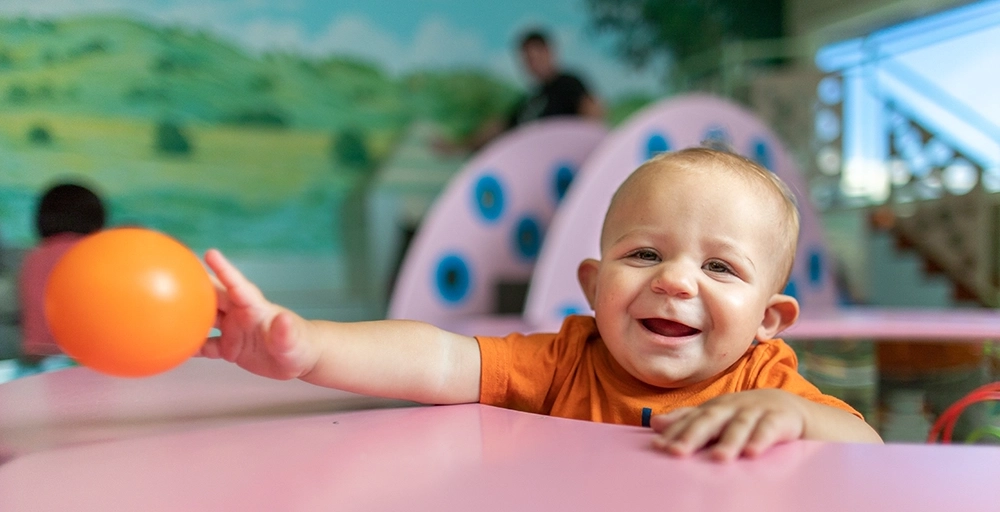 Sensory Friendly Afternoons are exclusively for families and caregivers of children with special needs, autism, or sensory processing differences. These free events provide an opportunity for families to connect and support each other, and to give children all the time and space they need to acclimate, play, and explore the Children's Museum without extra stimulation.
"The Children's Museum is a place we want every child to be able to access, explore and benefit from. For many children, however, the typical day here is too stimulating to be enjoyable. The importance of Sensory Friendly Afternoons is immeasurable as these times are when children that are neurodivergent and who have special needs get to shine in this space and enjoy the experience with their family. An experience here that is curated with their special needs in mind means they are important, they are seen, that all children are valued here, and that this place is truly a place where every child belongs."
– Priscilla Lowell | Program's Manager at the Children's Museum of Sonoma County
For our Sensory Friendly Afternoon events, we take proactive steps to create a calm, accessible, and welcoming environment for visitors of all ages, abilities, and stages of learning: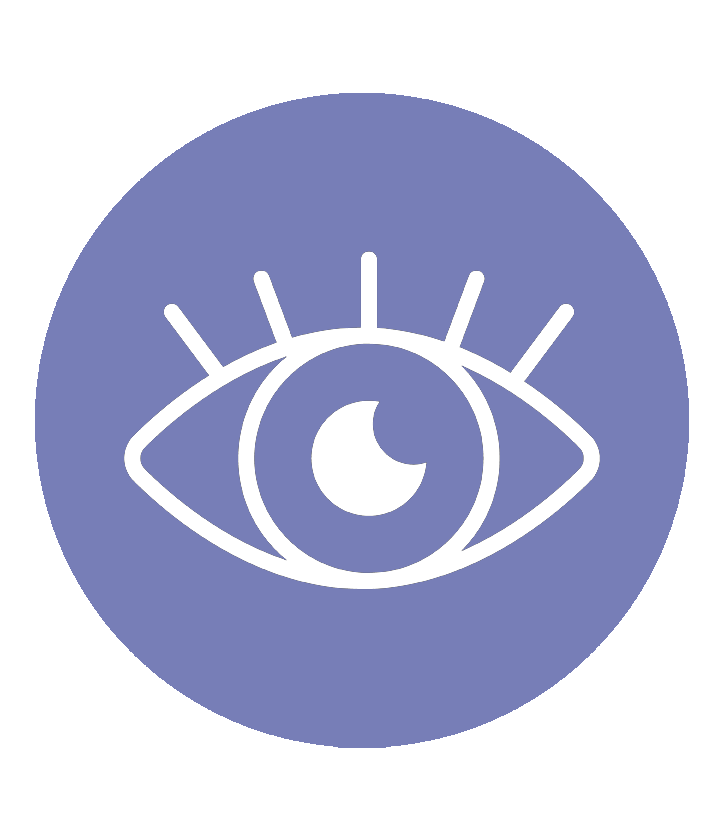 Sight
We carefully adjust the lighting throughout the Museum, keeping it gentle and soothing, and we offer sunglasses to wear during your visit. We also provide maps and additional signage with clear visual cues to help visitors find their way around. All Children's Museum staff members wear neon green aprons so children and their grown-ups can easily identify them.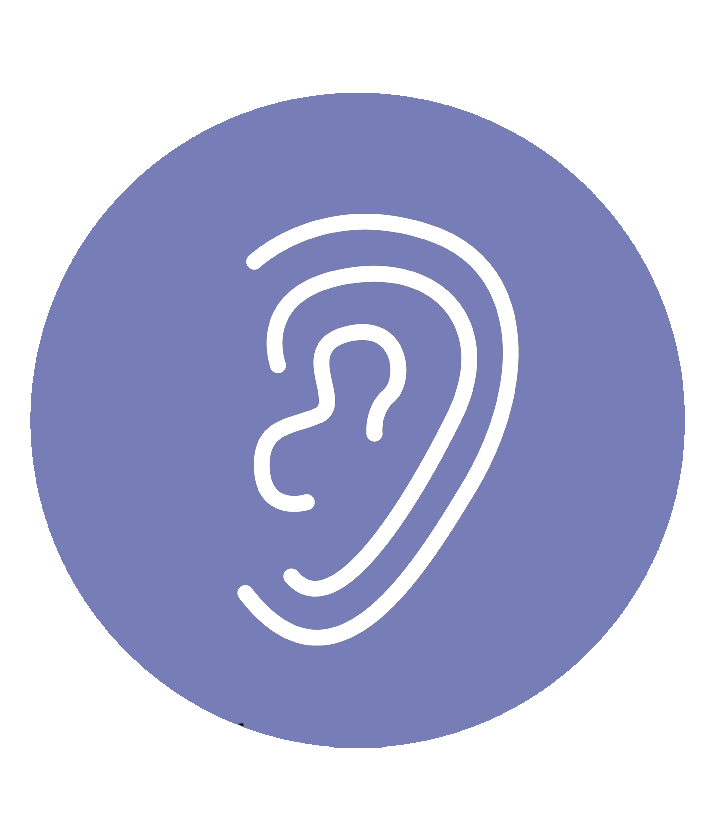 Sound
Exhibits with sounds are muffled or turned off to ensure a quieter environment for those who may be sensitive to noise. We have headphones that guests can wear during their visit to minimize sounds even more, and provide a designated Quiet Zone where children can take a break in a cool, quiet and low light space.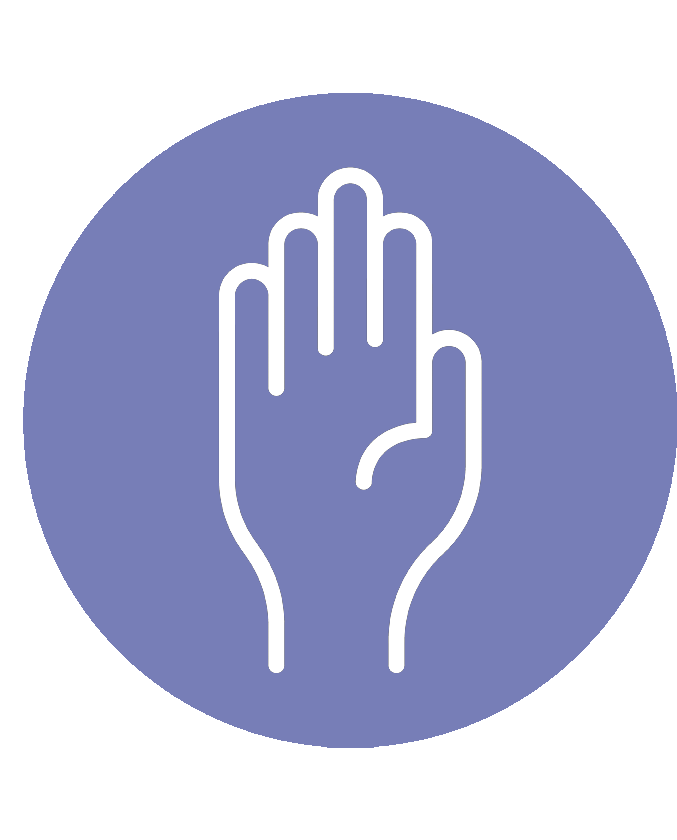 Touch
Attendance is limited to ensure no crowding and to provide ample space for children to easily maneuver around. We also offer fidget toys and weighted items for visitors to use while at the Museum.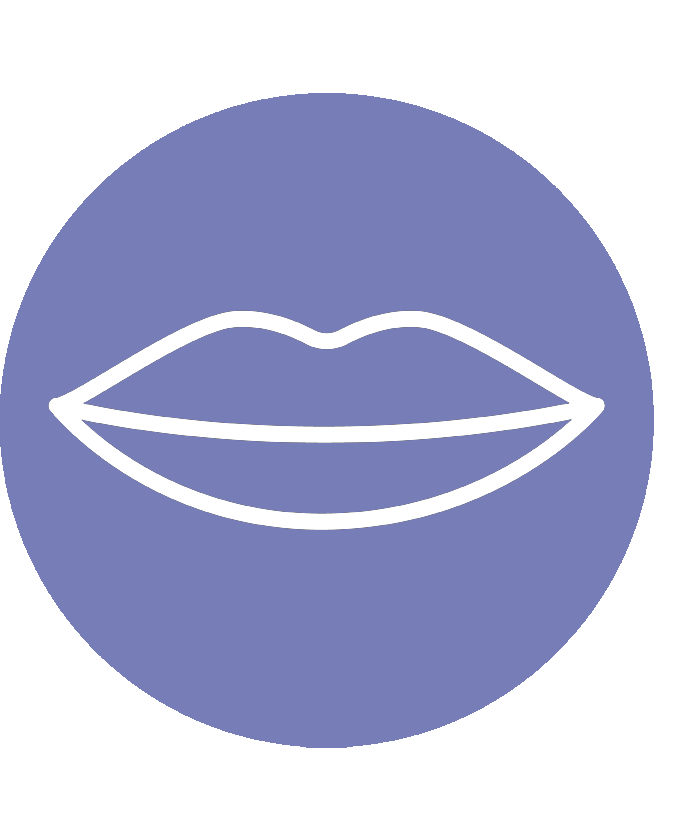 Taste
We invite visitors to bring outside food and drinks to enjoy while they are at the Children's Museum but ask that guests only eat and drink at the tables in our designated picnic area outside.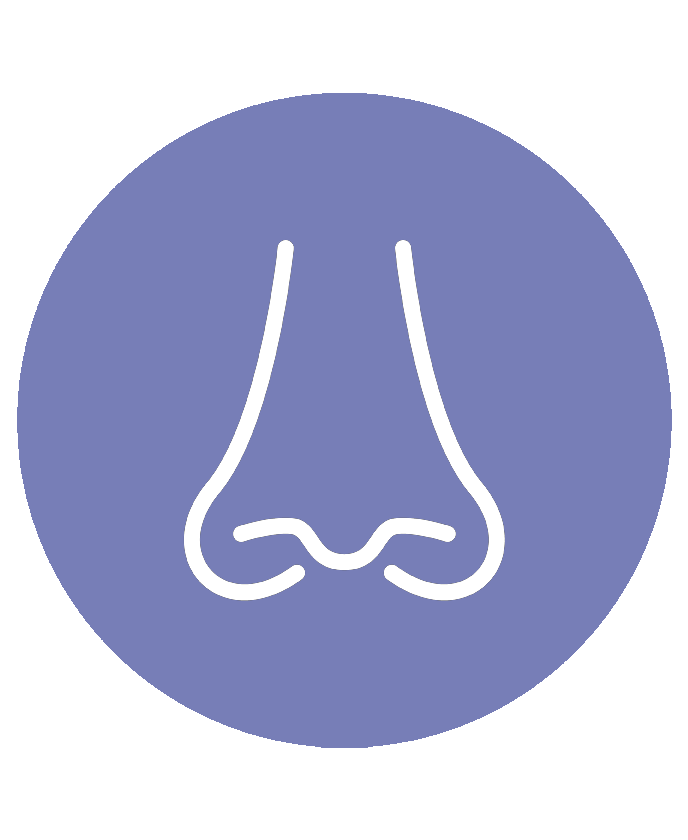 Smell
We make a strong effort to ensure that no areas of the Children's Museum are heavily scented with air fresheners or other scents. We also try to keep mixed odors at a minimum, by requesting visitors avoid wearing strong smelling lotions and perfumes.
Meet Our Sensory Friendly Afternoon Partners
Our Sensory Friendly Afternoon partnerships are at the heart of our mission to foster an environment of accessibility and inclusivity at the Children's Museum of Sonoma County.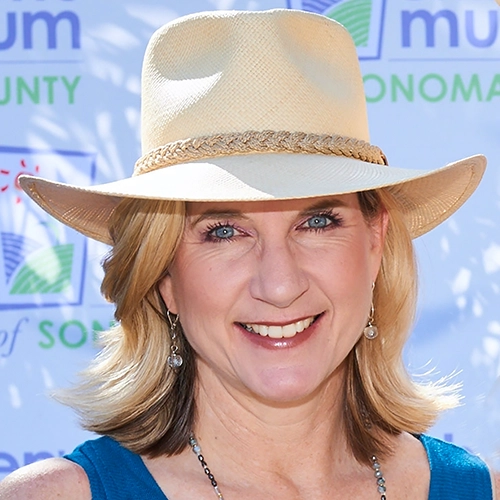 "Ensuring playful learning experiences are accessible to all children, especially those with special needs, is a guiding principle for the Children's Museum. We are so grateful for our partners in this important work. Together, we bring joy into the lives of so many children and their loved ones."
– Collette Michaud | CEO and Founder of the Children's Museum of Sonoma County
SELPA Sonoma County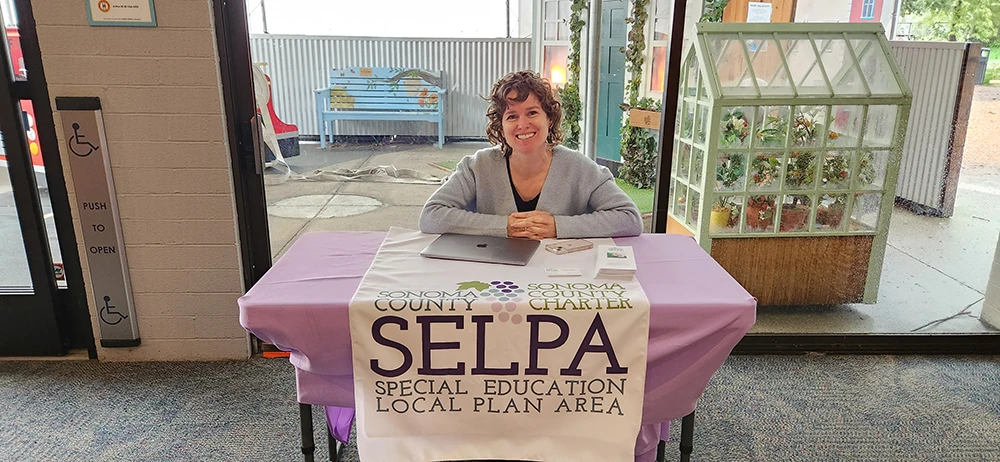 SELPA Sonoma County (Special Education Local Plan Area) is a local organization committed to providing access to family-centered services that address the special needs of children. SELPA serves over 40 local education agencies within Sonoma County, providing autism support to students, parents, and school staff. Through their Early Start Infant Toddler Program, SELPA also offers free assessment and intervention services for children under 2 years old with vision, hearing, or orthopedic impairments.
We are honored to partner with SELPA and grateful for their support in our Sensory Friendly Afternoon events.
Common Ground Society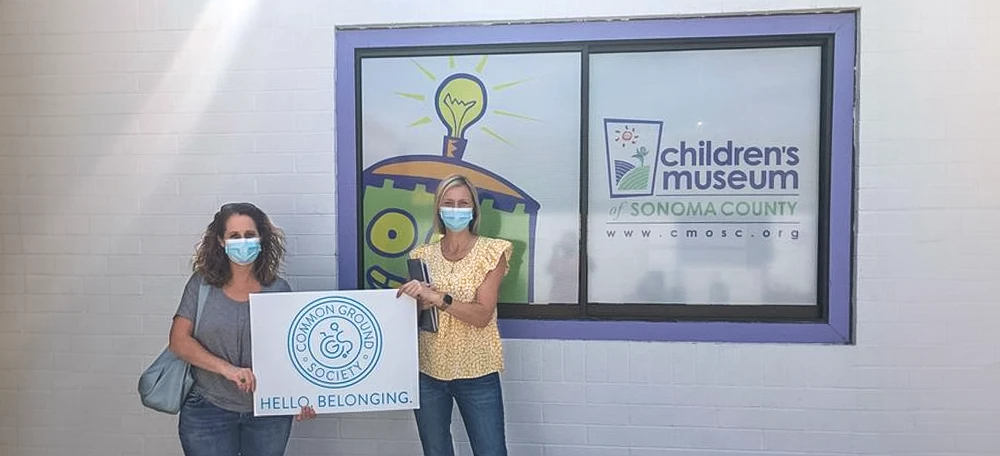 The Common Ground Society (CGS) is a local nonprofit organization started by "just two moms" sharing personal stories and spreading the word of acceptance and inclusion of all individuals with disabilities. Common Ground has since built a thriving community of Sonoma County families by hosting group meetups, providing support, resources, and so much more. CGS also offers educational presentations, where children, teachers, and other community members can ask questions and learn how to create an inclusive place for all people.
With the support of CGS, our Sensory Friendly Afternoons provide a supportive environment where families of all abilities can come together and feel a sense of community.
"We are so grateful to have the CMOSC's Sensory Friendly Days here in Sonoma County. Our Common Ground Society families have been able to enjoy the museum on days that are less crowded, quieter and more appropriate for our families. The thought and consideration that has gone into these days is remarkable."
– Larkin O'Leary | Chief Operating Officer of Common Ground Society™
Paws as Loving Support (PALS)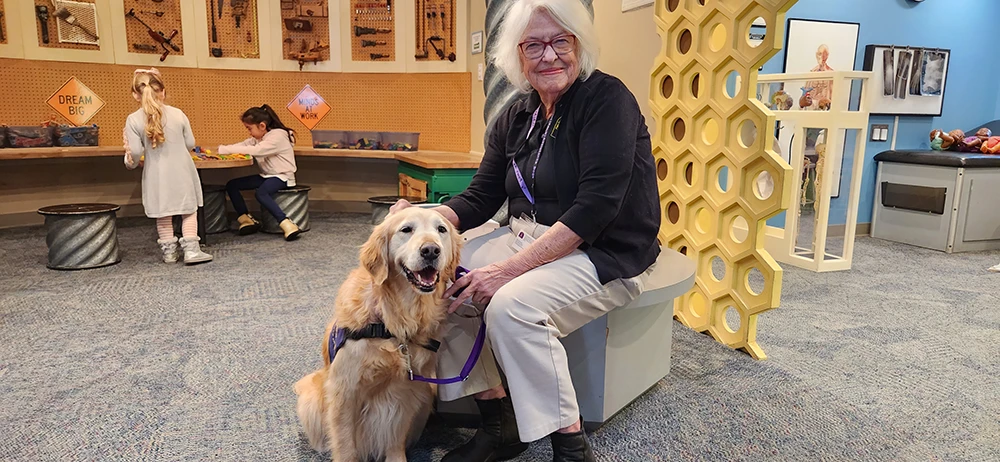 Paws as Loving Support (PALS) Assistance Dogs is a remarkable nonprofit organization dedicated to strengthening the bond between humans and animals. PALS expertly trained service dogs offer invaluable assistance to children with disabilities. The Special PALS for Special Needs therapy dogs are certified to volunteer and serve the needs of the community.
As partners with the Children's Museum of Sonoma County, PALS brings their therapy dogs to the Sensory Friendly Afternoon events, providing additional support and comfort to all our attendees. The presence of PALS at these events creates a nurturing and inclusive environment where everyone can fully engage and enjoy the experience.
Register for Upcoming Sensory Friendly Afternoons at the Children's Museum!
Avoid the crowds, noise, and bright lights of a typical museum day, and join us for an experience tailored to your child's sensory needs. Register now for our next Sensory Friendly Afternoon at the Children's Museum of Sonoma County and embark on a journey of discovery, connection, and joy!
By registering for our upcoming Sensory Friendly Afternoon event, you'll not only secure your spot but also enable us to better serve you and your family. You will receive an email confirmation after completing the registration process, which will provide you with all the necessary information for a memorable visit.
We can't wait to welcome you and your family to an unforgettable sensory-friendly experience!