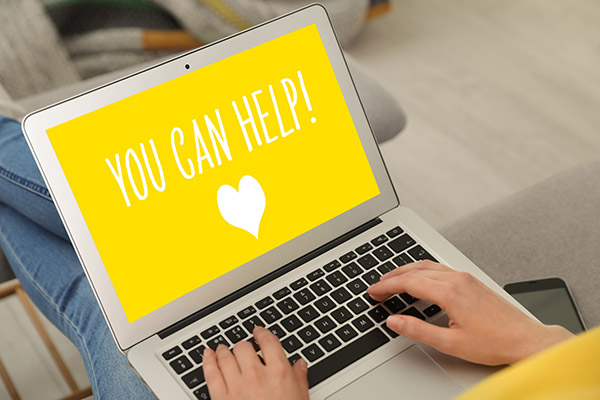 Support Comes in Many Sizes
As a nonprofit, the Sonoma County Children's Museum relies on the support of visitors, individuals, volunteers, and other charitable donors. When faced with hardship and challenging decisions during these unpredictable times, no act of charitable giving or donation is too small.
Through your donations and support, the Children's Museum is continuing to impact children's lives in our community. Our supporters help us maintain and grow our early childhood education services and resources for Sonoma County families, as well as restore museum exhibits that will be enjoyed by all when we reopen. Together, we are helping children learn through hands-on exploration and play.
The Great Train Days Event Raised $2,500 to Restore Our Trains!
If you donated or engaged with last month's Great Train Days online fundraiser, thank you! Through your donations — big and small — we were able to raise $2,500 to restore the train exhibits that Children's Museum visitors love so much. Whether $5.00 or $500.00, each donation added up to help us reach our goal.
One CMOSC Supporter Shares Their Donation Story to Honor Their Father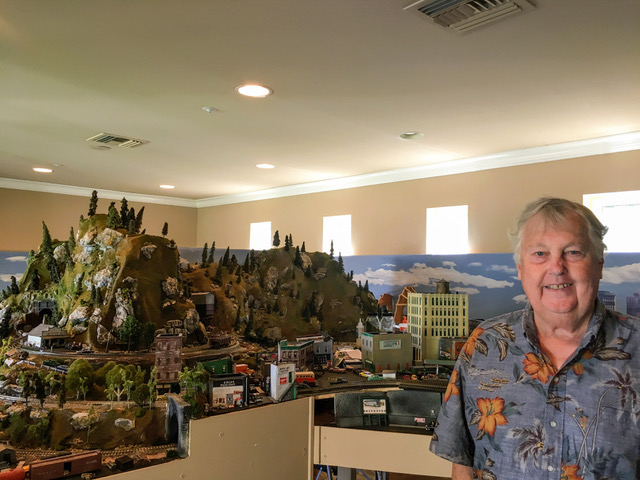 "When I heard about the Train Days campaign to restore and repair the trains at the Children's Museum of Sonoma County I knew we had to contribute to making sure the trains keep running. My dad Bill Atkins passed away on January 25th, 2020 and due to COVID-19, we were unable to gather for his celebration of life in March. His love of trains started early in childhood and continued until his passing. He was a model railroad enthusiast. He crafted scenes that overtook a closet, a laundry room, half a garage, and finally, a 900-square foot casita. Over the years he incorporated a personalized building into his scenes for each of his seven grandchildren. This was the perfect opportunity to honor his memory and we hope it spreads his love of trains."
See our Individual and Legacy Giving pages if you are interested in donating to the museum yourself or in the memory of someone you love.
Support the Future of the Children's Museum at the Time to Wonder Annual Fundraiser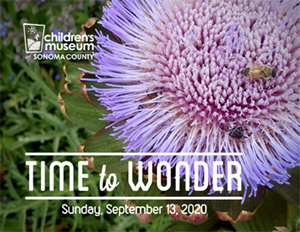 As an independent, 501(c)(3) non-profit institution with ticket sales and memberships covering only 20% of the Museum's operating costs, we rely on generous donors like you to ensure our continued sustainability.
Through your support and charitable donation, we can work together to ensure that the museum can reopen our doors, welcome you back, and resume our programming as soon as it is safe enough to do so.
If you are inclined and in a position to help the Children's Museum during these trying times, please consider making a donation or learn how you can contribute to the museum's Time to Wonder Event today.
CMOSC Time to Wonder Event Donation Goals:
Raise $250,000 for capital improvements at the Children's Museum.
Support vital child development and mental health resources uniquely found at the Children's Museum.
Promote local businesses that support children and families.
This groundbreaking event will be simultaneously streamed live on our Facebook page on Sunday, September 13, 2020, followed by a ten-day online auction. We are excited that our inaugural virtual event will be accessible to everyone for the very first time.
Other Ways to Support the Children's Museum of Sonoma County
All of us at the Children's Museum of Sonoma County thank you and can't wait to safely explore, play, and create with you at the museum again soon!
Would you like to donate something to the Children's Museum that you know we'll use? Great, we would love that! Not sure what items we need the most? Here is our list of items that we use regularly and always need as back up.
AmazonSmile customers can now support the Children's Museum of Sonoma County in the Amazon shopping app on most mobile phones.⁠
Give the gift of play at the Children's Museum of Sonoma County!