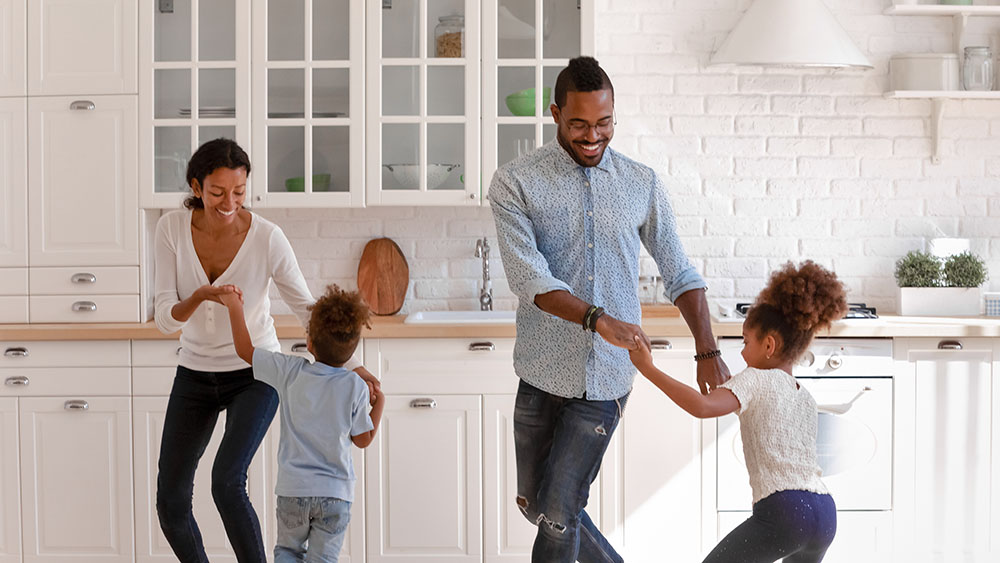 Music is an incredibly effective tool to help soothe, entertain, and educate children of all ages. When children listen to music it stimulates both the logical and creative sides of their brain at the same time. This means music can help young children build important brain connections while simply having fun listening to tunes! Incorporating toddler-friendly music into daily routines and playtime during early childhood can help kids develop better: 
Memory Retention
Pattern Recognition
Listening Skills
Social Skills
Language Skills
Balance and Mobility
Sensory Processing
Creative Thinking
Attention and Focus
Problem Solving
And more!
So if most children are instinctively drawn to music, and musical influence can have such positive effects on early development – why is so much kid's music so annoying?
Your little one probably loves that repetitive tune about a baby shark, but by minute two, you're probably reaching for the earplugs. Thankfully – for all our sake – some musicians out there got it right and wrote children's music that adults love too!
The Ultimate Toddler Music Playlist That Won't Drive Adults Crazy
If you are looking to create a fun toddler-friendly music playlist that will get the whole family dancing and singing along, this list is for you!
1. Putumayo Kids Collections: World Music for Kids of All Ages
The Putumayo World Music Kids albums are fun and inspiring collection of songs from around the globe. Since the release of their first children's collection in 1999, Putumayo has become known as the leading source of international music for kids of all ages!
With over 20 different albums filled with various artists from places all around Latin America, Africa, France, and many more, each playlist allows children and families to discover new cultures through their music! We suggest starting with their first album, "World Playground" which features incredible, upbeat, world music that the whole family will be tapping their toes too!
2. David Grisman & Jerry Garcia: American Folk Songs for Kids Ages 2+
If you are a self-proclaimed "deadhead", or a fan of American folk or bluegrass in general, the album "Not for Kids Only" is for you! This is a fun and upbeat collection of children's songs by the legendary Jerry Garcia of the Grateful Dead and king of bluegrass himself, David Grisman.
With Jerry strumming on guitar, and David plucking his mandolin they deliver a toe-tapping good time with beautiful harmonies and catchy lyrics that kids – and adults! – of all ages will love.
3. Secret Agent 23 Skidoo: Hip Hop Music for Kids Ages 3+
Secret Agent 23 Skidoo is an amazing "Kid Hop" musician with a truly unique sound. He combines hip-hop, funk, reggae, electric synth, and Motown beats with uplifting, fun, and quirky lyrical raps. His albums are sure to get the whole family dancing and singing along without skipping any songs.
Secret Agent 23 Skidoo has multiple albums that can easily make it into your daily play-time playlist! "The Perfect Quirk" is a great record with a little bit of everything you will love about his quirky tunes.
4. Raffi: Sing-Along-Songs for Kids of All Ages
Raffi makes amazing sing-along-songs that get everyone up and on their feet with his upbeat rhythms and singing along to catchy lyrics. His positive vocals and arrangements will get any little one groovin', and most adults too!
Raffi was writing songs about baby sea animals before going viral was even a thing! And if you ask us, "Baby Beluga" is a classic song that adults will sing to children, until the end of time. Raffi has a large collection of material ranging from Beatles cover songs to goofy tunes about fruits and vegetables. Every jingle is sure to beam positivity and get everyone in a chipper mood!
Join us for Musical Moments with Nancy Nelle at the Children's Museum of Sonoma County!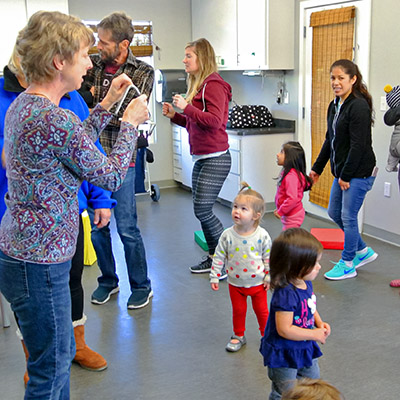 All of us at the Children's Museum of Sonoma County are excited to welcome back Musical Moments with Nancy Nelle as part of our special Fall Programming! Musical Moments is presented by early childhood development specialist, and music teacher Nancy Nelle. This hands-on program is designed to provide developmentally appropriate play-centered activities that focus on movement with toddler-friendly music. 
Musical Moments will be hosted weekly in our outdoor Wild Zone area, from September 2021 through the end of October 2021. All museum visitors are invited to join in but space is limited, so sign-ups will be available at the front desk the morning of the event!