One step closer to a Children's Museum that will teach and amaze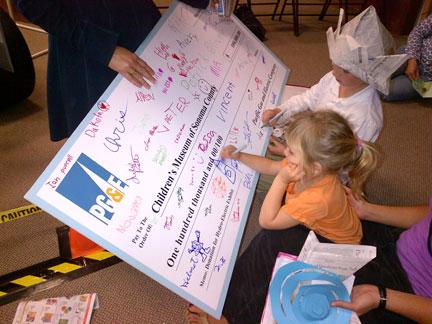 Tuesday, March 13, 2012 | BY CHRIS SMITH | The Press Democrat
A former church building next door to Charles Schulz's museum will be reborn one day into a hands-on children's museum that will engage and delight youngsters as they learn how their world works.
That day has moved a bit closer with a $100,000 donation from Pacific Gas & Electric Co.
PG&E's grant to the evolving Children's Museum of Sonoma County will go toward a hydroelectric exhibit in the outdoor nature-education area that will be called Mary's Garden. The exhibit will show children how water can cleanly produce electricity.
Collette Michaud, the tireless CEO of the Children's Museum of Sonoma County, said the gift from PG&E "really makes a statement about how important this museum is to the community."
Michaud and others involved in the project have raised about $2.3 million of the $3.6 million needed to make a 21st Century children's museum of the former church building on West Steele Lane. They intend to open the place to kids by the end of 2013.