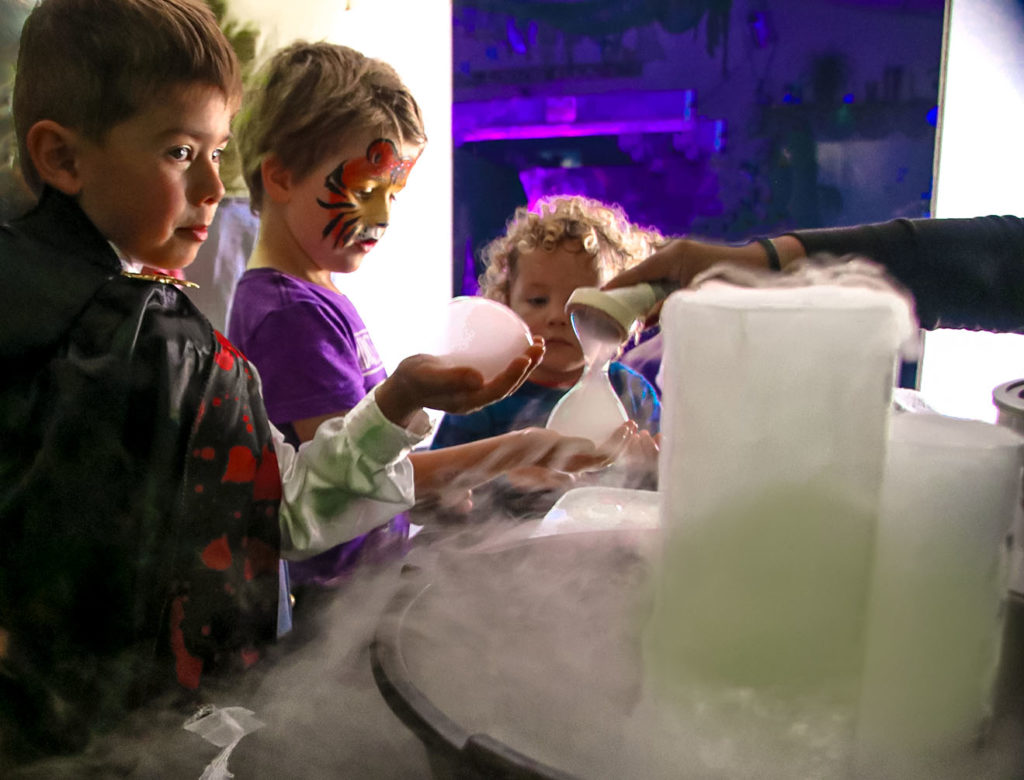 What is STEAM?
S.T.E.A.M. is an acronym for science, technology, engineering, art, and math. STEAM activities or "challenges" encompass these five fields of learning and present them to little learners in a fun and engaging way to encourage developing minds to learn through play!
You may also hear it referred to as STEM, but at the Children's Museum, we take art pretty seriously and believe supporting creative minds can benefit every aspect of a child's early education.
STEAM activities are designed to help kids of all ages and learning levels to develop both cognitive and physical skills. STEAM learning can provide many positive experiences including:
Excitement to try new things
Learning how to use new tools
Using creative thinking to problem solve
Working together as a team
Developing a love for learning
And so much more!
At the Children's Museum of Sonoma County, we incorporate STEAM activities into all of our interactive exhibits, programs, and events, including our annual FUNtazmagoria celebration that we host every October! Even if you can't join us for our event, you can still have fun at home with these Halloween-themed activities!
Read on to learn how you can use common household items, to create your own fun Halloween STEAM activities for your kids!
Try These 5 Halloween STEAM Activities at Home with Your Toddler!
Join Us at the Children's Museum of Sonoma County Every October for our FUNtazmagoria Event!
Come see the magical transformation of the Children's Museum during our annual FUNtazmagoria event! Explore our illuminating Glow-in-the-Dark Art Studio, and make ominous discoveries in our Mad Scientist Lab! We will also be getting up and active with a classic Monster Mash boogie with live DJ music!
Get front row seats to our Pumpkin Plop event and watch pumpkins get dropped from 50ft up and EXPLODE in our landing zone! We will also have a number of other Halloween STEAM activities including a pumpkin guts exploration, magic potions, maggot painting, and much more perfect for kids of any age!
This fundraising event is open to the public for general admission pricing and free for members. EBT Cardholders receive reduced admission. Reservations are not required.