New Gallery for Toddlers opens at CMOSC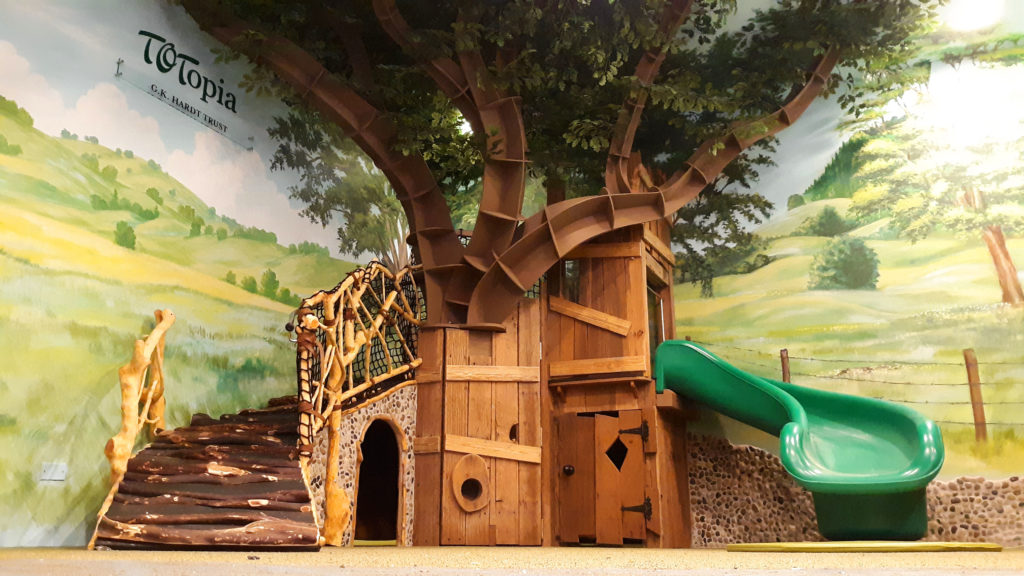 The Children's Museum of Sonoma County has opened "TOTopia", its newest exhibit area adjacent to the popular Science and Imagination Gallery.
TOTopia is designed for children 2½ years old or younger, and offers hands-on exhibits for crawlers and toddlers to learn through exploration. The interactive exhibits include a flower pit, a ball wall, a river bridge, a tide pool area and a storybook cottage, perfect for enjoying a teddy bear tea.
"Guests have been anticipating the opening of TOTopia. We are thrilled to give families this space to explore with their young children," said Collette Michaud, founder and CEO of the recently opened museum. "Development and learning is crucial as babies grow into toddlers and this space provides a safe area for discovery."
The space will feature "TOTopia PLAYdates" twice a month where a development docent from the Early Learning Institute, located in Rohnert Park, will be on hand to answer questions and chat with parents and other caregivers about developmental topics and concerns. In addition to the current exhibits, a Parent Resource Center will come online in the next few months. Located in TOTopia, the Center will provide resource materials and free internet access to parents and caregivers while their children play and learn
###
Children's Museum of Sonoma County is a non-profit organization located at 1835 West Steele Lane in Santa Rosa, California.
The museum invites children and their families from all walks of life to explore and learn about science, art and the natural world. The museum includes an indoor science and imagination gallery, a tot area, a private birthday party and event venue, an arts center, as well as outdoor exhibits that showcase the diversity of Sonoma County, including a scale Russian River, stand of redwood trees, farm area and interactive butterfly garden.
The mission of the Children's Museum of Sonoma County's is to inspire children's creativity and stimulate their curiosity to discover the world through playful exploration of the arts and sciences.
Open Wednesday-Monday, 9am-4pm. For more information, visit www.cmosc.org.
Press Release
August 21, 2015
Contact:
Collette Michaud, CEO
Children's Museum of Sonoma County
Tel: 707-546-4069
collette@cmosc.org