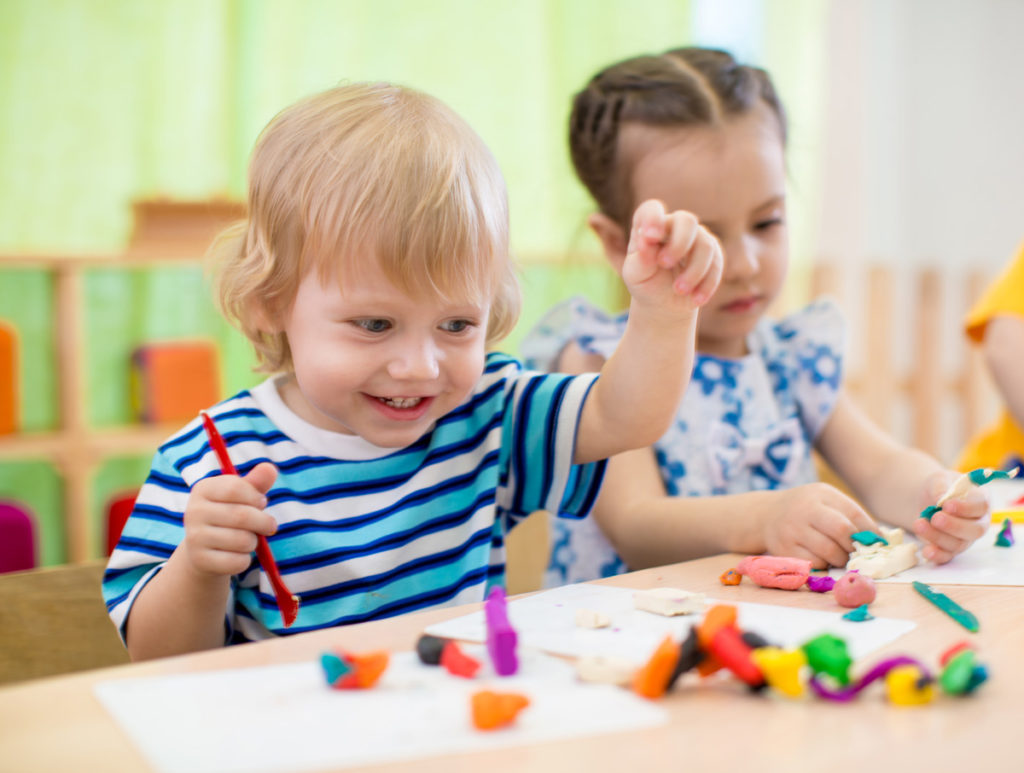 Ideas or Inquiries
Dough play is a great tactile activity that allows children the opportunity to experience sensory input in a fun, whimsical way.
Vocabulary:
Mix, dissolve, knead, squish
Supplies
2 cups flour
½ cup salt
2 tablespoons Cream of Tarter
2 tablespoons vegetable oil
10-12 drops essential oil (OPTIONAL)
1 ½ cups boiling water
Liquid watercolor
Big mixing bowl
Electric kettle
Measuring cups & spoons
Mixing spoon
Directions
Add dry ingredients to mixing bowl and give it a good stir.
Squirt some liquid watercolor into liquid measuring cup, then fill to get 1 ½ cups boiling water.
Add the 2 tablespoons vegetable oil to the boiling water.
IF you are adding essential oils, add them to the boiling water cup, too.
Pour the colored boiling water and oil(s) into the dry ingredients.
Stir and mix until it comes together as a dough. It will probably be sticky.
When it's cool enough for you to handle, turn out onto the counter and knead until smooth and no-longer sticky.
You may need to add a bit of flour as you knead. Check the stickiness of the dough to make sure.