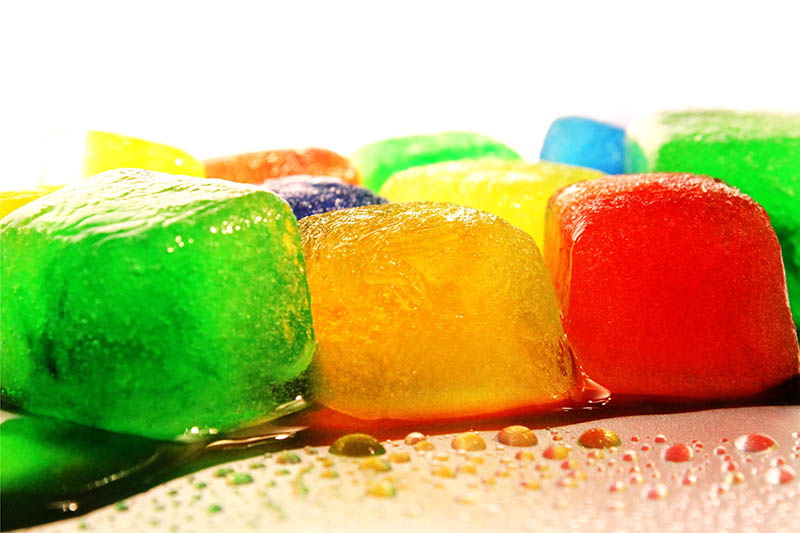 Make Color Paintings With Ice
 Toddlers will love swirling the melting paint over paper, creating beautiful designs.
Why?
Your little can be creative while practicing their color recognition skills. They will also have the opportunity to observe their paint cubes turn for a solid to a liquid state.
Materials:
Tempera paint/watercolor/food coloring (warning: food
coloring can stain clothes/hands!)
Water
Ice cube trays
Craft sticks
Paper
Directions:
This activity does require prep work a day ahead.
Day Before:
Squirt a little bit of paint into each of the sections of the ice cube tray.
Add water to each section and stir well to combine the paint and water.
Put in the freezer for an hour-ish.
After an hour-ish, add the craft sticks (as handles for painting) to each section.
Freeze for many hours, or overnight, so the ice cubes are frozen solid.
Activity:
Give each child some paper.
They pull the ice cubes from the tray and use the melting colored water/paint combo to make
designs on their paper.