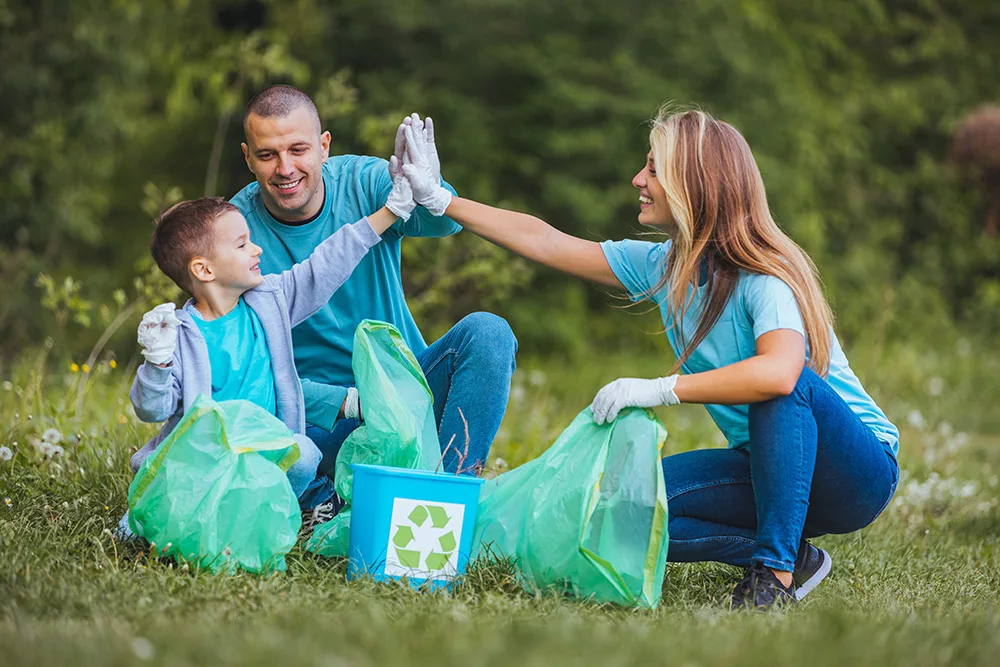 5 Reasons to Teach Children About the Importance of Giving Back
It's never too early to start encouraging children to practice giving back to those who are in need. Fostering generosity, and teaching kids about the importance of charity at a young age can empower them to make a meaningful impact on the lives of others. Engaging in charitable acts can also have a positive influence on children and help them develop many valuable life skills. Here are just a few of the many lifelong benefits of teaching kids about the importance of giving back.
1. Nurture Kindness and Compassion
One of the most rewarding parts of being a parent or caregiver is watching your little one grow into a kind and caring person. Most young children are naturally kind and eager little helpers. However, anyone who has raised a toddler will probably agree that they can also be incredibly selfish – but it's not their fault! – and that's actually backed by many scientific studies.
As natural as kindness may come to many youngsters, true empathy towards others is often something they have to develop through experience. Compassion, empathy, and generosity are all important values that children practice when they help those who are in need. This allows them to develop a deeper understanding of the needs of others, and oftentimes their own needs as well. Fostering children's natural aptitude to want to help, encourages them to grow into kind, caring, compassionate adults.
2. Instill Positive Character Traits
Similarly, helping others can benefit the emotional development of young children and help instill a number of other positive character traits such as:
Responsibility
Generosity
Respect
Honesty
Optimism
Fairness
And more
It also allows children to develop social skills, like teamwork, communication, goal setting, and so much more.
3. Connect with Your Community
Having a sense of community is an important factor in ensuring young children grow up feeling safe and supported. As kids start to get involved in volunteering, charities and helping people in need, they also become more invested in their local community. It helps them develop a deeper connection to where they are from and strengthens their sense of belonging.
These experiences also allow kids to connect with other children and families with diverse backgrounds. This teaches children how to be more respectful towards people from different backgrounds than their own, and cultivate meaningful relationships to build a strong support network.
4. Boost Self-Esteem
If you have ever paid it forward in a drive-thru line or felt giddy excitement as someone opens a gift you gave them, you already know that it feels good to do good. Knowing your small act of kindness benefited someone, can be incredibly fulfilling and provide a sense of purpose. This is no different for kids.
Being able to see that their care and effort can truly make a difference in someone's life can be a huge boost to children's confidence and self-esteem. Giving back demonstrates that they can make the world a better place, strengthening their confidence in themselves, and empowering them to want help even more.
5. Teach Gratitude
Giving back is all about helping those in need. When children learn that some people are not as fortunate as they are, they develop an understanding and gratitude for the things they have. Oftentimes, this not only teaches children to appreciate the resources and opportunities they have but also instills gratitude for what others do for them as well.
Ways to Give Back to the Children's Museum of Sonoma County
As a nonprofit, the Children's Museum of Sonoma County relies on the support of our visitors, members, volunteers, and other charitable donors. Through your donations and support, the Museum is able to bring enriching learning opportunities to 140,000 children and families in our community every year.
Learn more about all the ways you can support our mission to spark a lifelong love of learning at the Children's Museum of Sonoma County. Together, we can continue to inspire a lifelong love of learning in our community's children!