Use Household Objects to Create Pieces of Art with Your Toddler
Ideas or Inquiries:
Who says that you need traditional art supplies to make beautiful masterpieces? Open your kitchen's gadget drawer and let your little get creative!
Supplies: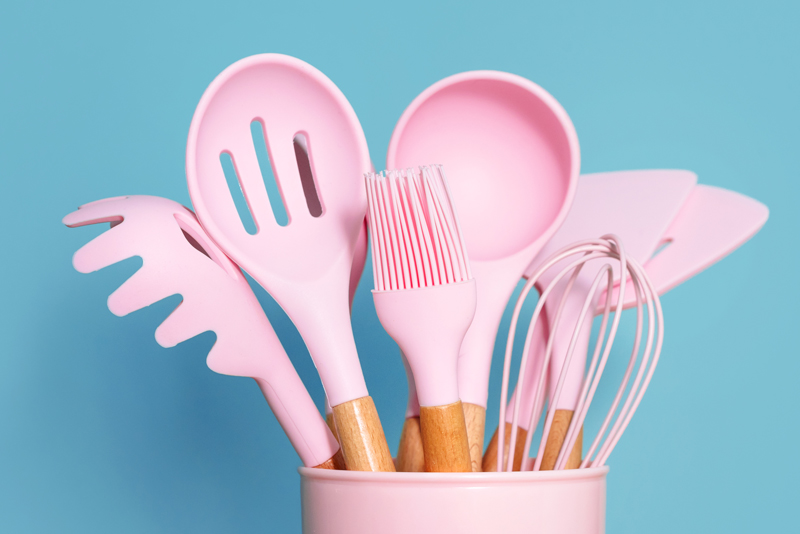 Paper
Paint (out of paint? We posted a recipe for DIY Finger Paint a few weeks ago!)
Small containers
Kitchen Gadgets & Toys, such as:

Potato Masher
Forks
Upside down cookie cutters
Toy cars
Plastic toy animals
Small pieces of sponge held in a clothespin
Directions:
Put paint out in small containers
Let your child dip the gadgets and toys in the paint, then place them on the paper to see what kind of print/texture will develop!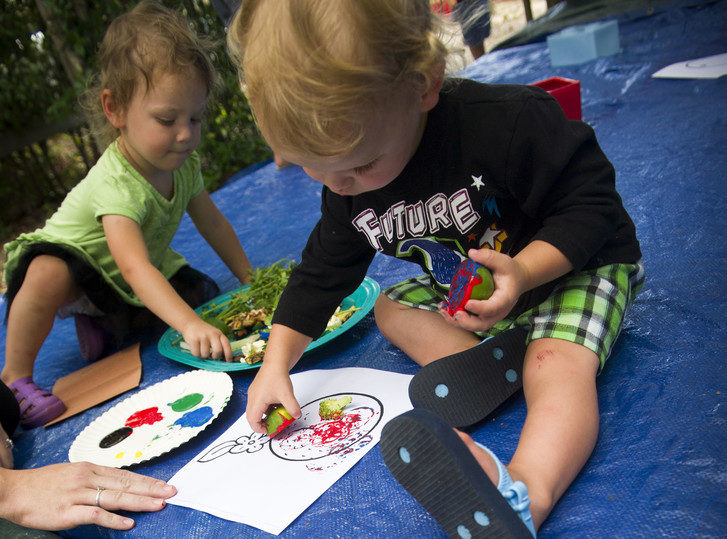 Variation:
Vegetable scraps work great for printing, too! Try using orange peels (any citrus peels, really), the core of celery or romaine lettuce, even the tops of bell peppers or carrots! Your veggie scraps are still compostable, even if covered in paint!