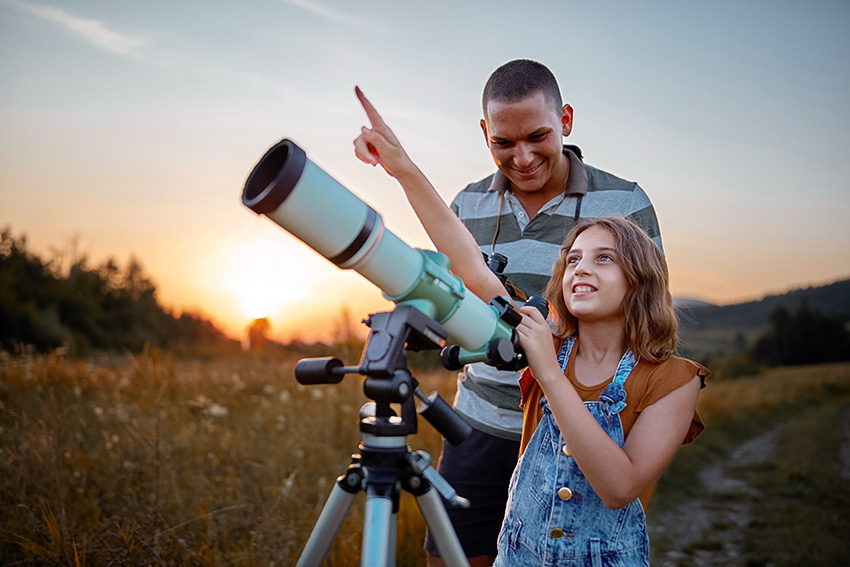 Teach Your Little Galactic Explorers About Space With These Fun Science Activities You Can Do at Home
To some degree, all children are natural-born scientists! Even as newborns, every day brings new opportunities to discover, explore, and learn about this big world we are a part of.
Over time, as children's observation skills develop, they begin to recognize patterns, and once they spot a pattern, they will likely see them everywhere. For instance, recognizing that the sun sets and rises every day is just one of the many ways little learners utilize their natural observation skills to find patterns!
When children start to recognize the Sun, the Moon, and the stars in the night sky, this is a great opportunity to begin fostering excitement around space and science. Nothing ignites curiosity or sparks the imaginations of young children quite like learning about the wonders of space.
With engaging, hands-on science activities, children of all ages can develop a better understanding of the universe around them and a love for learning – through play!
5 Space Science Activities for Kids with Step by Step Instructions!
These easy and fun space-themed activities are a great opportunity to introduce kids of any age and learning level to scientific concepts and phenomena. Read on to learn how you can use common household items to create fun space activities for kids!
Visit Our Space Odyssey for Galactic Explorers Exhibit to Experience the WONDERS of the Universe Up Close!
All of our exhibits are designed to provide visitors of all ages, abilities, and stages of learning a hands-on way to learn about the world around them through fun and engaging play. For the first time ever at the Children's Museum of Sonoma County, our new Space Odyssey for Galactic Explorers exhibit allows you to experience the WONDERS of our universe up close!
We are excited to welcome you aboard, and invite you to join us at the Children's Museum of Sonoma County to explore our new Space Odyssey Galactic Explorers Exhibit! Our newest exhibit is bursting with space-themed activities for kids of any age to encourage a lifelong love of learning.